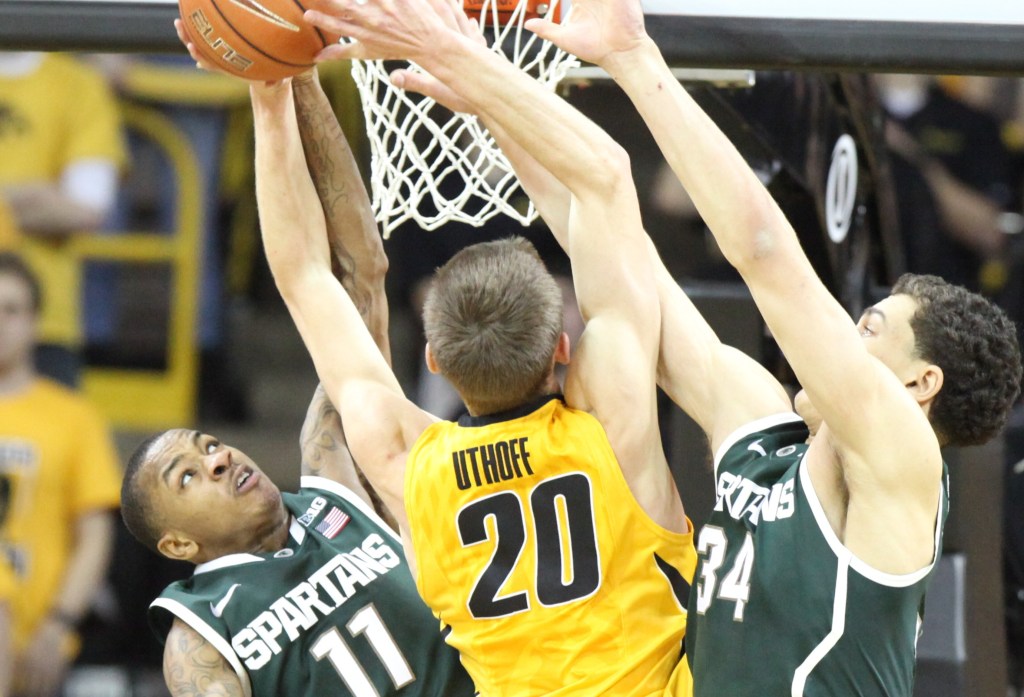 I'm not sure there is a conference in the country where there is more at stake in the conference tournament.
Even with Sunday's loss at Nebraska, Wisconsin has a chance to play their was into a No. 1 seed if they can win the conference tournament. Michigan probably can't be a No. 1 seed, but winning the league tournament should lock them into a No. 2 seed. And neither of those teams have the highest ceiling of anyone in the conference. That would be Michigan State, who is a national title contender if they can get their act together. Iowa is also trying to figure their issues out, as the Hawkeyes look like a top 15 team and play like a No. 8 seed.
Then you get to the bubble, where both Nebraska and Minnesota have their NCAA tournament hopes pinned on their performance this week.
The Huskers are probably in a better spot than the Gophers. If Nebraska, who gets a first round bye, lucks out and gets Ohio State in the quarterfinals, they are probably going to get in whether or not they win that game. Minnesota, on the other hand, probably needs to win at least two games if they want to dance. They are on the outside looking in as of today, and beating Penn State isn't going to change that.
MORE: Browse through all of our conference tournament previews

When: March 13-16
Where: Bankers Life Fieldhouse, Indianapolis
Final: March 16, 3:30 p.m. (CBS)
Favorite: Michigan Wolverines
Despite losing Trey Burke and Tim Hardaway Jr. to the draft, and with Mitch McGary biding his time on the bench with a back injury, John Beilein somehow managed to do something that he wasn't able to do last season: win the outright Big Ten regular season title. That's what happens when Nik Stauskas turns into an all-american and Caris LeVert puts together an all-Big Ten caliber campaign. I'm not sure there is a pair of wing players that were better in conference play than those two.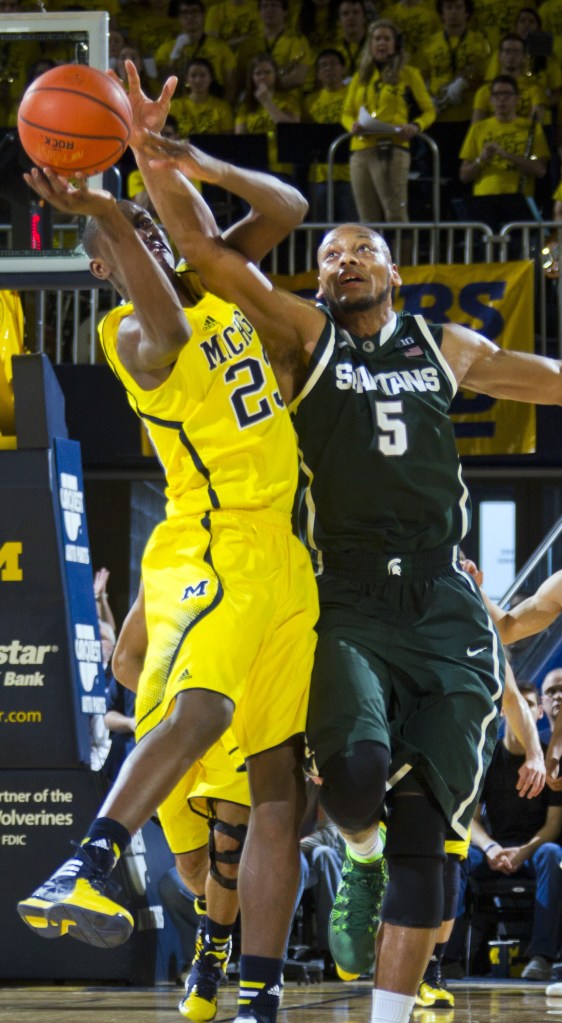 Perhaps the biggest difference between Michigan now and Michigan four months ago has been the play of Derrick Walton at the point. He's not Trey Burke, at least not yet, but as his confidence has grown, his ability to handle the rigors of running an offense at this level of basketball has increased exponentially. He's become more than just the guy that dribbles the ball up the court. He's a player, and with defenses keying on Stauskas and LeVert, that makes a major difference.
And if they lose?: Michigan State Spartans
I'm going to ride the Spartan bandwagon until the season is over. All the proof I needed was in that second half against Iowa, when Keith Appling finally played like Keith Appling and Michigan State beat the brakes off the Hawkeyes for 20 minutes. That's the key to any and all success Michigan State will have this month. Appling just isn't right right now. I don't know if it's the wrist injury itself, the fact that sitting out has killed his conditioning or if it is as simple as Appling's confidence being in the gutter. Whatever the case may be, if he can find the form that he had in that second half against Iowa, Sparty will be awesome once again. And if he can't? It won't be a great month in East Lansing.
Other Contenders:
Wisconsin Badgers: Outside of the three-week stretch when the Badgers lost five out of six games, they've been nearly unbeatable, with their only loss coming at Nebraska on the final day of the regular season. Wisconsin has quite a bit on the line in this tournament. Win it all, and they could be the last No. 1 seed.
Ohio State Buckeyes: Ohio State is as tough as anyone defensively. Their issue is the ability to score the ball. On the nights that guys like Lenzelle Smith and Shannon Scott are scoring, the Buckeyes can beat anyone in the league. On the nights they aren't, the Buckeyes can lose to anyone. Such is life.
Sleeper: Iowa Hawkeyes
On paper, Iowa looks like one of the best teams in the league. They're talented, they're deep and they have two of the best players in the conference in Roy Devyn Marble and Aaron White. But they haven't been able to win close games against elite competition all season long, and they haven't played a lick of defense for the better part of a month. So which team shows up in Indy?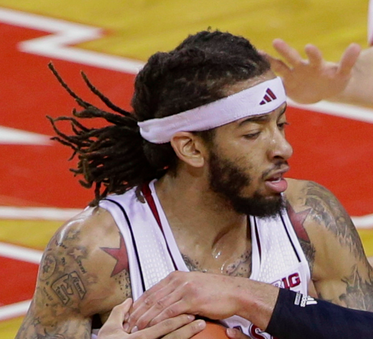 Deeper Sleeper: Nebraska Cornhuskers
Tim Miles has done a tremendous job with this Nebraska program, but the question I have about them is whether or not they can beat teams away from home. They did win at Michigan State, but so did Illinois. The Huskers are good — they are the fourth seed after all — so it will be interesting to see what they can do this week.
Studs you haven't heard about:
Terran Petteway, Nebraska: Petteway is the best player on the Huskers. He's fun to watch because he has a penchant for hitting ridiculously tough shots in critical moments. And his hair is awesome.
Yogi Ferrell, Indiana: Indiana has struggled this season, but it's not Ferrell's fault. He's had a terrific sophomore campaign.
Frank Kaminsky, Wisconsin: Kaminsky is the latest in a long line of talented Wisconsin big men. His ability to score in the post and be a threat in pick-and-pop actions makes him perfect for Wisconsin's swing offense.
Caris LeVert, Michigan: Nik Stauskas gets all the attention for the Wolverines, but LeVert is actually the most improved player on the roster. He may be the team's most indispensable player as well.
CBT Prediction: Michigan State over Michigan
Best [name of league] Tournament Memory: