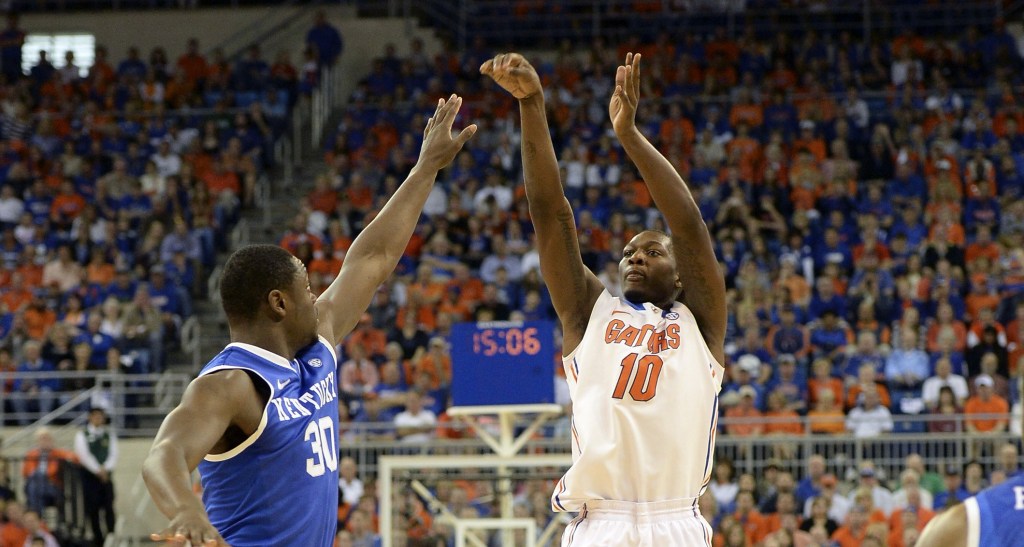 As weird as this may sound, the SEC may have more to play for in their conference tournament than any other conference in the country will have.
Hear me out.
RELATED: Read through NBCSports.com's latest Bracketology
It starts with Kentucky. The Wildcats entered the season as the No. 1 team in the country and have, since then, essentially remained the same team. That's not a compliment. The best teams in the country improve throughout the year. Kentucky hasn't gotten any better. Every step forward is followed by a step back. Their performance in March this season is going to be used as a referendum on head coach John Calipari, the Kentucky program and the way Cal uses the one-and-done. It just is. If Kentucky is going to put it all together in the NCAA tournament, that momentum will need to be built this week.
But that's not it. The league also has a trio of teams currently sitting smack on the bubble's cutline. Tennessee, Missouri and Arkansas are all trying to play their way into the tournament, and all three will likely at least two wins to feel comfortable. Why? Because the way the bracket shakes out, both Tennessee and Missouri will need two wins to land a victory against Florida. Arkansas will need three. All three can theoretically get an at-large bid without that win, but it will mean that Selection Sunday is just that much more stressful.
MORE: Browse through all of our conference tournament previews
When: March 12-16
Where: Georgia Dome, Atlanta/
Final: March 16th, 3:15 p.m. (ESPN)
Favorite: Florida Gators
Florida will enter the NCAA tournament as the No. 1 overall seed and the favorite, although not by much, to bring home the national title. You don't think they're going to be the favorite to win the SEC tournament in a down year? Please. There's a reason that they went 18-0 in conference play this season.
There are two things that make the Gators so dangerous this season. The first is that they can play so many different styles defensively. They can play straight man. They can play a switching man-to-man. They can use a 2-3 zone or a 1-3-1 zone. They can press. And they're good at all of them, which makes them a nightmare to try to prepare for. Offensively, they do lack a big-time, NBA caliber scorer that defenses have to prepare for, but they make up for it with the fact that they simply do not have anyone that's a liability offensively and with Scottie Wilbekin, who has become one of the better clutch scorers in the country.
And if they lose?: Kentucky Wildcats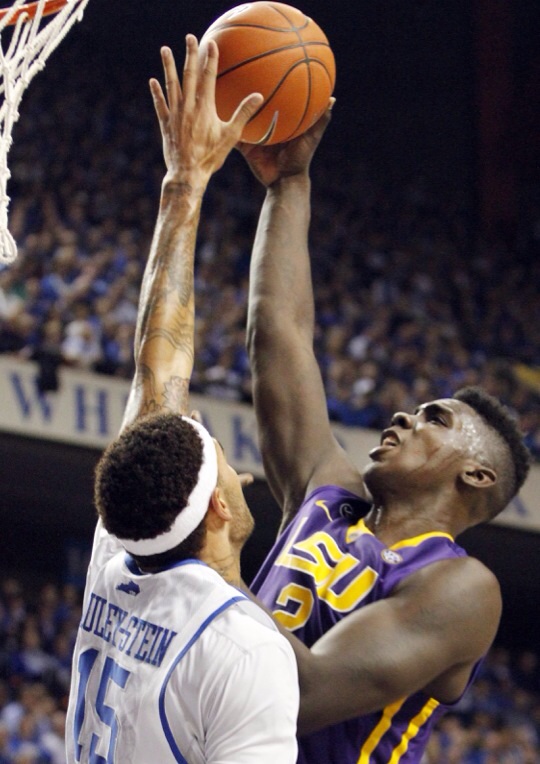 I don't really want to pick Kentucky as the second-most likely team to win the SEC tournament, but there really isn't a choice here. In terms of talent, it doesn't even compare. The Wildcats are head-and-shoulders above anyone else in the league, and they are probably more talented than Florida. But that doesn't make them a better team. All of Florida's pieces fit. All of their guys buy into their roles. They have a senior point guard that's a leader on the floor and capable of taking and making big shots while spending the rest of the game distributing the ball around.
Kentucky doesn't have any of that. But if, somehow, everything does happen to click, this group will have a real chance to make a run in March.
Other Contenders:
Georgia Bulldogs: Mark Fox caught a break when he was put on the opposite side of the bracket from Florida, Tennessee, Missouri and Arkansas. While they aren't exactly in the bubbly picture right now, Georgia did finish third in the SEC this season.
Tennessee Volunteers: Even without Robert Hubbs, I like this Tennessee team more than anyone else in the SEC. Antonio Barton is playing better, Jarnell Stokes is starting to manhandle people down low again and Jordan McRae is one of the league's best-kept secrets. They need at least one win in the tournament to feel good about their chances on Selection Sunday.
Sleeper: Missouri Tigers
Frank Haith has the best perimeter attack in the conference at his disposal, with Jordan Clarkson, Jabari Brown and Earnest Ross available. There are two questions for this group, however: How well does their front line play and what do they do at the point guard spot? It's Clarkson's job, but the younger guys have gotten more of a shot of late.
Deeper Sleeper: LSU Tigers
I loved LSU entering the season, and on paper, I still do. They have a trio of future NBA players on their front line in Johnny O'Bryant, Jarell Martin and Jordan Mickey. Anthony Hickey and Andre Stringer are more than capable in the back court. That's a good roster, but it just hasn't clicked … except when they face Kentucky. That's their second round matchup if they can get by Alabama, with, in all likelihood, Georgia or Ole Miss waiting after that. The bracket sets up quite nicely for the Tigers.
Studs you haven't heard about:
Jordan McRae, Tennessee: McRae is the best perimeter scorer for the Vols, a high-flying wing that is capable of popping off for 30 on a given night.
Charles Mann, Georgia: Mann is the best player for the third-best team in the SEC, and I'm willing to bet that unless you're a major SEC basketball fan, you haven't heard of him. That's a statement on SEC hoops if I've ever heard one.
Jabari Brown, Missouri: Brown is the best shooter in the SEC, a lights-out perimeter scorer with deep range and a quick trigger.
Trevor Releford, Alabama: It's a shame that Alabama wasn't better during Releford's tenure, because he's been one of the better point guards in the country this year.
CBT Prediction: Florida over Georgia
Best SEC Tournament Memory: