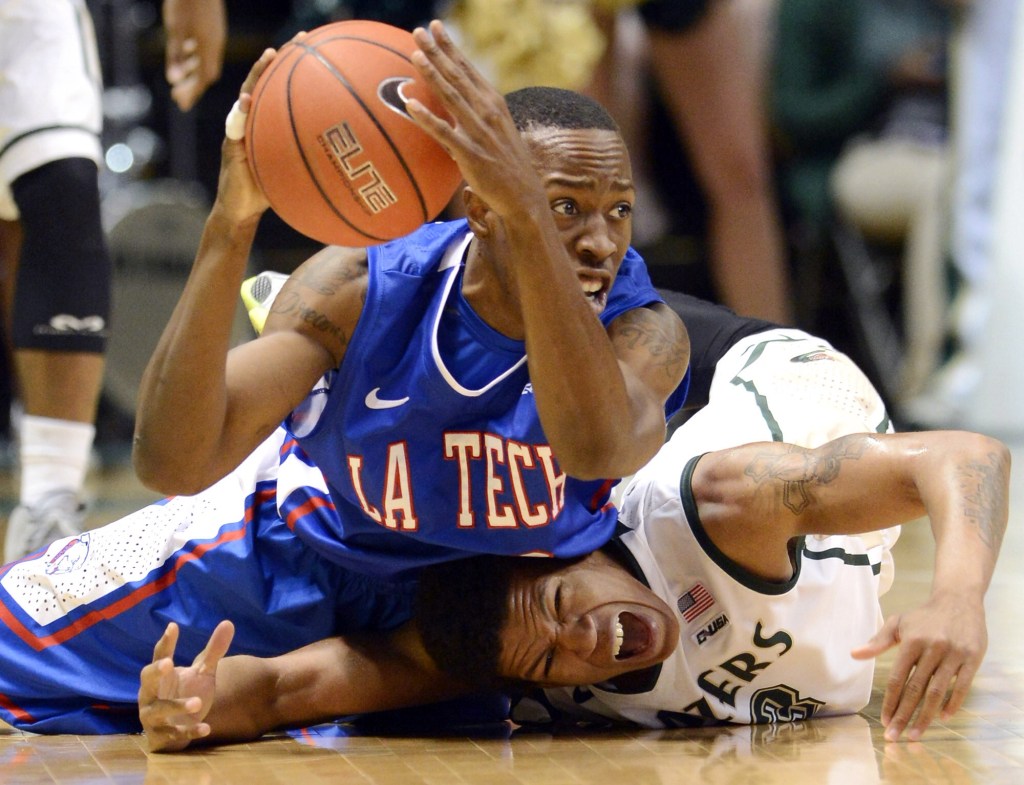 Although the new-look Conference USA is still hard to memorize from top-to-bottom with all of the first-year teams, the top of the league is still very strong as four teams (Louisiana Tech, Southern Miss, Middle Tennessee, Tulsa) finished tied atop the standings at 13-3 while UTEP was right behind at 12-4. With five really good teams in a 15-team field, this has the potential to be a wild tournament.
(MORE: Browse through all of our conference tournament previews)
When: March 11-15
Where: Don Haskins Center, El Paso, Texas
Final: Saturday, March 15, 10:35 a.m., CBS
Favorite: Louisiana Tech
Although the top of the league standings featured four 13-3 teams and 12-4 UTEP, the Bulldogs are the deepest and most talented team. Even without dynamic junior scorer Raheem Appleby for 12 games of the C-USA slate, Louisiana Tech still finished 13-3 and tied atop the league. Appleby recently returned and played 16 minutes in the regular-season finale against Rice.
And if they lose?: Southern Miss
The Golden Eagles are incredibly balanced as their five leading scorers average in-between 9.6 points and 11 points per game. Although Southern Miss played Louisiana Tech without Appleby, they still own a win over them during the regular season.
Sleepers:
Tulsa: Danny Manning has done one of the more underrated coaching jobs in the country as the Golden Hurricanes have won eight straight.
Middle Tennessee: The Blue Raiders have won 11 of 12 and Shawn Jones is arguably the league's best player.
UTEP: Since losing three players to an FBI probe for gambling, Tim Floyd has rallied this team to a 12-4 conference record.
Studs:
Shawn Jones, Middle Tennessee: League's leading Player of the Year candidate can score or control the glass.
Vince Hunter, UTEP: One of the nation's most productive freshman, Hunter averaged 17.4 points per game over his final 15 games after averaging 12.5 for the season.
Kenneth Smith, Louisiana Tech: The nation's second-leading assist man (7.9 per game) drives the engine that makes the Bulldogs go.
James Woodard, Tulsa: The sophomore guard has scored double-figure points in 23 straight games.
CBT Prediction: Louisiana Tech over Middle Tennessee