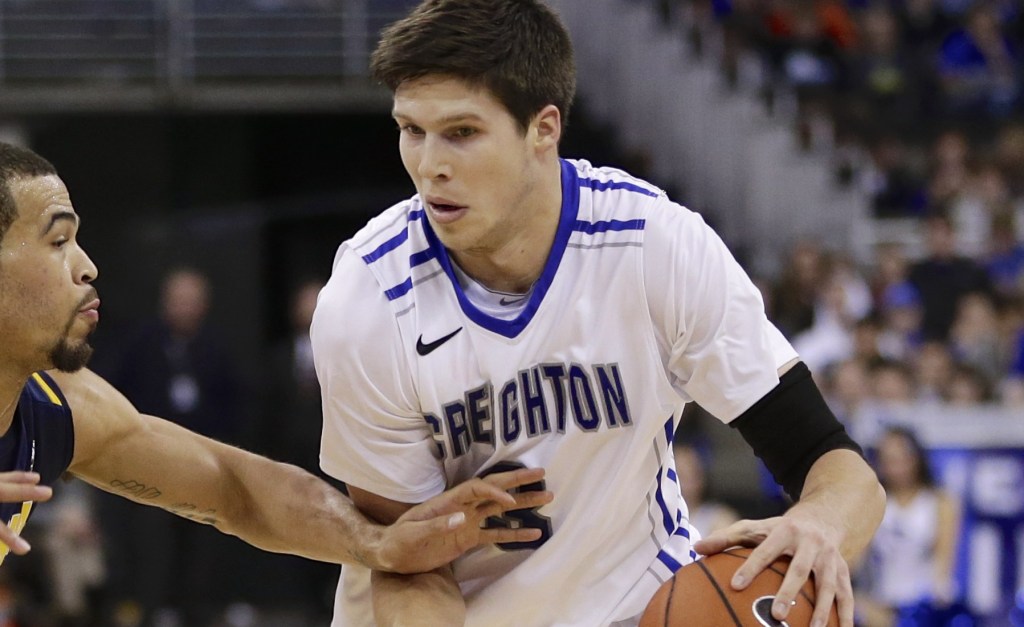 It seems weird to write a Big East tournament preview in the realignment era. How can one describe the upcoming four long days at Madison Square Garden without including Syracuse, Cincinnati, Louisville, Pittsburgh, Notre Dame, or Connecticut?
Despite it's current lean appearance, the Big East, according to Ken Pomeroy's conference rankings, trails only the Big Ten and the Big 12, and sports two teams – Creighton and Villanova – that are threats to make a deep run in the NCAA tournament. After that duo, however, the rest of the conference is riddled with question marks, and lacking a strong showing at the Garden, it isn't inconceivable that only the conference's top two dance.
RELATED: Read through NBCSports.com's latest Bracketology
Providence, Xavier, and St. John's have all missed opportunities to provide any separation during the past two months. Puzzling defeats follow what seemed to be season-defining wins, and without at least one victory in the coming days for SJU and Xavier (in particular), those two squads will be absent from the tournament field (despite the Friars' 20-win record, PC likely has to make the title game to get a bid).
As the memories of Allen Iverson, the six overtime semifinal, and Kemba Walker, among others, fade and become highlight packages for fans of Dave Gavitt's Big East, the league's new era begins on Wednesday – considering it is still the Big East, there should be a few surprises along the way.
MORE: Browse through all of our conference tournament previews
When: March 12-15
Where: Madison Square Garden
Final: March 15, 8:30 (Fox Sports 1)
Favorite: Creighton
Yes, Creighton has serious question marks – following St. John's blueprint, teams have concentrated on stopping the Bluejays not named Doug McDermott, and the team's defense (while improved!) is susceptible to undermining lapses – but Greg McDermott's squad is still the conference's team to beat. The path to a win on Saturday starts with McDermott, the senior forward who recently topped 3,000 career points, and when the team is clicking offensively, they are unstoppable.
MORE: Who joined Doug McDermott as an NBCSports.com All-American
The key for McDermott and company, however, is Ethan Wragge, the team's bearded three-point specialist. Since February 1st, the senior has slightly slipped beyond the arc: his three-point percentage has slid to 40 percent, a decline from the 49 percent Wragge had converted during the first month of Big East play. As demonstrated in recent losses to Xavier and Georgetown, when Wragge isn't connecting from deep, Creighton's offense becomes stagnant, and open looks (and makes) for the forward enables better half court spacing and clear lanes for the other Bluejays.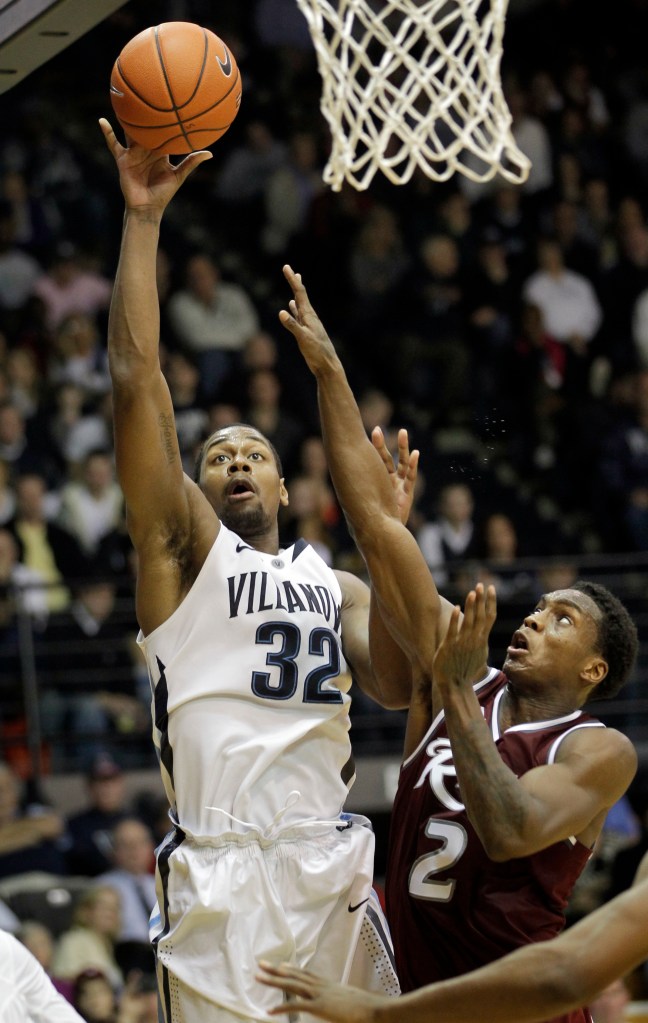 And if they lose?: Villanova
The team most overlooked in many Big East preseason rankings, Villanova has cracked the discussion for a top seed in the tournament field. Non-conference wins over Kansas and Iowa at the Battle 4 Atlantis padded the team's resume, but they still haven't beaten Creighton during Big East play, which is why the Wildcats aren't the favorite for the tournament title. What is most impressive about this Jay Wright-led team is their offensive efficiency. Both James Bell and Darrun Hilliard make more than 50 percent of their twos and roughly 40 percent of their threes, and JayVaughn Pinkston ranks behind McDermott as the conference's toughest one-on-one matchup.
How did a team which only lost one true contributor from a year ago manage to post an offensive rating with a conference efficiency margin of plus .16 from 2013? The squad cut down on their twos, beefed up their three point attempts, and display halfcourt ball movement that recalls the classic four-guard Nova teams from the mid-aughts.
Other Contenders:
St. John's: After losing their first five Big East contests, St. John's finished the season winning ten of their last thirteen games. The backcourt core of D'Angelo Harrison and Rysheed Jordan has propelled the Red Storm during their run, but the crux of the Johnnies success lies with JaKarr Sampson.
Xavier: Matt Stainbrook's potential absence severely undermines the Muskeeters' tourney title chances. The transfer wasn't just the team's most consistent scorer within the paint, but Stainbrook was Xavier's best defensive rebounder. His potential loss will further Semaj Christon's responsibilities, but the guard, whose sophomore leap helped him crack the conference's first team list, should be up to the task.
Sleeper: Providence
The Friars are the tournament's primary sleeper due to Bryce Cotton. Standing only 6-foot-1, Cotton never leaves the floor – he averages 40.1 minutes per game – is quick enough to get into the lane at will, and possesses a 40-plus vertical that helps him unleash jumpers from all over the court, regardless on how tight teams guard him. The most efficient player on PC's roster, he could solely carry the team to Saturday night.
Deeper Sleeper: Georgetown
Despite a sub-.500 conference record, Georgetown has a slightly easier road to the title game than the other three teams playing on Wednesday. The Hoyas recently beat down on Creighton and Xavier, two potential matchups, and the backcourt of Markel Starks and D'Vauntes Smith-Rivera is an unpredictable nightmare to defend. Both guards could offensively take control of a game – versus CU and XU, the duo scored a combined 44 percent of the team's points – or they could disappear.
Studs you haven't heard about:
Josh Fortune, Providence: While he doesn't play as many minutes as Cotton, Fortune also rarely leaves the court, and his improved three-point touch has made the guard less of the offensive liability he was as a freshman in 2013.
Daniel Ochefu, Villanova: The only Wildcat taller than 6-foot-7 who uses consistent minutes, Ochefu's defensive contributions have helped Nova hold opponents to roughly one point per possession in Big East play.
Deonte Burton, Marquette: Freshmen don't normally plays for Williams unless they have shown a necessary dedication defensively, but Burton is such a versatile threat that Williams has had to give Burton meaningful minutes.
Jalen Reynolds, Xavier: Since it is unclear if Stainbrook will play (or if he does, how many minutes he will contribute), Reynolds' role will increase. Luckily for coach Chris Mack, Reynolds has shined with extra PT.
CBT Prediction: Villanova over Creighton
Best Big EastTournament Memory: