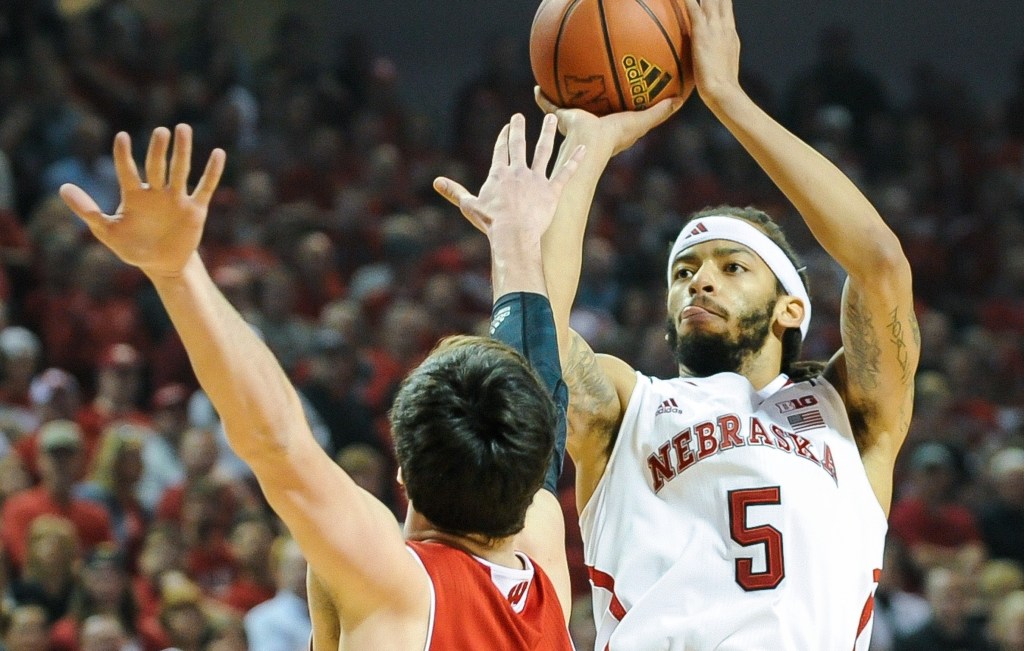 There are eight days left until Selection Sunday. Every morning from now until the bracket comes out, we'll help you get caught up on the happenings with impact on the bubble from the night before.
Our latest bracket projection can be found here.
WINNERS
Nebraska: The Cornhuskers knocked off No. 9 Wisconsin, picking up a marquee victory that could very well get them into the NCAA tournament. Tim Miles' crew is now 8-8 against the top 100 with wins over Wisconsin (fifth in the RPI) and Ohio State at home as well as the win at Michigan State. That's strong, but is it strong enough to overcome three sub-100 losses? Nebraska is the fourth-seed in the Big Ten tournament and should get Ohio State in the quarterfinals. Win that, and they're in.
MORE: Browse through all of our conference tournament previews
Minnesota: The Golden Gophers won today, knocking off Penn State in their Senior Night, but that doesn't do much to improve their resume. The 19-12 record can be explained away by a top five strength of schedule. Wins over Wisconsin, Ohio State and Iowa are nice, but a pair of sub-100 losses and a 3-9 record away from the Barn isn't. The Gophers get Penn State in the opening round of the Big Ten tournament. They likely need to win that and beat Wisconsin in the second round to really have a chance.
LOSERS
St. Joseph's: The Hawks lost at home to La Salle on Sunday, their second straight loss and one that will slide them closer to the wrong side of the bubble's cutline. The RPI in the mid-30s is nice, and they have four top 50 wins, including top 15 foes UMass and VCU. But they are just 5-8 against the top 100 with a non-conference SOS that checks in at 128th. St. Joe's is the No. 4 seed in the A-10 tournament, which means that, barring an upset, they'll lock horns with Dayton in the quarterfinals. That could be a play-in game for a spot in a play-in game.
Florida State: The Seminoles whiffed on a chance to knock off Syracuse on Sunday. They needed the win to get themselves back into the bubble mix. They're now a longshot to get an at-large bid.