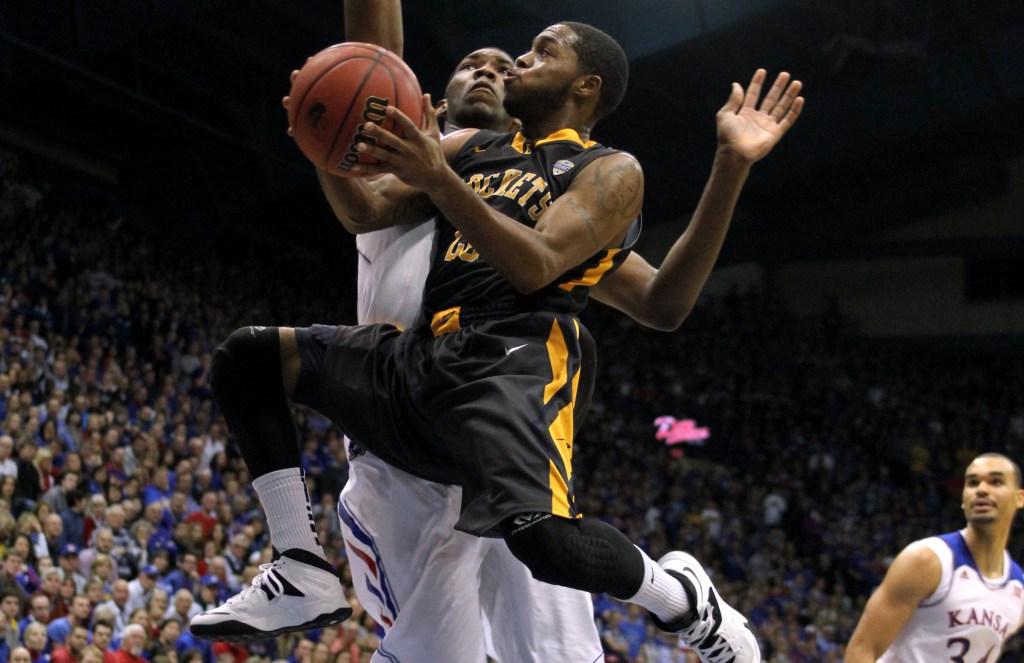 In recent years the East Division has dominated the MAC, with the last nine winners of the automatic bid coming from that division. But the power was in the West this year, with Western Michigan and Toledo finishing with matching 14-4 conference records. As a result those two get byes to the semifinals, with three-seed Buffalo and four-seed Akron getting byes into the quarterfinals. The other eight teams begin play on Monday, and there could be a few surprises along the way to determining the league's NCAA tournament representative.
(MORE: Browse through all of our conference tournament previews)
When: March 10, 12-15, 2014
Where: Higher seeds (March 10); Quicken Loans Arena, Cleveland, Ohio (March 12-15)
Final: March 15, 6:30 p.m. (ESPN2)
Favorite: Toledo
The Rockets made some noise during non-conference play, winning their first 12 games before dropping a tough 93-83 decision at Kansas on December 28. Four starters are averaging double figures led by guards Julius "Juice" Brown and Justin Drummond and forward Rian Pearson. Toledo's a very good offensive team but if there's a concern entering the conference tournament it's the fact that they're 11th in the MAC in field goal percentage defense and tenth in defensive efficiency.
And if they lose?: Western Michigan
Few expected Steve Hawkins' Broncos to grab the top seed in the conference tournament, but WMU managed to do just that. Shayne Whittington is one of the MAC's best front court players and senior guard David Brown's scoring 19.1 points per game. Western Michigan enters the tournament playing well, as they've won ten of their last 11 games with the lone defeat coming at Toledo on March 1. A possible concern for WMU: rebounding, with the Broncos ranked 11th in defensive rebounding percentage.
Sleepers:
Buffalo: Senior forward Javon McCrea's been one of the MAC's best, and they've won five of their last six games.
Ohio: The Bobcats finished third in the MAC East, but they pick up a 66-50 win at Akron on February 22.
Akron: You can't count out Keith Dambrot's Zips, who have reached the last seven MAC tournament title games.
Studs: (three or four best players)
Javon McCrea, Buffalo: The preseason pick to win Player of the Year, McCrea's averaging 18.9 points and 9.8 rebounds per game.
David Brown, Western Michigan: Brown's averaging a MAC-best 19.1 points per game, and he also leads the conference in made three-pointers per game (2.7).
Demetrius Treadwell, Akron: Treadwell's averaging 16.1 points and 9.4 rebounds per game in conference play, and he's also posted ten double-doubles against MAC foes this season.
CBT Prediction: Toledo outlasts Akron in the title game, avoiding what would be an excruciating wait to see if they can get into the NCAA tournament field as an at-large.