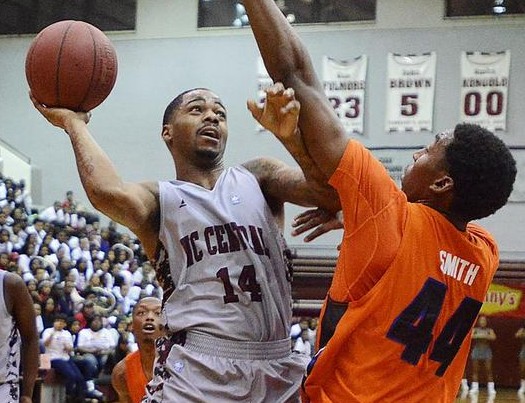 Levelle Moton's North Carolina Central Eagles put together an outstanding season, winning 25 games overall and going 16-1 in MEAC play. But if anyone's assuming that NCCU will simply roll to the league's automatic bid, consider what happened in last year's tournament. The top three seeds were all bounced in the quarterfinals, with seven-seed North Carolina A&T winning the title. Hampton and Morgan State are the two and three-seeds, respectively, in this season's event and four-seed Norfolk State should be considered a threat to win the automatic bid as well.
(MORE: Browse through all of our conference tournament previews)
When: March 10 -15, 2014
Where: Norfolk, Va. (Scope Arena)
Final: March 15, 6:00 p.m. (ESPNU)
Favorite: North Carolina Central
After losing their conference opener the Eagles have won 16 straight games, and there's even been talk about this team possibly being the best in the history of the MEAC. NCCU also has a non-conference win at N.C. State to its credit, and Jeremy Ingram's led the way all season long. The Eagles aren't a running team but they've been dominant on both ends of the floor in conference play, leading the MEAC in both offensive and defensive efficiency. And you can't overlook Jordan Parks either, as he's averaging 10.2 points per game off the bench.
And if they lose?: Hampton
The Pirates may be able to rely on proximity during the tournament, with the trek from Hampton to Norfolk being a more than manageable one for their fans. But they've also got quality players, with forward Du'Vaughn Maxwell and guard Deron Powers being the headlines. Hampton's won ten of its last 11 games, with the lone defeat being a 94-92 loss at Morgan State. The Bears may be the one concern for Hampton in their quest to reach the final, as Morgan State won both regular season meetings.
Sleepers:
Norfolk State: Robert Jones may be in his first season as a head coach but he was on the staff that led the Spartans to the NCAA tournament in 2012, and
Morgan State: Todd Bozeman's Bears won 11 conference games, with Justin Black being one of the MEAC's best scorers.
Studs:
Jeremy Ingram, North Carolina Central: Ingram's averaging 20.2 points and 3.8 rebounds per game for the MEAC's best team.
Pendarvis Williams, Norfolk State: Williams (15.6 ppg, 5.1 rpg, 2.7 apg) is second on the team in scoring, third in rebounds and second in assists.
Du'Vaughn Maxwell, Hampton: Maxwell lead the Pirates in scoring and rebounding, averaging 14.9 points and 7.5 rebounds per game.
CBT Prediction: North Carolina Central finishes the job this time around, beating Hampton in the title game.