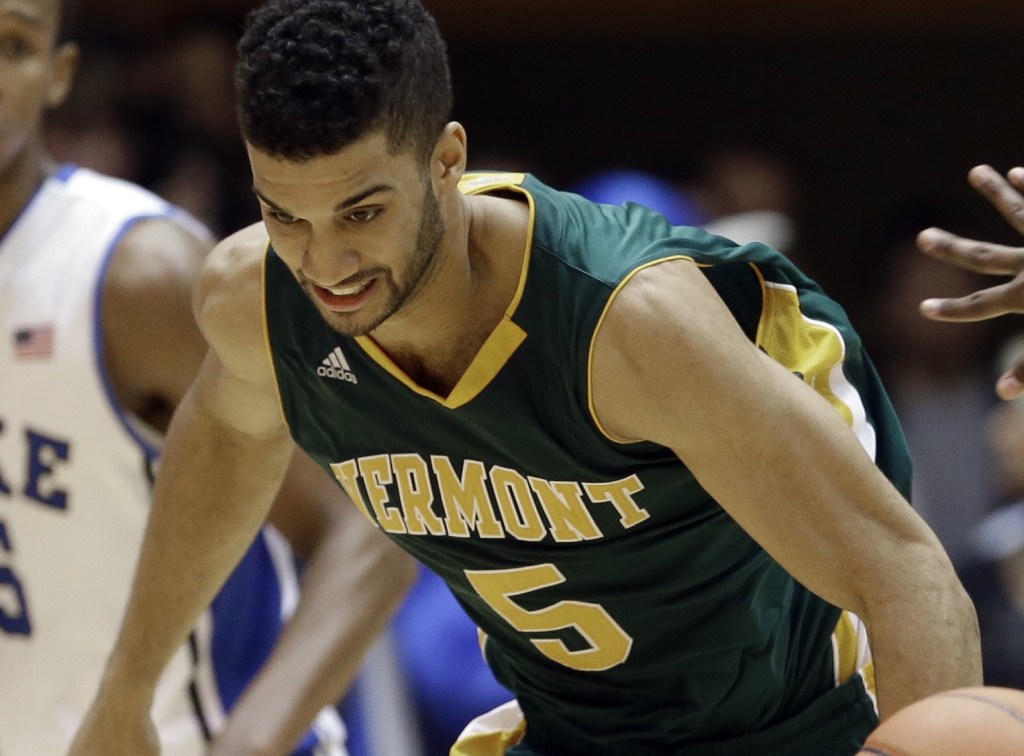 For years, the America East was dominated by the trio of Vermont, Albany and Boston U. With the Terriers taking off for the Patriot League during trickle-down realignment, that left the door open for UVM to take control of the conference, and they did, posting a 15-1 league record and steam-rolling to their eighth league title since 2002.
But a new power has emerged over the last five seasons in the conference, as Stony Brook finished second of better in the regular season standings for the fourth time in the past five seasons. With three regular season titles under his belt, is this the year that head coach Steve Pikiell is finally able to get his team over the hump and into the NCAA tournament?
(MORE: Browse through all of our conference tournament previews)
When: March 8-9, March 15
Where: Quarterfinals and semifinals held at SEFCU Arena in Albany, finals held on campus of highest remaining seed
Final: March 15, 11:30 a.m. ESPN2
Favorite: Vermont
The Cats have been a powerhouse in the America East for more than a decade now, having won five NCAA tournament bids since 2003 with this being their eighth league title since 2002. This year's team is senior-laden and battle tested, led by Clancy Rugg, Brian Voelkel, and Sandro Carissimo. The Cats have won 18 of their last 19 games, with the lone loss coming at Stony Brook.
And if they lose?: Stony Brook
Stony Brook is looking to finally get over the hump. They've won at least a share of the league's regular season title three of the past five seasons but have yet to make an NCAA tournament. This year's group is talented as any that Steve Pikiel has had, but all three of their conference losses have come in the last five weeks.
Sleepers:
Albany: The Great Danes get a break in that the first two rounds will be played in their home arena. That means that if they can get past UMBC in the quarters, they will likely host league champ Vermont in the semis.
Hartford: The Hawks finished third in the conference standings, having won six of their last seven games entering the postseason.
Studs:
Jameel Warney, Stony Brook: The sophomore forward averaged 14.9 points and 7.9 boards this season, which included a game where he went for 32 points and 21 boards.
Clancy Rugg, Vermont: UVM's 6-foot-8 senior ended the season averaging 13.1 points and 6.1 boards.
Mark Nwakamma, Hartford: A 6-foot-6 junior from Texas, Nwakamma averaged 15.1 points this season.
CBT Prediction: Stony Brook over Vermont