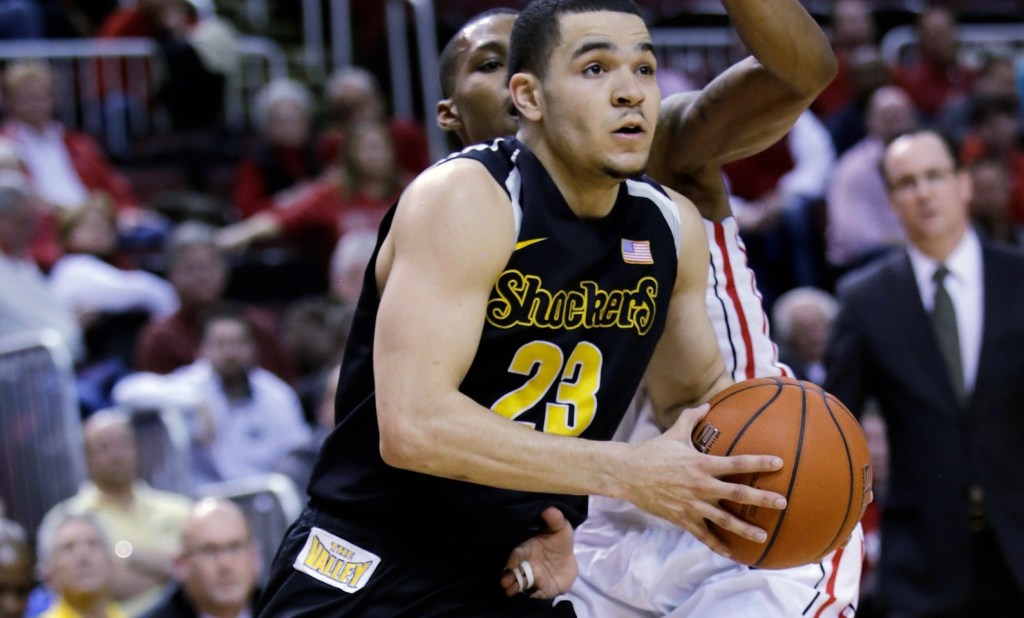 Just our luck, right?
The year that Wichita State just so happens to be coming off of a trip to the Final Four, the season where they just so happen to play like a National Title contender for the first four months of the season also happens to be the year that Creighton leaves the Valley for the Big East.
The teams the Bluejays left behind?
Well, outside of the Shockers, there really isn't all that much there. In fact, I don't think that it's crazy to say that this is as down as the Valley has been in at least a decade, which may make it seem like it should be a cakewalk for Gregg Marshall's club to take home a title they haven't won since 1987. They're playing for something much bigger than an automatic bid: an undefeated season as a No. 1 seed.
That's a long way from a guarantee, however.
There's a reason they call it Arch Madness.
(MORE: Browse through all of our conference tournament previews)
When: March 6-9
Where: Scottrade Center, St. Louis
Final: March 9, 1:05 p.m. (CBS)
Favorite: Wichita State
The Shockers are one of the best teams in the country, let alone the Valley. They have the three leading contenders for Conference Player of the Year: Ron Baker, Cleanthony Early and Fred Van Vleet, who actually won the award. They're awesome.
And if they lose?: … Wichita State?
Yeah, they're that good. All kidding aside, the second best team in this league is Indiana State, a group that has made a run through Arch Madness before and is led by one of the league's best point guards in Jake Odum. The Sycamores have also picked up a win at Notre Dame already this season.
Sleepers:
Northern Iowa: UNI finished in third place in the Valley this season, having won five of their last six games. That includes a win at Indiana State to close out the regular season.
Southern Illinois: The Salukis started the season 4-11, but they have turned things around in league play. They won three of their last four and seven of their last ten games.
Studs:
Jake Odum, Indiana State: Odum is one of the best mid-major point guards in the country, averaging 13.0 points and 4.6 assists.
Seth Tuttle, Northern Iowa: Tuttle might be the best front court player in the conference. He averaged 15.4 points and 7.7 boards.
Desmar Jackson, Southern Illinois: Jackson averaged 18.6 points, 5.5 boards, 2.4 steals and 2.1 assists for the Salukis.
D.J. Balentine, Evansville: Evansville was just 6-12 in the Valley this season, but Balentine averaged 22.3 points and 4.3 assists.
CBT Prediction: Wichita State over Indiana State