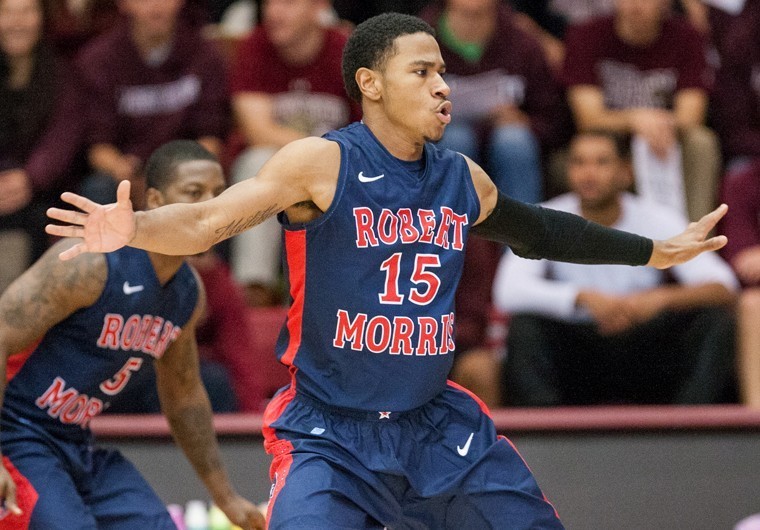 It's been five years since anyone in the NEC other than LIU-Brooklyn or Robert Morris has won the league's automatic bid. While the Blackbirds have one of the nation's best point guards in Jason Brickman, they suffered through a down year plagued by injuries and likely won't extend their reign over the league to a four-peat. Bobby Mo, on the other hand, won the conference by two full games and will head into the conference tournament as the favorite to earn the automatic bid.
(MORE: Browse through all of our conference tournament previews)
When: March 5, 8 and 11
Where: Higher seed hosts every game
Final: March 11, 7:00 p.m. ESPN2
Favorite: Robert Morris
The Colonials have had a bit of a tumultuous season, as three of their rotation players have left the program or gotten kicked off the team during the season. But Karvel Anderson is still around, as is Lucky Jones. And remember, Andy Toole's team isn't afraid of the spotlight. This is the same program that knocked off Kentucky in the first round of the NIT last season.
And if they lose?: Wagner
The Seahawks are far and away the best defensive team in the conference, according to KenPom. They contest shots on the perimeter and make life a nightmare for anyone trying to finish around the rim. The question is whether or not Bashir Mason's boys will be able to score enough to win three straight games.
Sleepers:
Bryant: The Bulldogs are explosive offensively, as Alex Francis, Dyami Starks, and Corey Maynard make up the best top three in the league.
St. Francis (NY): St. Francis won at Miami in overtime this year and nearly knocked off Syracuse at the Carrier Dome two weeks later. They were 9-7 in league play.
Studs:
Karvel Anderson, Robert Morris: Anderson is the best player on the best team in the league, carrying a group that lost three rotation players for the season.
Jason Brickman, LIU-Brooklyn: Brickman is the only player in the country to average a double-double in points and assists.
Alex Francis, Bryant: Tim O'Shea's best player is third in the conference in scoring (19.0 ppg) and second in rebounding (8.2 rpg).
CBT Prediction: Robert Morris over Bryant