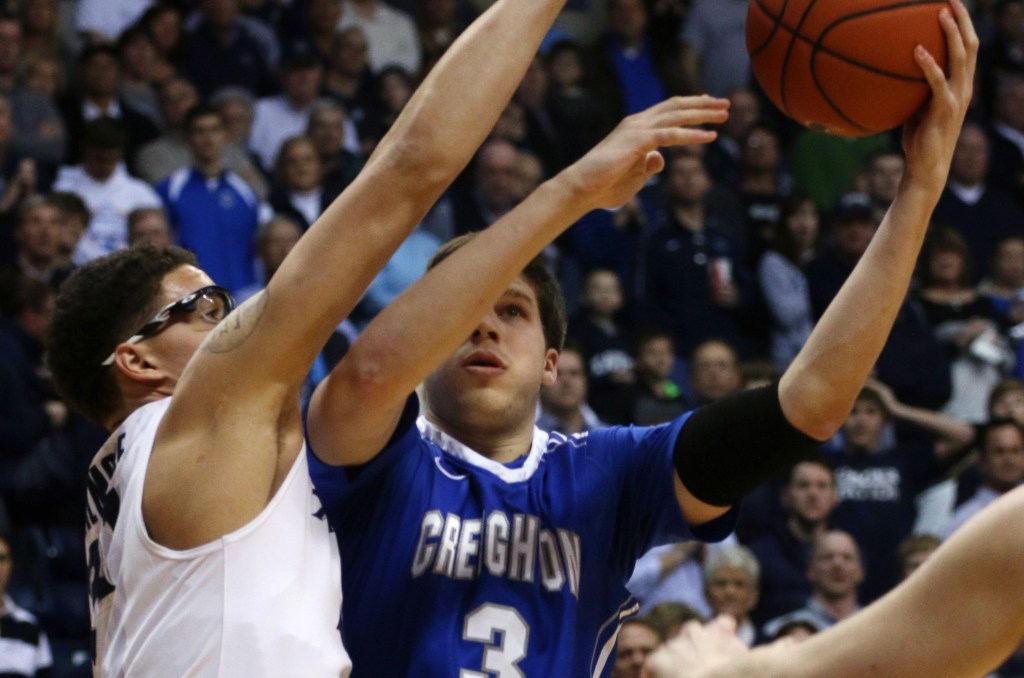 1. Doug McDermott, Creighton: Remember when people were worried whether or not McDermott would be able to succeed outside the Missouri Valley? Well, he's averaging 26.0 points and 7.2 boards while shooting 52.0% from the field, 44.1% from three and 88.7% from the line on a top ten team that still has a chance to win the Big East title. I think he's done alright. With this being the last edition of the Player of the Year Power Rankings, I think that it's safe to say that McDermott has got this in the bag.
2. Jabari Parker, Duke: The biggest internal struggle that I have with putting Parker this high in the Player of the Year rankings is that he's a terrible defender. But he can score, and he's the player that allows Duke to be such a matchup nightmare with his ability to defend in the post and score on the perimeter. If he wasn't cleaning the defensive glass as effectively as he has been, this may be a different conversation.
3. Russ Smith, Louisville: Every time I watch Louisville play, I am more impressed with the development of Russ Smith. He's a playmaker on both ends of the floor, a guy that simply fits perfectly in what Rick Pitino wants his team to be able to do. Add in the fact that his leadership and ability to handle the point has improved dramatically, and what you get is the No. 3 player in our Player of the Year rankings.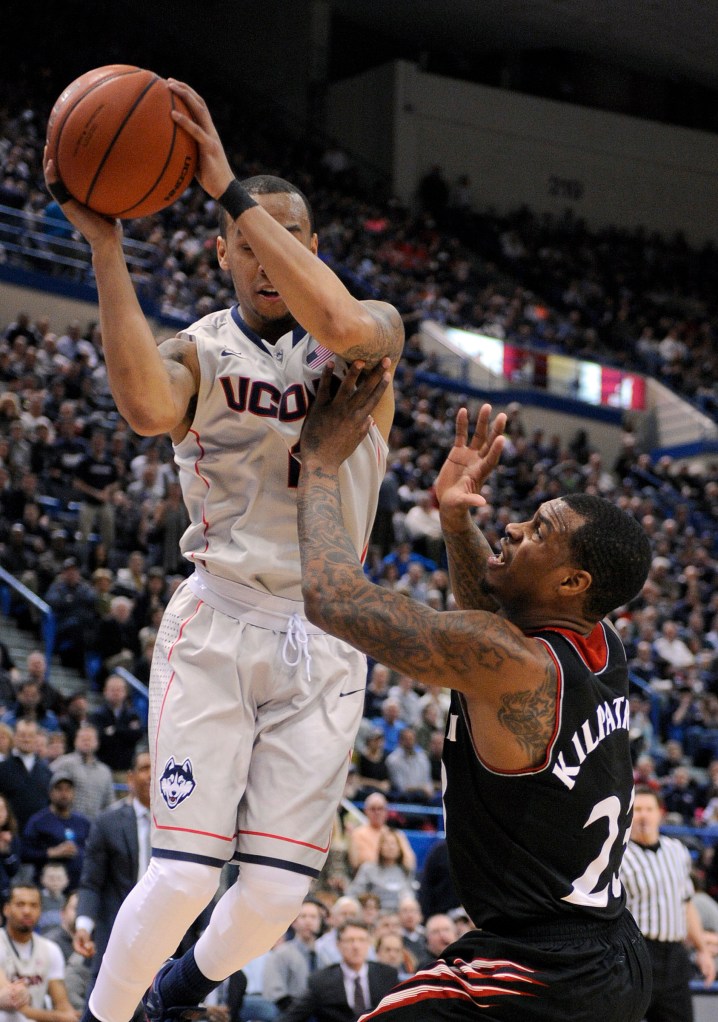 4. Shabazz Napier, UConn: Shabazz has struggled with his shot a bit of late, but that doesn't hurt his standing. Where would UConn be this season without him? He's a facilitator, he's their best scorer, their best playmaker, an excellent defender, their leading rebounder (at 6-foot-1!!), and the guy that takes and makes the big shots.
5. Nick Johnson, Arizona: Johnson has been going through a bit of a shooting slump lately, but Arizona's offense has taken off with Sean Miller's new uptempo approach. Johnson's athleticism in transition and ability on the defensive end should allow him to thrive.
6. Sean Kilpatrick, Cincinnati: The Bearcats have lost three of their last five games, but that doesn't change the fact that Kilpatrick is by far the best offensive weapon on a top 15 team that struggles to score.
7. Tyler Ennis, Syracuse: Ennis is still the same player that he has been all season despite his team's struggles. It's not his fault that Jerami Grant's back is acting up and that Trevor Cooney, when you factor out the 9-for-12 that he shot against Notre Dame, is just a 28% long range shooter in ACC play. Ennis is a facilitator at the point. If the Orange need him to take over scoring the ball, they are going to be in some trouble.
8. Cameron Bairstow, New Mexico: The Lobos are back in the top 25 and are playing as well as anyone west of the Mississippi not named Arizona. So while Kendall Williams is having a better season than he did when he won Mountain West Player of the Year and Alex Kirk has been terrific, the reason why New Mexico is this good is because Cameron Bairstow has turned into one of the best low-post players in the country.
9. Kyle Anderson, UCLA: Anderson is still putting up just massive numbers on what is probably still the Pac-12's second-best team. That said, he's going to want to go ahead and make sure that he isn't suspended for anymore games. If he plays against Oregon at home, the Bruins probably beat the Ducks in double overtime.
10. Andrew Wiggins, Kansas: It's been too long that I've kept Wiggins off of this list. He's the leading scorer, third leading rebounder and best perimeter defender on a top five team that is currently up three games in what many believe to be the toughest conference in the country. And he's a disappointment? We've got some high standards.
Others: Jordan Adams, Billy Baron, Malcolm Brogdon, Jabari Brown, Bryce Cotton, Cleanthony Early, Joel Embiid, C.J. Fair, Marcus Foster, Aaron Gordon, Gary Harris, Rodney Hood, Frank Kaminsky, Deandre Kane, Kevin Pangos, Lamar Patterson, Adreian Payne, Elfrid Payton, Marcus Smart, Juwan Staten, Nik Stauskas, Xavier Thames, Fred Van Vleet, T.J. Warren, Scottie Wilbekin, Chaz Williams