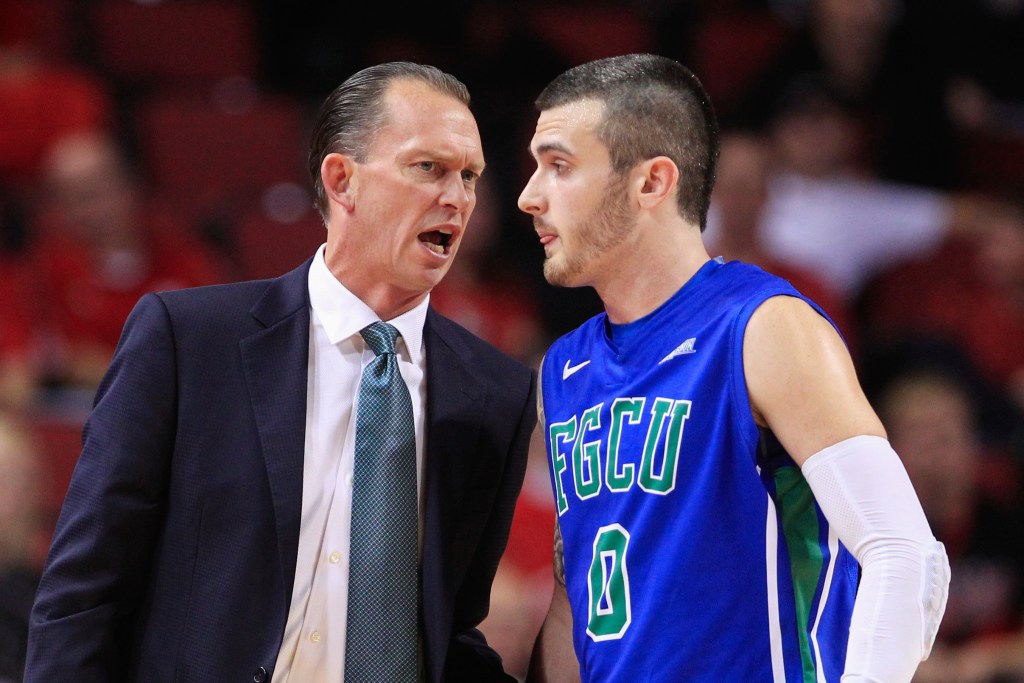 After last season's surprising Sweet 16 run from Florida Gulf Coast, the Eagles — and the rest of the Atlantic Sun — will be one to watch as we get closer to the NCAA Tournament. While Dunk City returns key pieces in Bernard Thompson, Brett Comer and Chase Fieler, Mercer and USC Upstate are talented enough to compete with the Eagles for the A-Sun tournament title and the automatic tournament bid. Florida Gulf Coast tied Mercer atop the league standings in the regular season and the two teams met for the conference tournament title last season. Is Dunk City on another collision course with Mercer in the title game?
(MORE: Browse through all of our conference tournament previews)
When: March 4-9
Where: Campus sites
Final: Sunday, March 9th, 2:00 p.m., ESPN2
Favorite: Florida Gulf Coast
Although the Eagles tied Mercer atop the Atlantic Sun at 14-4, Florida Gulf Coast holds a huge advantage in the tournament by having home-court advantage. The Eagles have lost one game at home all season and it came December 1st against non-conference Iona. Can Dunk City make another magical run?
And if they lose?: Mercer
The Bears split the season series with Florida Gulf Coast and have one of the league's best players in senior point guard Langston Hall. In Atlantic Sun play, Mercer led the league in field goal percentage offense and defense as well as three-point percentage offense and defense and they tied Florida Gulf Coast for the league's best mark in defensive rebounding percentage. Mercer's talent and balance will give them a legitimate chance.
Sleepers:
Lipscomb: Although they're a five seed, Lipscomb has four straight wins, including a 21-point drubbing of Florida Gulf Coast at home on February 27th.
USC Upstate: The three seed has the trio of Torrey Craig, Ty Greene and Renardo Glenn and they are as talented a trio as there is in the Atlantic Sun.
Studs:
Torrey Craig, USC Upstate: The conference's leading scorer is a major offensive threat and also a top-five rebounder.
Langston Hall, Mercer: Hall is having a fine senior season as he leads Mercer in points and is also the A-Sun leader in assists.
Brett Comer, Florida Gulf Coast: The Eagles' floor leader is second on the team in scoring and second in the conference — behind Hall — in assists. And don't forget the lobs that drive Dunk City.
CBT Prediction: Florida Gulf Coast