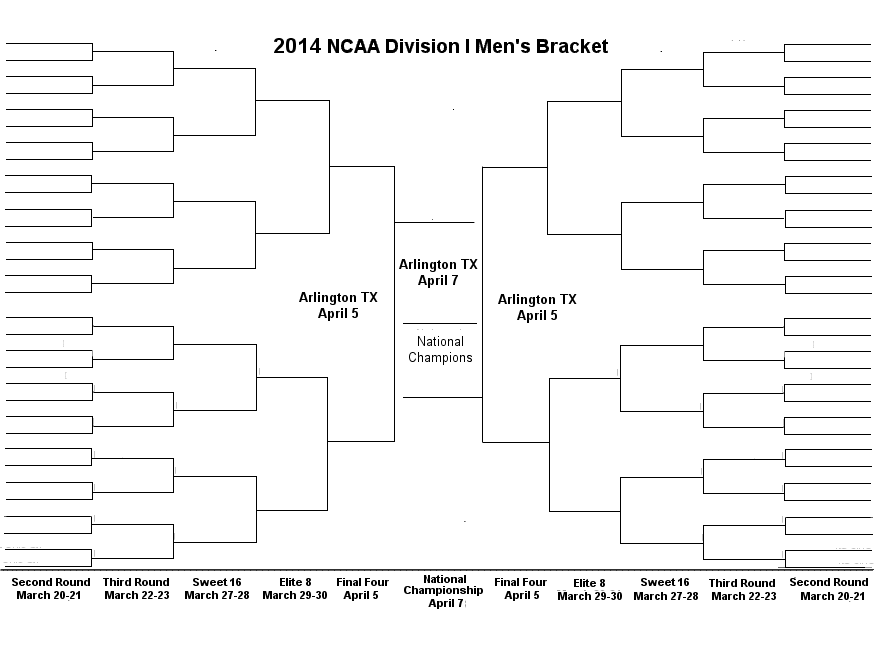 There are 15 days left until Selection Sunday. Every morning from now until the bracket comes out, we'll help you get caught up on the happenings with impact on the bubble from the night before. 
You can see NBCSports.com's latest bracket here.
(This post will be updated throughout the day)
WINNERS
Oklahoma State: The Pokes beat Kansas, which should just about lock up a bid.
Xavier: We wrote about the Musketeer's here.
Dayton: The Flyers landed a massive win on Saturday, hanging on to knock off UMass at home in a game they desperately needed. Dayton had played their way back into bubble contention at losing four straight games in January, but with three sub-100 losses on their resume, a 3-5 record against the top 50 wasn't enough. Based on the RPI, UMass is now Dayton's best win on the season. Don't be surprised to see the Flyers hosting a game in the First Four when brackets are re-released on Monday.
Tennessee and Missouri: The Vols notched their eighth top 100 win on Saturday by blowing out Vanderbilt. Tennessee was out the tournament as of today, according to our Dave Ommen, and beating Vanderbilt certainly doesn't change that fact. The Tigers, on the other hand, were in the dance, and they handled their business against Mississippi State. Tennessee's finale against Missouri could end up being a play-in game.
Arkansas: There was no hangover for the Razorbacks, as they followed up a win at Kentucky by knocking off Georgia, who was third in the SEC, at home. The Razorbacks are looking like they will end up sitting right around the cutline on Selection Sunday, meaning that any loss that they suffer will hurt.
Baylor: The Bears bounced back from a loss to Texas this week by beating Texas Tech in Waco on Saturday. It's their fifth win in the last six games and likely keeps Scott Drew's team on the right side of the bubble as we head into the final week of the regular season. The Bears host Iowa State and visit Kansas State next week. I'd suggest at least a split.
Pitt: The Panthers won in overtime at Notre Dame, which means that Pitt is still comfortably in the NCAA tournament for now. Jame Dixon will be dancing as long as they don't do anything silly like lose to N.C. State or Clemson.
Oregon: The Ducks followed up Thursday night's win at UCLA by knocking off USC on the road. At this point, they are probably safely in the tournament, but with Arizona and Arizona State coming to Eugene next week, two straight losses and an early exit in the Pac-12 tournament could put them into an ugly position on Selection Sunday.
Gonzaga: The Bulldogs knocked off Saint Mary's in impressive fashion in Moraga. That's a good win. But the Zags are still in a precarious position should they lose early in the WCC tournament. They have one top 50 win (BYU) and two sub-150 losses. An 8-4 record against the top 100 does look good, however.
St. Joseph's: The Hawks keep themselves in a good spot with their 17th win in the last 20 games, this one coming on the road against St. Bonaventure. It's their seventh top 100 win this season. Split George Washington on the road and La Salle at home and St. Joe's should be dancing.
Nebraska: The Huskers bounced back from a loss to Illinois last week to knock off Northwestern at home on Saturday. It was a loss Tim Miles' team couldn't afford. Right now, they are probably on the wrong side of the bubble, but they have two key games next week to change that. Beating Indiana at Indiana is important, but picking up a win at home over Wisconsin in the season finale would likely lock up a tournament bid.
BYU: The Cougars avoided getting tripped up at San Diego on Saturday, meaning that they will head into the WCC on a four-game winning streak and having won eight of their last nine game. They probably need to make a run to the title game simply because an earlier exit will likely result in an ugly looking loss.
Utah: The Utes are a perfect example of why it's important to play a tough non-conference schedule. Their win over Colorado on Saturday was their fourth top-35 win. They have just one loss outside the top 80. But they're not all that close to a bid thanks to their atrocious non-conference schedule. They need to win at Cal and at Stanford next weekend to have a chance.
West Virginia: The tournament hopes of the Mountaineers' are a bit of a pipe dream at this point, but they knocked off TCU on Saturday which means that, with wins at Oklahoma and over Kansas to close out the regular season, WVU will have a chance. It's a long shot, but they still have a shot.
LOSERS
Colorado: The Buffaloes dropped a potentially costly game at Utah. It was their second straight loss after winning five of six, and with road trips to Stanford and Cal next week, that streak could realistically get extended to four straight losses. That could be a problem, as Colorado is going to be judged based on what they've done since Spencer Dinwiddie went down with an ACL injury. One win next week should be enough.
Minnesota: The Golden Gophers couldn't build on a massive win over Iowa during the week, falling at Michigan on Saturday evening. Minnesota finishes their season next Saturday at home against Penn State. With a 3-8 record against the top 50, including a win over Wisconsin, and a 6-10 record against the top 100 — along with two sub-100 losses — Rick Pitino's club looks like they might need to do some damage in the Big Ten tournament to feel safe.
Cal: The Bears didn't have much fun on their trip to the Arizona schools, getting worked by both the Wildcats and, on Saturday, the Sun Devils. They've lost three of their last four and are now just 3-8 against the top 50. They have a nice win over Arizona, but that's balanced out by a pair of sub-100 losses. They get Utah and Colorado at home next week. One would help. They might want both to feel safe.
LSU: The Tigers had a chance to pick up a statement win at Florida, but they got smacked around for 40 minutes. It's their fourth loss in the last six games, and they simply have too many bad losses and no more chances for good wins. LSU looks destined for the NIT.
Richmond: If getting blown out by George Mason didn't cost the Spiders an at-large bid, getting blown out by Rhode Island did.
N.C. State: I'm not even sure that the Wolfpack were still technically on the bubble, but after losing by 15 to Miami at home, they're now on that 'auto-bid or bust' game plan.
Games left to be played:
7:00 Iowa State at Kansas State
10:00 Gonzaga at Saint Mary's