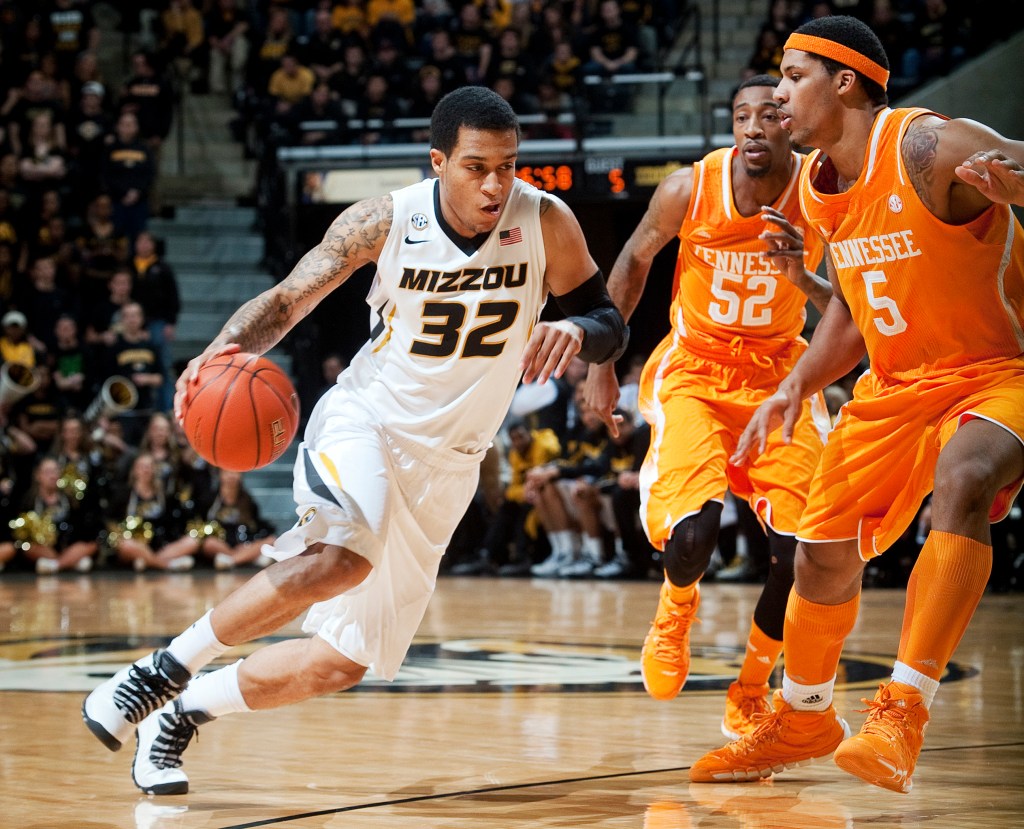 There are 28 days left until Selection Sunday. Every morning from now until the bracket comes out, we'll help you get caught up on the happenings with impact on the bubble from the night before. 
You can see NBCSports.com's latest bracket here.
Tennessee (RPI: 50, KenPom: 25) and Missouri (RPI: 43, KenPom: 46) are both currently sitting right there on the bubble's cutline, which is what made this game so significant.
The two programs are in strikingly similar situations. Both have just a single top 25 win, as the Tigers beat UCLA and the Vols knocked off Virginia. Both have a handful of top 100 wins on their resume as well. But most importantly, entering Saturday, both teams had just two games against top 50 opponents left on their schedule.
This game, and the season finale, when Mizzou heads to Knoxville.
What that means is that the only way that either team can significantly improve their profile for the rest of the season, barring a win over Kentucky or Florida in the SEC tournament, will be these two games.
Missouri got the first, which will put quite a bit of pressure on the Vols in three weeks to pick up a win.
THE REST OF WEDNESDAY'S BUBBLE ACTION
Winners: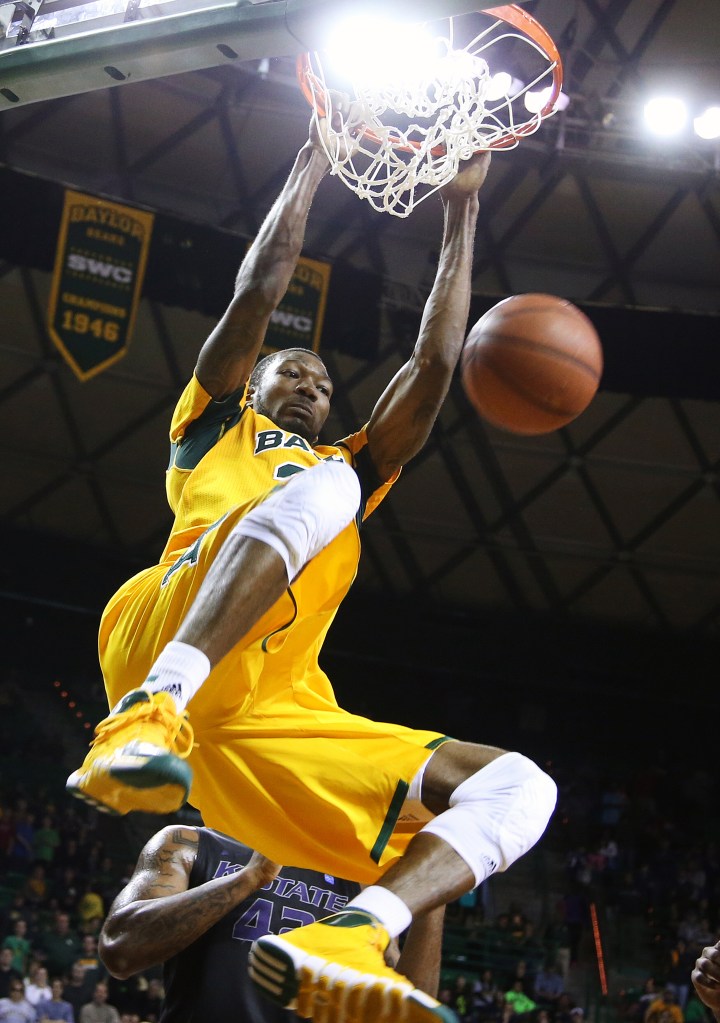 Baylor (RPI: 53, KenPom: 48) picked up a huge home win in double-overtime on Saturday, knocking off Kansas State thanks to a three from Brady Heslip at the buzzer that forced the first extra frame. The Bears now have wins over Colorado, Kentucky and Dayton on neutral courts, at Oklahoma State and against Kansas State. The problem? Those are their only wins in the top 150.
St. Joseph's (RPI: 45, KenPom: 69) added another top 100 win to their resume, going to La Salle and knocking off the Explorers. The Hawks are one of the teams right on the cut line right now, which makes a top 100 road win that much more valuable.
BYU (RPI: 49, KenPom: 55) stays on the right side of the bubble's cutline — for now — as the Cougars went into Moraga and knocked off Saint Mary's. To feel comfortable, they're going to want to beat Gonzaga.
Providence (RPI: 58, KenPom: 55) did what they had to do Saturday: not lose to DePaul. The Friars are on the outside looking in right now, so they'll want to beat Villanova or Creighton down the stretch to feel comfortable.
Cal: (RPI: 48, KenPom: 47) added another top 100 road win, knocking off Washington on Saturday. Four of their last six are at home. With a win over Arizona on their resume, the Bears should feel pretty good.
Marquette (RPI: 73, KenPom: 50) has nine top 60 losses and a loss at Butler (125th RPI). They added another top 50 win on Saturday, however, and will have five more games against top 60 opponents, including Creighton and Villanova. They need to go at least 4-2 down the stretch to make up enough ground.
Losers:
If N.C. State (RPI: 51, KenPom: 68) or Maryland (RPI: 71, KenPom: 53) ends up missing the NCAA tournament, they are going to look at Saturday, February 15th as the reason why. The Wolfpack lost to Syracuse in devastating fashion, while Maryland's rivalry with Duke came to an end with a ball that hung on the rim.
Ole Miss (RPI: 61, KenPom: 78) may have been the biggest loser of the day, as the Rebels lost at Georgia. The Bulldogs are tied for third in the SEC, but their horrid non-conference schedule makes that a really bad loss. Ole Miss was on the wrong side of the bubble entering the day.
Pitt (RPI: 27, KenPom: 15) took one step closer to actually being on the bubble by losing at North Carolina on Saturday. They're in, fairly comfortably, as of today, but with their best win being No. 46 Stanford and no more top 50 teams on their schedule, stumbling late could be disastrous.
Indiana (RPI: 91, KenPom: 72) got smacked by Purdue, meaning that a team with wins over Wisconsin and Michigan is just about out of bubble contention.
LSU (RPI: 65, KenPom: 70) cannot get out of their own way. The Tigers lost at Arkansas on Saturday night, yet another road loss for a team with four losses to teams with RPIs in the triple digits.
Oklahoma State (RPI: 36, KenPom: 31) lost a nailbiter to Oklahoma on Saturday, putting up a pretty good fight despite not having Marcus Smart available. The Cowboys are going to be a weird case for a bid on Selection Sunday.
Southern Miss (RPI: 41, KenPom: 77) lost at Middle Tennessee State Saturday by 17, which cost them their last chance at a top 100 win.
George Washington (RPI: 26, KenPom: 42) had a chance to lock up a bid this week with games against VCU on the road and UMass at home. They ended up losing both. With two top 25 wins, five more top 100 wins, and no losses outside the top 80, the Colonials are in good shape right now. But don't let these two losses turn into a slide.
Xavier (RPI: 44, KenPom: 35) lost at Marquette, which isn't necessarily a bad loss per se, but with losses to USC and Seton Hall already on their resume, Xavier can't afford to mess around here. After Tennessee's loss today, they will likely have just one top 50 win when the RPI updates.