PLAYER OF THE WEEK: C.J. Fair, Syracuse
C.J. Fair played his best game of the season in the biggest game of the year. The 6-foot-8 senior went for 28 points and five boards as Syracuse knocked off Duke in overtime at the Carrier Dome, a win that gave them a three-game lead in the ACC over the Blue Devils and catapulted the still-undefeated Orange to the top spot in the top 25.
What made Fair's performance all the more important is that it came in a game where Syracuse absolutely needed him to come up huge. If there has been a knock of Fair this season, it's that he hasn't made the jump from super-productive to superstar. He puts up numbers, but the guy that has seemingly made all the big plays for Syracuse this season has been star freshman Tyler Ennis. On Saturday, it was Fair that made the biggest shots and that took advantage of the fact that the smaller Blue Devils simply had no one that was going to be able to matchup with him.
Syracuse is somewhat overlooked when it comes to national title contenders. The trendy picks have been Michigan State, Arizona and Kansas with a little bit of Florida added in. If Fair continues to play the way he did on Saturday, that won't be the case much longer.
They were good, too:
Juwan Staten, West Virginia: The Mountaineers had a 2-0 week, knocking off Baylor and Baylor and Kansas State in Morgantown. Staten starred in both, going for 15 points and nine assists against Baylor and 35 points and five assists in the win over KSU.
Johnny O'Bryant, LSU: O'Bryant was the star as the Tigers won two games this week, going for 29 points and nine boards in a win over Kentucky and 23 points, nine boards and four assists as LSU beat Arkansas.
Sean Kilpatrick, Cincinnati: Kilpatrick had 28 points in Cincinnati's win at Louisville on Thursday, following that up with 18 points as the Bearcats remained undefeated in the AAC with a win over South Florida
Tyler Haws, BYU: Haws scored 71 points in two wins this week. He's now averaging 35.5 points in his last four games. That's not too shabby.
Doug McDermott, Creighton: McDermott scored 39 points and hit the game-winning three-pointer as the Bluejays beat St. John's 63-60 in Omaha on Tuesday night.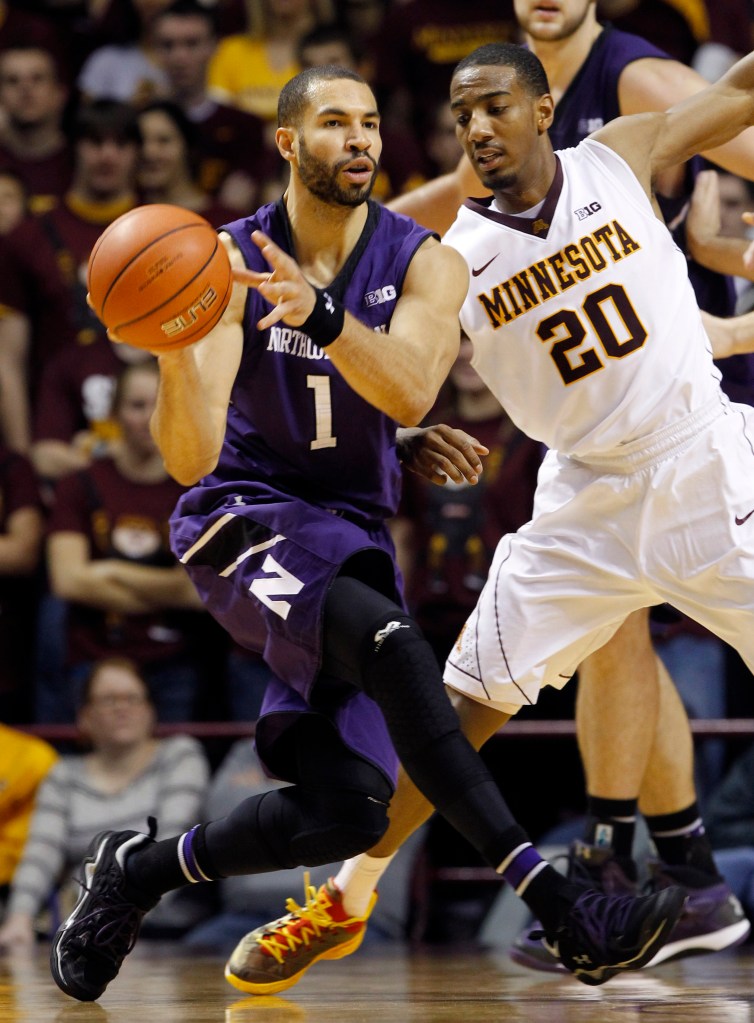 TEAM OF THE WEEK: Northwestern Wildcats
Northwestern is in fourth place in the Big Ten.
The Wildcats, undermanned under first-year coach Chris Collins, are currently sitting at 5-5 in Big Ten play, which slots them ahead of Ohio State, Wisconsin, Indiana, Illinois, Purdue and Minnesota. If you try to tell me you predicted that, you're a liar.
This week, it was a pair of road wins in tough environments that got Northwestern all the attention, as the Wildcats knocked off Wisconsin at the Kohl Center and Minnesota at The Barn extending their road-winning streak to three games; they also beat Indiana at Assembly Hall.
Northwestern has won four of their last five and five of their last seven games. Since giving up 93 points to Iowa on January 9th, the Wildcats have allowed more than 56 points just twice, with one of those games being a 63-60 double-overtime win against Purdue. Winning with defense? I'd think so: Northwestern scores 0.003 PPP more than Grambling, good for 316th nationally. They're improving, at least. A week ago they were 320th nationally.
They were good, too:
Texas Longhorns: Texas became the first team to knock off Kansas in the Big 12 this season, laying the wood to the Jayhawks on Saturday thanks to 23 points from Isaiah Taylor. The Longhorns are now just a game behind Kansas in the Big 12 standings.
Tennessee Volunteers: If Tennessee makes sense to you, please explain them to me. After getting embarrassed by Florida last weekend, the Vols beat Ole Miss and Alabama this week. Jordan McRae bounced back from a 1-for-15 performance against Florida to average 26.0 points and 4.0 assists this week while Jarnell Stokes posted 35 points and 30 boards in the two wins.
Davidson Wildcats: Davidson beat Chattanooga, who had been undefeated in SoCon play, by 43 points on Thursday, following that up with a win over The Citadel on Saturday. The SoCon title still runs through Steph Curry's school.
St. Joseph's Hawks: There isn't a hotter team in the Atlantic 10 right now. St. Joe's has won six of their last seven and 11 of their last 13 games. They are 5-2 in the A-10 and the only two losses came on the road. This week will be huge: they host both Saint Louis and VCU, the two teams currently ahead of them in the league standings.
UNLV Runnin' Rebels: UNLV has won four in a row after a disastrous start to the season. They erased an 11-point deficit in the final 3:29 to beat Boise State at home on Saturday.