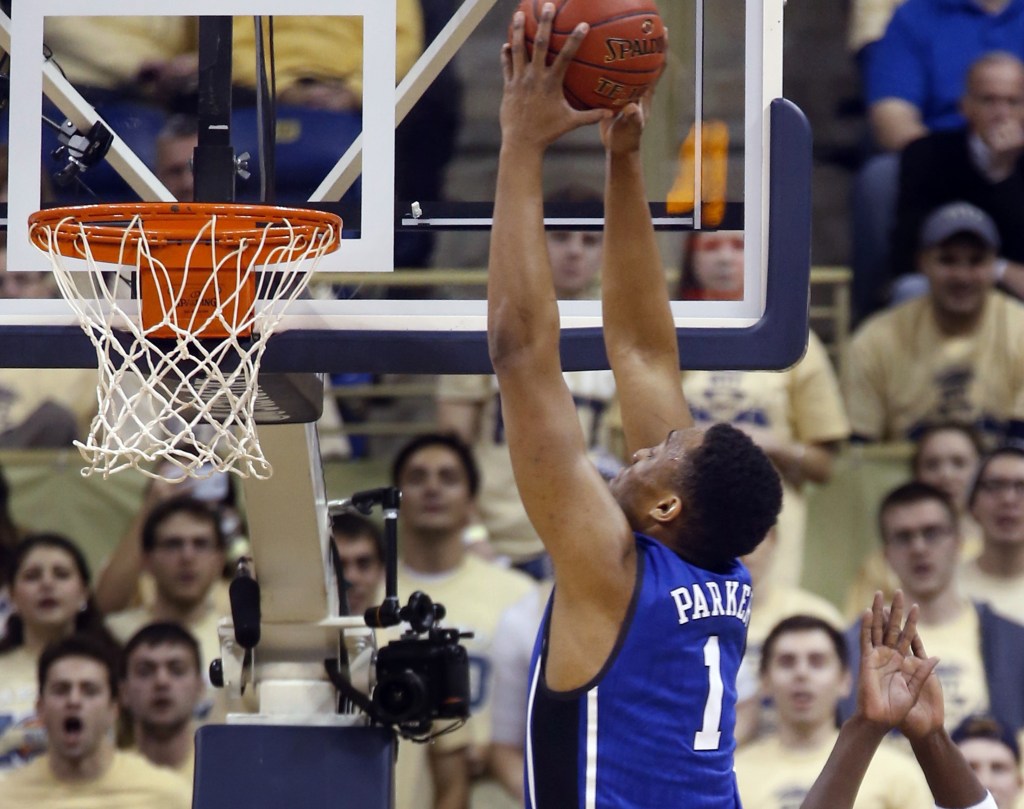 GAME OF THE WEEKEND: No. 17 Duke at No. 2 Syracuse, 6:30 p.m.
Could this get any juicier? Let's ignore, for a second, the fact that the team currently sitting in first place in the ACC will be taking on the team that may be playing the best basketball in the ACC. Let's also ignore that this is the game between the biggest name in the ACC and the biggest name to join the ACC. Then we can also look past the fact that there are going to be somewhere around 35,000 people in the Carrier Dome to watch this game. Or Coach K vs. Boeheim.
Let's focus, instead, on the fact this game will feature one of the nation's three remaining undefeated teams taking on a team that features arguably the nation's best player and just so happens to be well-suited to breaking down the Syracuse zone. Going beyond the multitude of story lines, the game itself should be fantastic.
THE OTHER GAME OF THE WEEKEND: No. 6 Kansas at No. 25 Texas, Sat. 4:00 p.m.
Kansas vs. Texas was the single biggest game in the Big 12 for a number of years, and it looks like it may be that way again this season. The Longhorns are much improved this year, defending as well as anyone in the Big 12 and getting enough out of their offense to slide into second in the conference standings. Texas might also be the best matchup of any Big 12 team with the Jayhawks given the size they have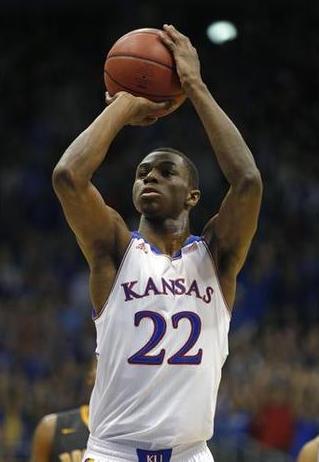 inside to combat Joel Embiid and Perry Ellis. The problem? If the Andrew Wiggins that has scored 56 points in the last two games shows up, I'm not sure Texas has a chance.
FIVE MORE TO KEEP AN EYE ON
No. 24 Ohio State at No. 14 Wisconsin, Sat. 12:00 p.m.: I'm not sure there are two teams in the country that need a win as badly as Ohio State and Wisconsin both need a win. Well, except for maybe …
Baylor at No. 8 Oklahoma State, Sat. 2:00 p.m.: … Baylor, who currently sits at 1-6 in the Big 12 with Kansas and Oklahoma as the next two games on their schedule. This is about as must-win as a game gets.
No. 23 Oklahoma at No. 16 Iowa State, Sat. 4:00 p.m.: If you're looking for an entertaining basketball game, this is going to be it. Both teams spread the floor, shoot threes, play at a faster and struggle defensively.
Virginia at No. 18 Pitt, Sun. 12:30 p.m.: Duke and Syracuse are the trendy picks as the two best teams in the ACC, but Virginia and Pitt are both putting together strong cases. They need big wins to validate it, however. Saturday is their chance.
No. 10 Michigan at Indiana, Sun. 1:00 p.m.: Michigan is the hottest team in the country and currently sitting in first place in the Big Ten. Indiana? They desperately need to land a marquis win over someone like — oh, I don't know — the Big Ten leader.
WHO'S GETTING UPSET?
No. 11 Kentucky at Missouri, Sat. 1:00 p.m.: Kentucky is coming off of an embarrassing road loss at LSU. Missouri, who is better at home, just picked up a win at Arkansas. Will trends continue? The Tigers need this win if they are going to be a tournament team.
No. 22 Memphis at SMU, Sat. 2:00 p.m.: SMU is still in the hunt for the NCAA tournament spot, but losing to South Florida on Wednesday hurt. They need to pick up a win like this.
No. 15 Iowa at Illinois, Sat. 7:30 p.m.: Illinois' season is almost over. Like Baylor, this is almost a must-win game. Iowa, on paper, is as good as anyone, but this is a team that has yet to prove themselves with a marquee win.
No. 21 UMass at St. Joseph's, Sat. 6:00 p.m.: Based on the way that they've played over the last month, UMass is one of the most overrated teams in the country. They'll visit St. Joe's after losing at St. Bonaventure on Wednesday.
No. 1 Arizona at Cal, Sat. 10:30 p.m.: Arizona will put their undefeated season on the line against a good Cal team that desperately needs this win.
FIVE THINGS TO WATCH FOR:
1) There will be four games on the NBC Sports Network on Saturday:
12:30 p.m.: George Washington at Dayton
2:30 p.m.: George Mason at No. 19 Saint Louis
4:30 p.m.: Drexel at Towson
9:00 p.m.: Penn at Harvard
2) No. 4 Wichita State will once again put their undefeated season on the line as they host Evansville on Saturday afternoon at 3:00 p.m.
3) No. 7 Michigan State will be without Adreian Payne and Branden Dawson on Saturday as they face Georgetown, which is key for the Hoyas. They don't have much size inside and this will be a must-win game for them.
4) There are a couple of important bubble games on the schedule for the weekend:
Northwestern at Minnesota, Sat. 2:00 p.m.
Arizona State at Stanford, Sat. 4:00 p.m.
Arkansas at LSU, Sat. 5:00 p.m.
Boise State at UNLV, Sat. 8:05 p.m.
Tennessee at Alabama, Sat. 9:00 p.m.
Saint Mary's at BYU, Sat. 11:00 p.m.
5) And who doesn't love a good rivalry game?
Richmond at VCU, Sat. 11:00 a.m.
N.C. State at North Carolina, Sat. 1:00 p.m.
No. 9 Villanova at Temple, Sat. 4:00 p.m.