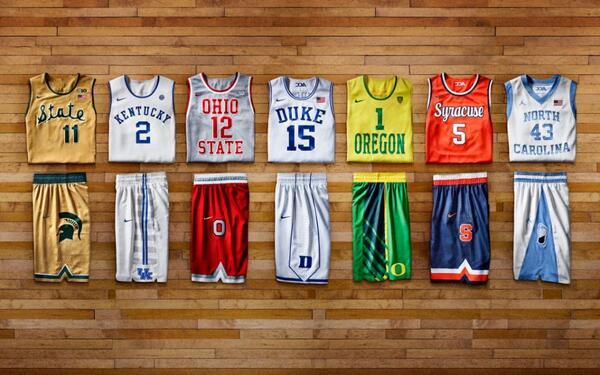 Nike will be rolling out (sick!!!) throwback jerseys for some of their biggest, most recognizable programs throughout the course of the season.
I'm not a huge fan of the uniforms with different color jersey tops and bottoms, but that Michigan State uniform? North Carolina?
Very nice. Here's the schedule for when they will be worn:
The uniforms will make their debut on-court beginning in early February. Dates include Michigan State vs. Georgetown (2/1), Ohio State vs. Michigan (2/11), Duke vs. Maryland (2/15), Kentucky vs. Florida (2/15), Syracuse vs. Boston College (2/19), UNC vs. Wake Forest (2/22) and Oregon vs. Washington State (2/23).