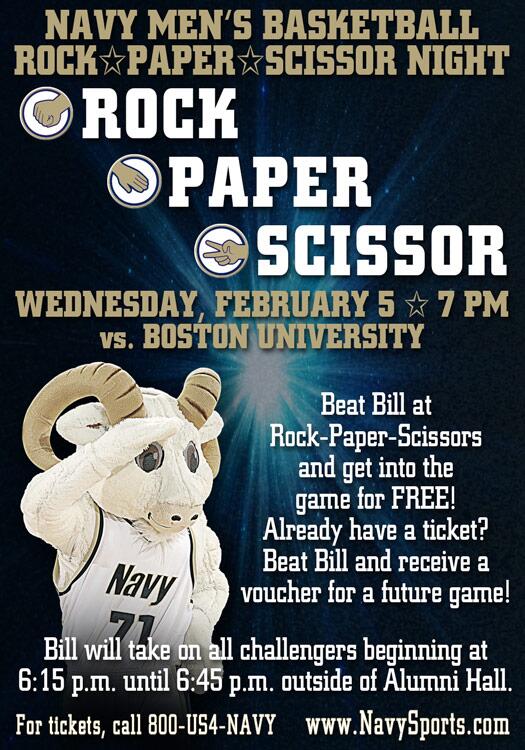 Navy is putting together one of the more creative promotions I can remember.
Any fans that show up to Wednesday's battle between Navy and Boston University will have a chance to win free tickets to the game if they can beat Navy's mascot, Bill the Goat, in Rock-Paper-Scissors.
Already have a ticket?
Well, if you win you'll get a voucher for a future game.
Lose?
Well, it's Navy. This isn't like trying to land a ticket to the Super Bowl or sneaking inside Cameron Indoor Stadium when North Carolina comes to town. I'm sure there will be reasonably priced seats available.
Jeff Eisenberg of Yahoo! Sports talked with Chris Grosse, who came up with the idea for the promotion, and the biggest obstacle they had was trying to determine whether or not Bill the Goat had hooves or hands.
Because if he had hooves, he was throwing rock every time. It would have been easy to just drop paper on him and call it a win.