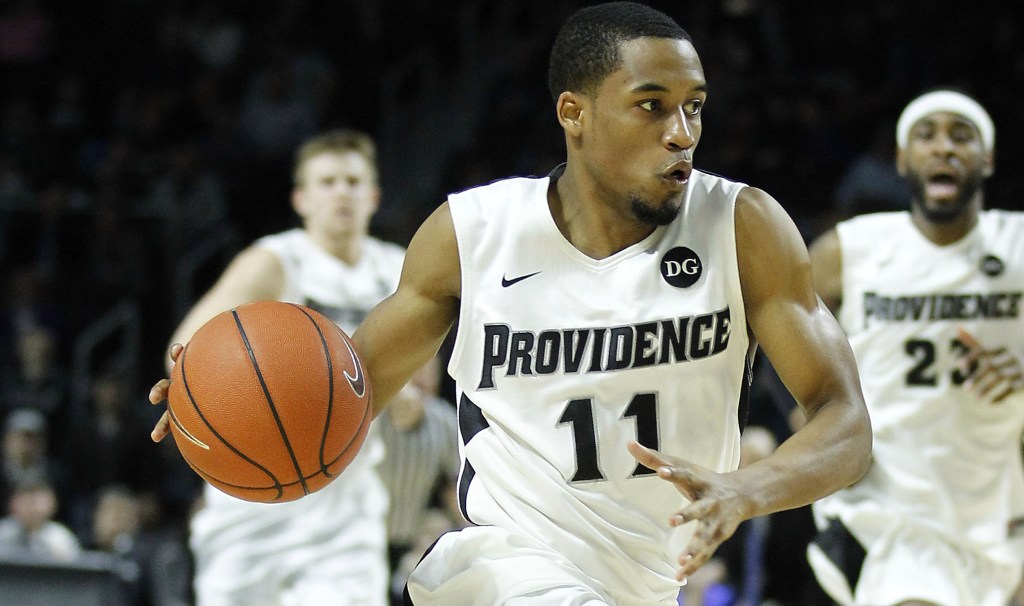 PLAYER OF THE WEEK: Bryce Cotton, Providence
Bryce Cotton has been a really good player for the Friars for a long time, but since Providence has spent the entirety of his tenure on campus mired in national irrelevance, he hasn't gotten near the amount of attention that he deserves. This week that changed. Cotton averaged 21.5 points and 6.5 assists while playing all 80 minutes and committing no turnovers in wins over Xavier and Butler. Providence has now won five straight games, moving them into a tie for the second-best record in the Big East and right back into NCAA tournament contention.
But looking at Cotton's season as a whole, it's tough not to wonder whether he should be getting quite a bit more all-american hype. His numbers are impressive: 20.5 points, 5.9 assists, 2.0 turnovers and countless big shots in big moments. He's doing all that despite playing a ridiculous number of minutes as the primary ball-handler in a season where he was expected to see more time off the ball. But with Kris Dunn out and Brandon Austin gone, this is what Cotton is forced to do:
In his last 12 games, he's averaging 41.8 minutes.
On the season, he's played 94.9% of the available minutes. In Big East play, the number jumps to 99.3%.
The only time he's sat out in Big East play was the final two minutes of a 30 point blowout at Villanova. He's played all 50 minutes in a pair of overtime games.
His efficiency numbers haven't taken too big of a hit in the process, as his offensive rating is "down" to 119.3.
They were good, too:
Nik Stauskas, Michigan: Stauskas has been awesome all season long, but in the last nine games, he's played his way into the National Player of the Year discussion. This week, he averaged 22.5 points, 5.0 boards and 4.5 assists in wins over Iowa and at Michigan State.
Ethan Wragge, Creighton: Wragge averaged 19.5 points this week in wins at Villanova and over Georgetown. 21 of those points came when he hit his first seven threes in six minutes against Villanova.
Alex Poythress, Kentucky: Poythress is finally starting to turn a corner, it seems. He averaged 13.5 points and 5.0 boards in a pair of wins this week.
Le'Bryan Nash, Oklahoma State: Nash kept Oklahoma State afloat on Marcus Smart's off-night as he went for 29 points on 10-for-13 shooting and nine boards in a win over West Virginia on Saturday.
Billy Baron, Canisius: Baron might be the Mid-Major Player of the Year right now. He averaged 34.5 points in a pair of wins this week.
TEAM OF THE WEEK: Texas Longhorns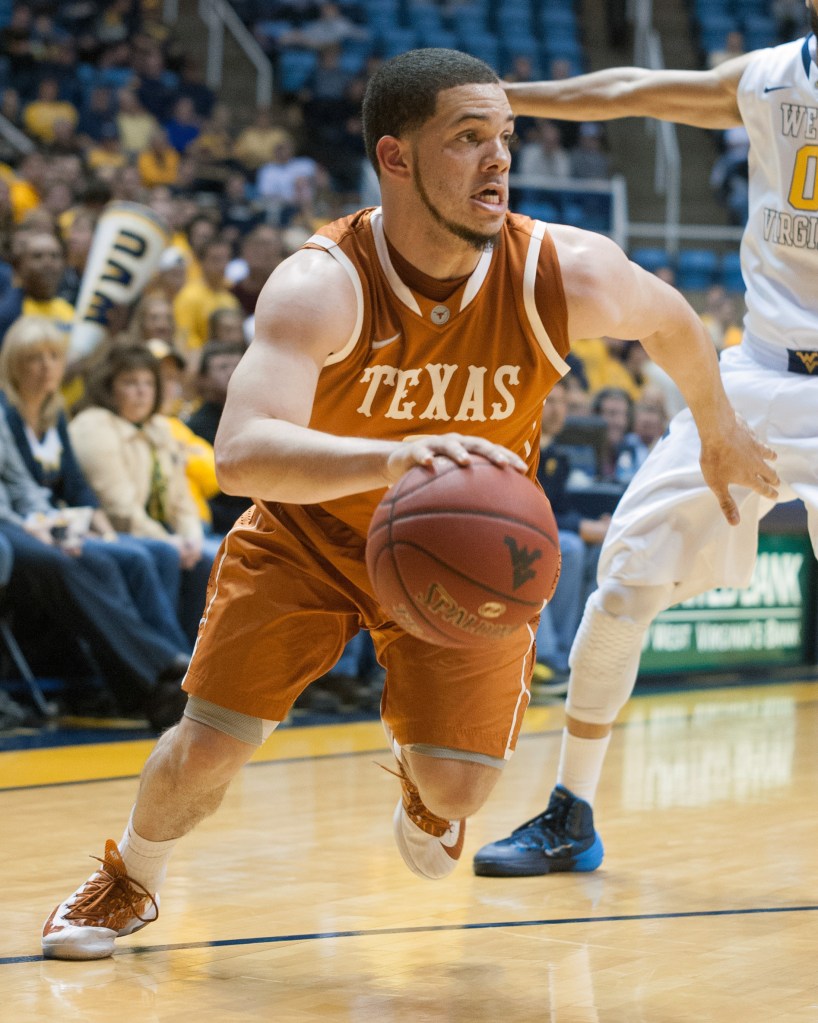 Believe it or not, Texas is currently sitting tied with Oklahoma for second place in the Big 12. They've won five straight games, the last three of which came against ranked teams. This week, they beat Kansas State at home and knocked off Baylor in Waco. Safe to say, at this point in the season, there isn't a more surprising team in the country than the Longhorns.
Is it sustainable?
Well, it appears to be. The Longhorns have a vastly underrated front court in Cameron Ridley, Jonathan Holmes and Prince Ibeh. Their back court is young, but there are enough pieces there that they have survived some youthful inconsistency. Isaiah Taylor had 27 points against Baylor, making up for Javan Felix's off-night. Felix, on the other hand, had been terrific in Big 12 play prior to Saturday. Demarcus Holland has struggled of late, but he's been known to pop off for 20 points and is one of the better back court rebounders in the country.
I still think Texas is closer to fourth or fifth in the Big 12 than they are second, but the fact that we're having that conversation is a testament to how well Rick Barnes has done this year.
They were good, too:
Michigan: They beat Iowa and won at Michigan State. That about says it all.
UCLA: It is now UCLA's turn to be considered the second-best team in the Pac-12 after they beat both Stanford and Cal at home this week.
VCU: The Rams bounced back from a loss at VCU by winning at Dayton and La Salle this week.
American: The Eagles blew out Boston University at home and then whipped up on Army on the road this week. Those teams are sitting in second and third behind American in the Patriot League.
Richmond: The Spiders closed out a key three-game homestand with wins over UMass and St. Joe's this week.