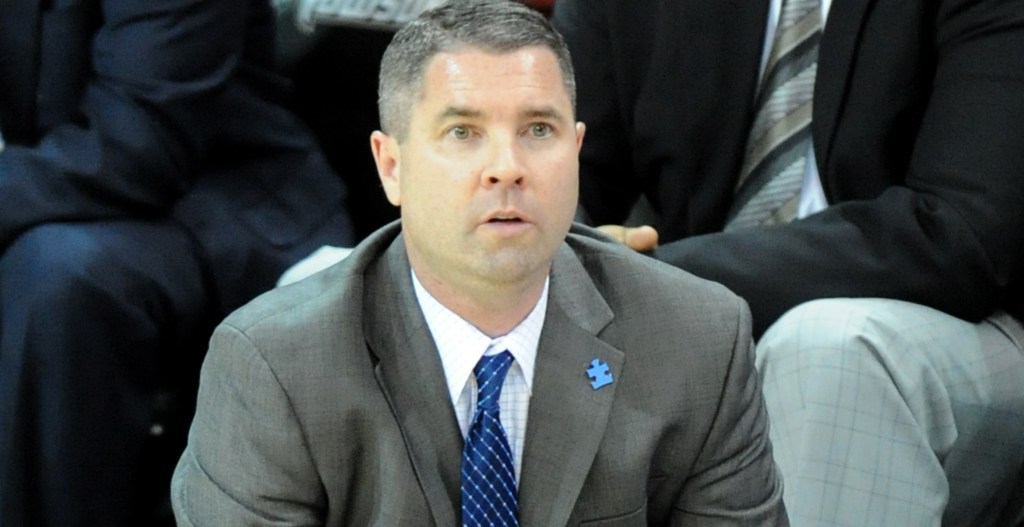 Towson head coach Pat Skerry and Marshall head coach Tom Herrion are teaming up to sponsor Autism Awareness Day on Feb. 1st.
Feb. 1st is a Saturday, so the two coaches broke down the national television schedules and picked out 41 games and 82 coaches they believe will get the most publicity. They then purchased 82 blue, puzzle piece-shaped lapel pins from Autism Speaks and sent them off to some of the biggest names in the coaching business.
Mike Krzyzewski, Bill Self, Tom Izzo and Jim Boeheim, among many others, have agreed to wear the pins.
"Anybody that has a child that has any sort of special needs or diagnoses, the biggest thing is you're trying to allow your child to be normal," Herrion told Brian Hamilton of SI.com. "In today's society, as a parent, that's your biggest fear. You try to educate people so they understand."
Both Herrion and Skerry have children that have been diagnosed with Autism, so their charitable effort stem from personal experience.
"It's [about] getting help for people," Skerry said. "It's a cost. I'm fortunate. There's a lot of other people that maybe aren't. Hopefully with more money and research – you're talking about our children here – how do you help them? How do you help them figure it out?"