Syracuse forward Jerami Grant threw down one of the nastier tip-dunks that you're going to see this season.
The kid literally took one step and got high enough in the air to snag a ball out of midair here: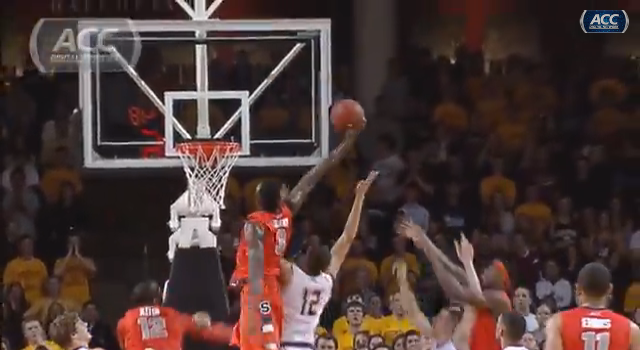 I mean, I just.
That's ridiculous.
The craziest part is this wasn't even the best dunk that Grant attempted in this game. In the first half, he took off from halfway up the lane and clanged a dunk over Boston College's entire front line off the back rim so hard it bounced up and disappeared out of the screen.