The 2013-2014 season is sure to be a thrilling Player of the Year race, so to keep track of it, we will be posting weekly Player of the Year Power Rankings for your reading goodness.
Who'd we miss? Who's ranked too high? We love to overlook your team's best player and overrate your rival's superstar.
1. Doug McDermott, Creighton: McDermott is the National Player of the Year right now. You won't find much debate from anyone on that subject. And while McDermott is awesome around the basket and deadly when he gets his feet set and a look at the rim, what makes him such a great scorer is how he moves without the ball.
I found a perfect example from Creighton's win over Xavier. In the first frame, once the ball is swung to Austin Chatman on the wing, McDermott (red circle) has two screens set for him. He cut to the block off of Jahenns Manigat's back-screen or use Ethan Wragge at the top of the key to try and find space for an open three: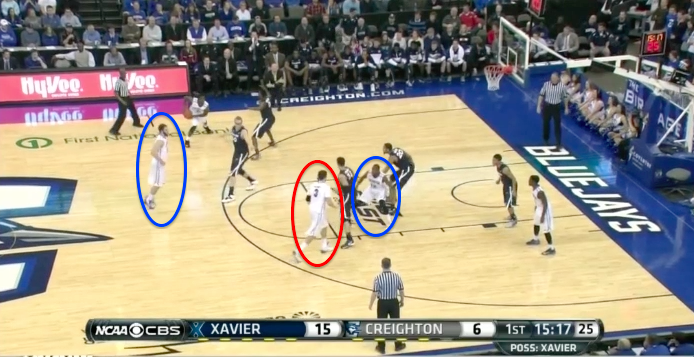 McDermott gets a decent look, but Xavier's Justin Martin closes out hard: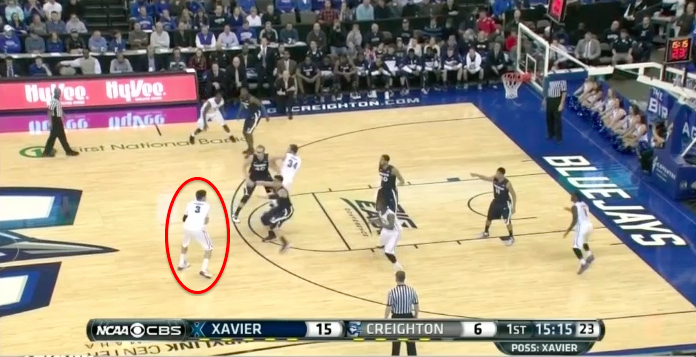 Instead of forcing a three, he swings the ball to Manigat and sets him a ball-screen, popping to the corner afterwards: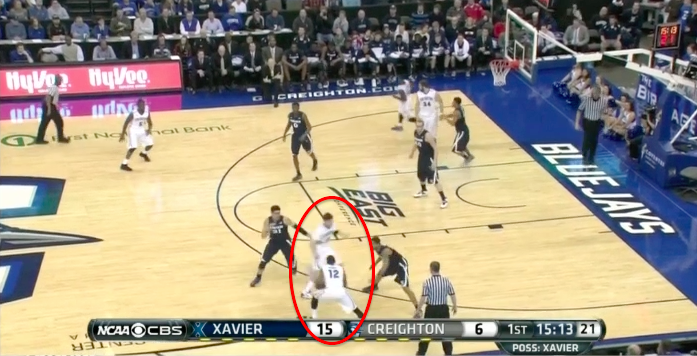 The ball eventually winds up in Wragge's hands on the other side of the floor, and McDermott makes his favorite cut, curling off a screener at the foul line and running right at the rim: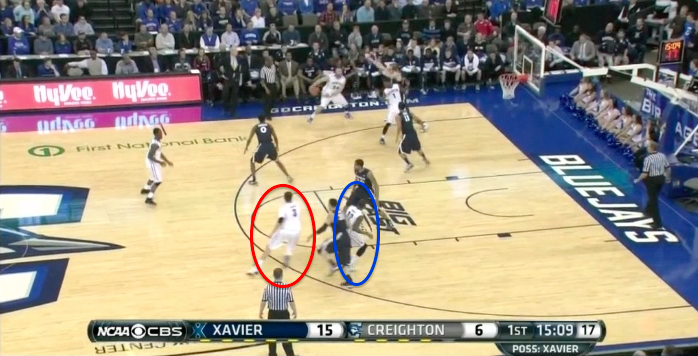 Here's the full possession:
2. DeAndre Kane, Iowa State: An ankle injury didn't slow Kane down against Kansas, as the Cyclone point guard finished with 21 points, eight boards, three assists and four steals. Since Boise State dared him to shoot threes on national TV on Christmas day, Kane is 9-for-19 from three. Two straight losses — at Oklahoma and against Kansas, keep that in mind — sullies this a bit, but Kane's earned this spot. For now, at least.
3. Jabari Parker, Duke: Parker has struggled in the last five games, averaging just 10.5 points and shooting 32.2% from the floor and 14.3% from three during a 3-2 stretch for the Blue Devils. His numbers on the season are still impressive, but he needs to buck this slump and turn Duke back into an ACC contender.
4. Julius Randle, Kentucky: Kentucky got away from pounding the ball into Randle over the course of the last two games — he finished with a combined 15 points on just 17 shots — but the big fella still did his damage on the backboards, finishing with 25 rebounds in wins over Vanderbilt and Mississippi State.
5. Marcus Smart, Oklahoma State: The battle for Big 12 Player of the Year may end up being more fun to follow than the National Player of the Year award. Kane and Smart both belong at the top of that conversation, while Andrew Wiggins and Joel Embiid will certainly stake their claim to the award before the season's over. Smart's turnovers and perimeter shooting are still a concern, but it's worth noting that without Michael Cobbins in the lineup, Smart's averaged 10.o rebounds in three games. No guard can dominate the game on both ends of the floor the way that Smart is capable of.
6. Nick Johnson, Arizona: There may not be a player in the country that is as underrated as Nick Johnson. He is the No. 1 team's leading scorer and best perimeter defender. He's there best outside shooting threat as well, and in a win against UCLA, he also just so happened to be the guy asked to take big shots down the stretch. There isn't a better off-guard in the country right now, save for maybe a healthy Gary Harris.
7. Tyler Ennis, Syracuse: We've been over and over Ennis' importance to Syracuse on the offensive end of the floor, but he's a pretty good defender as well. Ennis is averaging 2.8 steals after snagging six against Boston College on Monday night. Not bad at the top of that Syracuse zone.
8. Keith Appling, Michigan State: Adreian Payne could easily be on this list in this spot, but I'm rolling with Appling. His development as a lead guard — 16.4 points, 4.6 assists, 3.5 boards, 48.3% 3's — and numerous big shots for the Spartans this season make all the difference.
9. Casey Prather, Florida: Prather's been injury-plagued during his tenure at Florida, which is why it's concerning that he'll miss his second consecutive game today with a bone bruise in his knee. Hopefully he can get healthy. 
10. Shabazz Napier, UConn: Napier's fallen out of favor in some other Player of the Year rankings, but look at these numbers: 16.4 points, 6.4 boards, 6.0 assists, 2.1 steals, 47.3% 3's. UConn is not as good as we thought they were a month ago, but they're a tournament team and Napier's penchant for late-game heroics is the biggest (only?) reason why. He deserves to be on this list.
Others: Jordan Adams, Kyle Anderson, Cameron Bairstow, Jordan Clarkson, Aaron Craft, Joel Embiid, C.J. Fair, Aaron Gordon, Rodney Hood, Marcus Paige, Lamar Patterson, Adreian Payne, Elfrid Payton, Russ Smith, Fred Van Vleet, T.J. Warren, Andrew Wiggins, Chaz Williams, Joseph Young