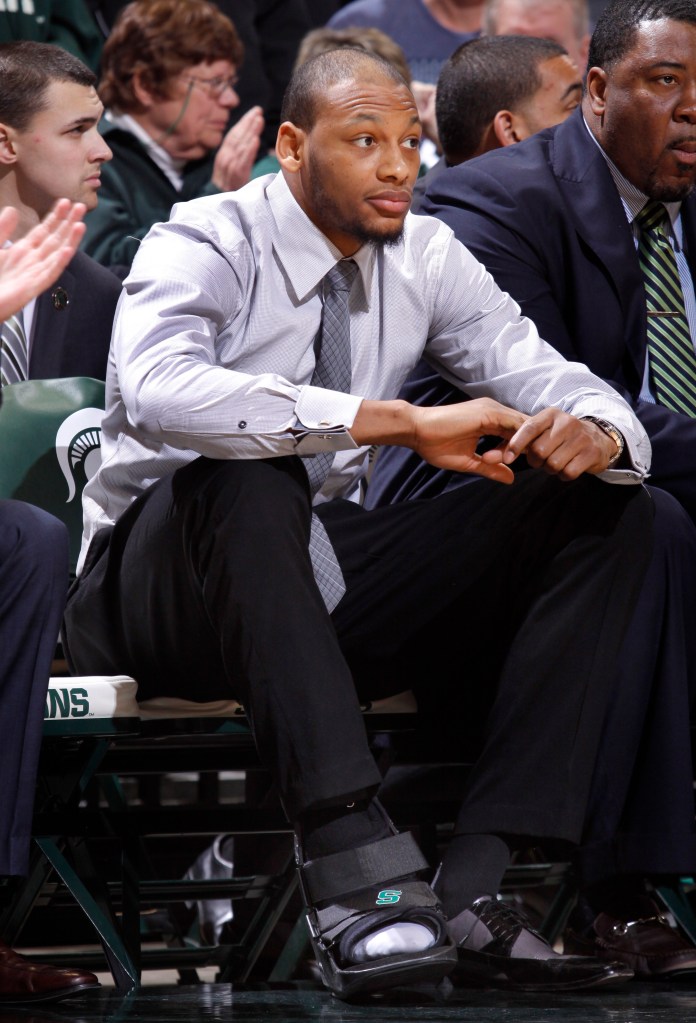 Adreian Payne played like an animal in Michigan State's overtime win over Ohio State last Tuesday, but he was a long way from healthy.
Payne's been dealing with plantar fasciitis all season long, and prior to the game against the Buckeyes, Payne sprained his right foot, the latest in a long line of injuries for Spartan players.
Tom Izzo said on Monday morning that the injury could end up keeping Payne out of the lineup for awhile, "until he is 100%".
"I've got to look at the big picture for him," Izzo said of Payne, a potential lottery pick, "and the big picture for us. … I do not see this lingering all year. Only if I let it, and I'm not gonna let it."
Payne had 18 points in the win over Ohio State, but he sat out Saturday's win over Minnesota. The Spartans play Northwestern and Illinois this week.