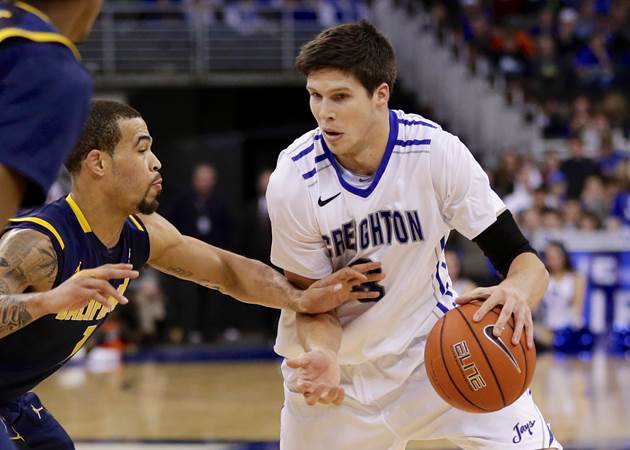 PLAYER OF THE WEEK: Doug McDermott, Creighton
McDermott showed the nation why he is very deserving of being the favorite for the National Player of the Year award as of today. He went for 19 points and four assists with a banged up shoulder in a win at DePaul on Wednesday and followed that up with a scintillating 35 points, seven boards and three assists in a win over Xavier in Omaha on Sunday afternoon.
Making his performance all the more impressive, McDermott did it in a week that Creighton found out that they would be without Grant Gibbs for a month after the senior point guard dislocated his kneecap. He's been the best player in the country this season, and nothing about the way he played this week changes that.
That said, there were a number of terrific performances this week:
They were good, too:
Wayne Selden, Kansas: Selden had a huge week for the Jayhawks, popping off for 24 points in a win at Oklahoma and followed that up with 22 points in blowout win over Kansas State at the Phog. What makes the performance all the more important for the Jayhawks is that they really, really need a go-to scorer on the perimeter. If Andrew Wiggins doesn't want to be that guy, I'm sure Bill Self will be happy settling for Selden.
Markel Brown, Oklahoma State: Brown went for 27 points in a win over Texas and followed that up by hitting the game-winning three as the Pokes avoided an upset at West Virginia. The most important part? Brown had his just three of his last 25 threes prior to the game-winner.
Justin Cobbs, Cal: The Bears moved to 3-0 in the Pac-12 this week thanks to a road sweep of the Oregon schools. Cobbs was the star of the roadtrip, averaging 20.0 points, 10.0 assists and 5.5 boards in the two wins.
Billy Baron, Canisius: Baron, who is playing at his third school right now, has been lighting it up in the MAAC this season. In wins over Rider and Monmouth last week, he averaged 32.0 points, 7.5 boards and 6.5 assists while shooting 9-for-19 from three and 61.3% from the floor. Oh, and he hit the game-winner against the Broncs.
Shaq Goodwin, Memphis: The Tigers got beat-up in the paint by Cincinnati. The Tigers won two games on the road this week, at Louisville and at Temple, and Goodwin was a monster in the paint. He averaged 19.0 points and 9.5 boards, grabbing 10 offensive rebounds in the process.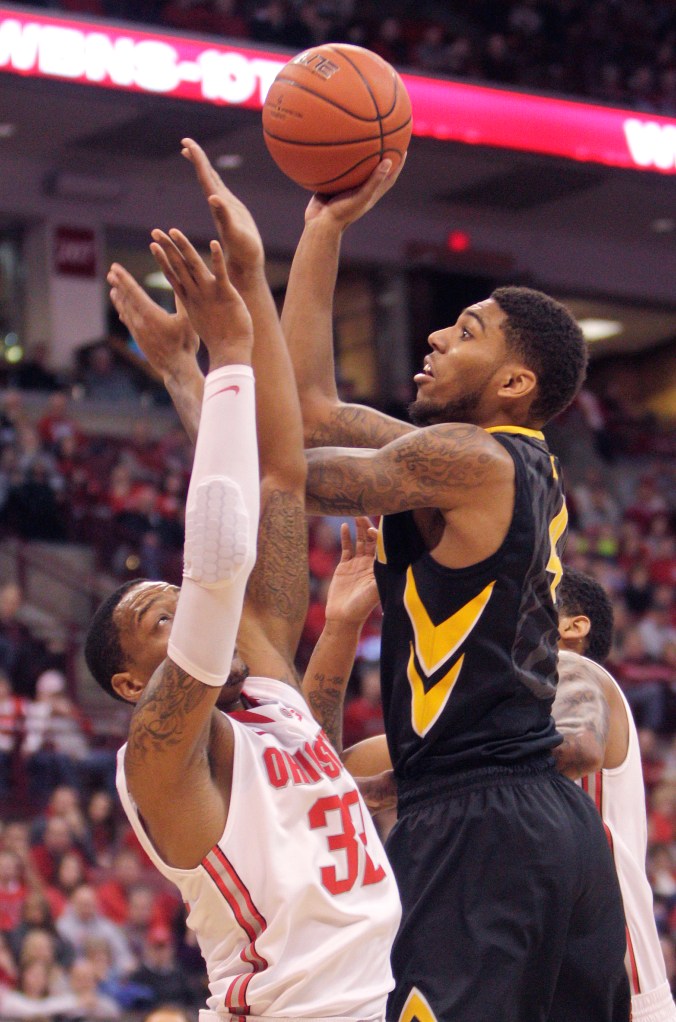 TEAM OF THE WEEK: Iowa Hawkeyes
The Hawkeyes picked up a massive win on Sunday afternoon, going into Columbus and knocked off No. 3 Ohio State in fairly convincing fashion. That came three days after the Hawkeyes beat up on Northwestern on a night where their head coach was suspended for an outburst that got him ejected the previous weekend.
At this point, it's fair to say that Iowa is a legitimate contender for the Big Ten title. Are they better than Michigan State or Wisconsin? At this point, I think I would still say no. But the bottom line is that right now, this team has three losses to teams that, combined, have lost two games. Those losses have come by a combined 12 points. In all three games, Iowa had control at some point in the second half. They won at Ohio State. They almost won at Wisconsin despite their head coach's best efforts to get tossed.
Iowa is deep. They are versatile. They have two of the nation's most underrated players in Roy Devyn Marble and Aaron White. They've proven they can compete, and win, anywhere in the country. This is a dangerous basketball team.
They were good, too:
Saint Louis: The Billikens improved to 15-2 on the season — 6-0 on the road — with wins at Rhode Island and Dayton. It looks like the Atlantic 10 title will end up running through Saint Louis again this season.
Georgia: The Bulldogs have struggled for a long time under Mark Fox, but Georgia went 2-0 in the SEC this week, including a road win over then-No. 21 Missouri. Fox's father passed away last Friday.
Virginia: There aren't many teams that were more disappointing in non-conference play than Virginia, but they are now 3-0 in the ACC. Last week, they whipped up on Wake Forest and N.C. State on the road.
Nevada: Don't look now, but the Wolf Pack are all alone atop the Mountain West right now at 4-0. They won at UNLV and beat Utah State this week.
Washington: The Huskies went 2-0 in the Pac-12 this week, beating Utah and Colorado at home. The Colorado win was aided by the injury to Spencer Dinwiddie, but I'm not sure you'll hear Lorenzo Romar complaining about getting a win.