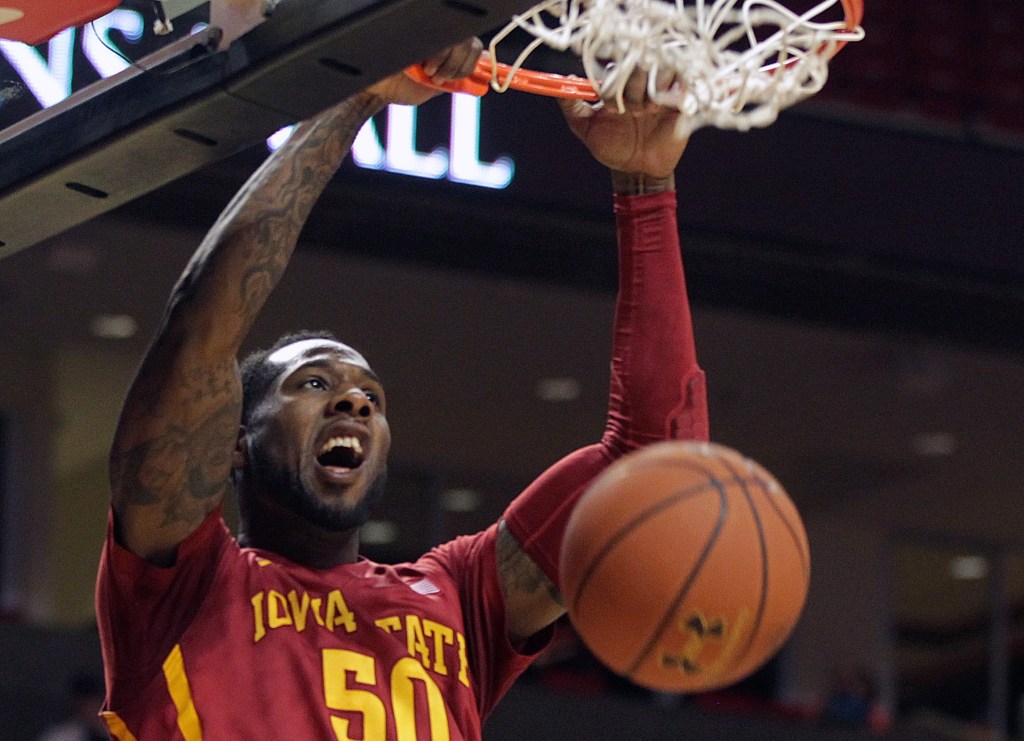 I listed Deandre Kane No. 3 in my Player of the Year Power Rankings earlier today, which turned out to be really convenient timing as Kane put on a show on Tuesday night.
The Iowa State point guard went for 30 points, nine assists, eight boards and five steals while shooting 11-for-18 from the floor as the No. 9 Cyclones put a whipping on No. 7 Baylor in Ames, winning 87-72. It took a while for Fred Hoiberg's boys to find a rhythm offensively, but once they did, Baylor didn't stand a chance.
Iowa State finished the night shooting 54.8% from the floor and 10-for-25 from three. They aren't going to lose many games when they do that, let alone games in Hilton Coliseum.
The win pushed Iowa State to 14-0 on the season and 2-0 in Big 12 play and will likely make them seem all-the-more likely to push Kansas and Oklahoma State in the Big 12 race.
So just how good are the Cyclones?
Honestly, I don't think we know yet.
Look, this is one of the most entertaining teams in the country to watch. They love to get up and down the floor. They jack up threes like few teams in the country are capable of. They are actually defending this season, instead of merely looking at the defensive end of the floor as an inconvenience. Kane is an all-american at this point in the season, and Melvin Ejim, Georges Niang and Dustin Hogue are all all-Big 12 caliber talents.
They're also a nightmare to try and matchup with. Kane is a physical, 6-foot-5 presence at the point guard spot. He can post up and overpower smaller defenders. The three big men on this team — Ejim, Niang, and Hogue — are all atypical forwards. Ejim and Hogue are terrific athletes that can run the floor. Niang is slow and looks like an overweight gym teacher but he is one of the most skilled offensive players in the Big 12. Every player on the Iowa State roster can hit threes.
They spread you out, they let Kane create off the bounce and they trust that they'll find the mismatch or the open three on the perimeter. The beauty of it is its simplicity.
So yeah, I think Iowa State is a good basketball team. I have them ranked in my top 20.
But I'm still not completely convinced that this is really a top ten team for a couple of reasons. ISU shot up in the polls because of wins over Michigan, BYU and Iowa. Well, neither that Michigan win or that BYU win looks nearly as impressive now as it did when it happened, and if we're being completely honest, the Cyclones beat Iowa because the Hawkeyes gave that game away down the stretch.
Smacking around Baylor is a statement, and trust me when I tell you that point is not lost on me. But it's a win that came at Hilton Coliseum, which is one of the best home environments in the country. I'm not sure there are ten tougher places to pick up a win in the country when Iowa State is good, and they're good this year.
Prove it with wins on the road this year, wins that have some more umph that at BYU or at Texas Tech or over Boise State in Hawaii.
ISU's next seven games look like this: at Oklahoma, Kansas, at Texas, Kansas State, at Kansas, Oklahoma, at Oklahoma State.
Let's see how they fare during that stretch. If they're still sitting in the top ten, I'll gladly eat these words.