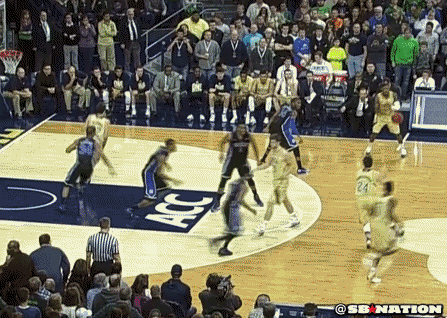 (Via SB Nation)
Yep, that would be Notre Dame guard Pat Connaughton driving down the middle of the lane and dunking all over all-everything forward Jabari Parker.
Notre Dame would go on to beat No. 7 Duke 79-77. Jabari Parker didn't play the final 3:35 despite the game being close, and some were speculating that it was because of his lackadaisical defense.
That looks pretty lackadaisical to me.