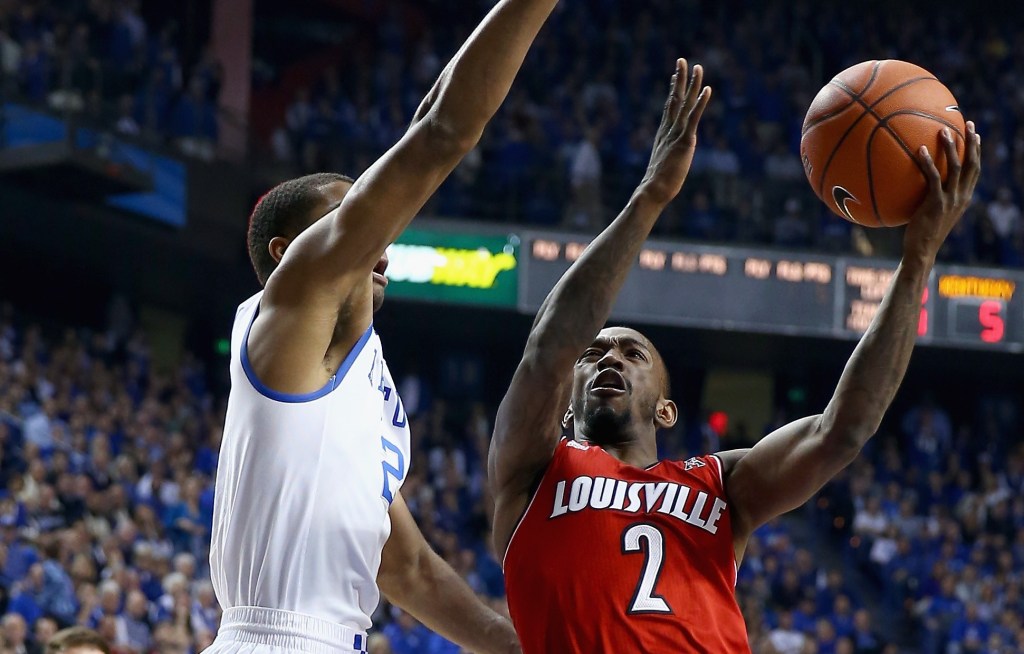 College basketball is now almost two months old. League play will be kicking off in the next week. Let's get you caught up on all you need to know with some of the country's best conferences. 
To read through the rest of our Conference Catchups, click here.
Midseason Player of the Year: Shabazz Napier, UConn
This decision really isn't all that hard. Napier has led the Huskies to an 11-1 record this season. Included in those 11 wins are one possession victories over Boston College, Indiana, Florida and Maryland, three of which Napier's heroics are directly responsible for. His numbers (15.5 points, 6.3 boards and 5.9 assists) would look a lot better if he didn't play as passive as he does in games that UConn has control over.
All-Atlantic 10 First Team:
Shabazz Napier, UConn
Joe Jackson, Memphis
Sean Kilpatrick, Cincinnati
Russ Smith, Louisville
Tashawn Thomas, Houston
Midseason Coach of the Year: Kevin Ollie, UConn
By the end of the year, I think that Josh Pastner will end up being the Coach of the Year in the American, but this far into the season, it's Ollie's honor. We'll get into it more in a bit, but this UConn team is not as good as their record or ranking would indicate. And while much of that credit goes to Napier, Ollie's been terrific this year in his own right.
Favorite: Louisville Cardinals
You can go ahead and write off Louisville with Chane Behanan's suspension if you want, but I'm not going to. The biggest issue plaguing this team wasn't something that Behanan provided. They needed more production from the supporting cast. They needed to have to rely less on Russ Smith and Chris Jones for production. Can this team win the national title? Maybe. I wouldn't call them a favorite anymore. But I certainly wouldn't think that they're anything less than the best team in the AAC.
And three more contenders: 
The knock of Memphis during Josh Pastner's tenure has been their inability to win the big one. They finally got a top 25 win against Oklahoma State this year and impressed in a loss to Florida in the Garden.
The bad news for UConn is that they have a front line that leaves much to be desired in terms of strength and rebounding. The good news? Neither Memphis or Louisville has an overpowering front line.
Are we overlooking Cincinnati? They have some scoring issues, but this group can defend and they have Sean Kilpatrick. And they are playing in a conference that it wide open after the top two. Things could be much worse for Mick Cronin's club.
Most Surprising Team: Memphis Tigers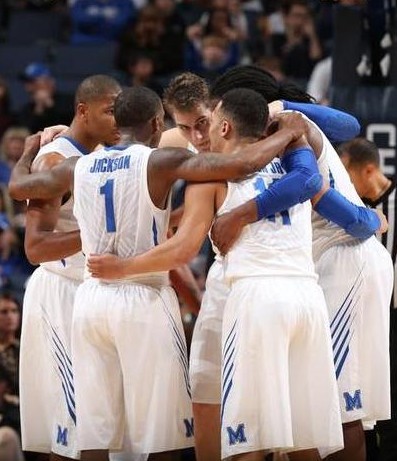 Ok, so it shouldn't actually be a surprise that the Tigers are winning games. They are one of the most talented teams in the conference and were a preseason top 15 team. That said, this is a Memphis team that seemingly perennially disappointed in big games. Well, after getting mollywhopped by Oklahoma State on the road in their second game of the season, the Tigers bounced back to beat Marcus Smart and company in Florida and followed that up by putting together an arguably-more impressive performance in a loss to Florida in New York.
Most Disappointing Team: Temple Owls
We knew Temple was going to have a down year in 2014. They graduated quite a bit of talent, namely Khalif Wyatt, in a year that they made a move to a new, bigger conference. Having said that, this is still Temple and they are still coached by Fran Dunphy. Seeing them lose to the likes of Texas Southern at home will never not be a shock.
Most Important Player (in league play): Luke Hancock, Louisville
The thing that Louisville missed the most this season was a secondary scorer and perimeter shooting. Enter Luke Hancock. That's what he does. Do you need me to queue up a video of the Final Four? Losing Chane Behanan won't help matters, but the Cardinals are going to be just fine if they can get Hancock healthy and playing well.
Who will slide?: UConn Huskies
I love Shabazz Napier as much as anyone possibly can, but there is only so long that UConn can survive on his heroics. Look at what happened when Napier had an off-night against Stanford. Look at what happened when Napier had an slow half at Houston. The bottom-line is that this is a team with a young front line that relies on two unreliable players — Ryan Boatright and Deandre Daniels — as secondary scorers.
Who is the sleeper?: Houston Cougars
It's not really a surprise that Houston is good this season. They have a bunch of talent, headlined by athletic big man Tashawn Thomas. What's surprising is that the Cougars knocked off then-No. 17 UConn despite playing without L.J. Rose and Danuel House. If this team can get healthy, they have the pieces to make some noise in league play.
New Power Rankings
1. Louisville
2. Memphis
3. UConn
4. Cincinnati
5. SMU
6. Houston
7. UCF
8. Temple
9. South Florida
10. Rutgers