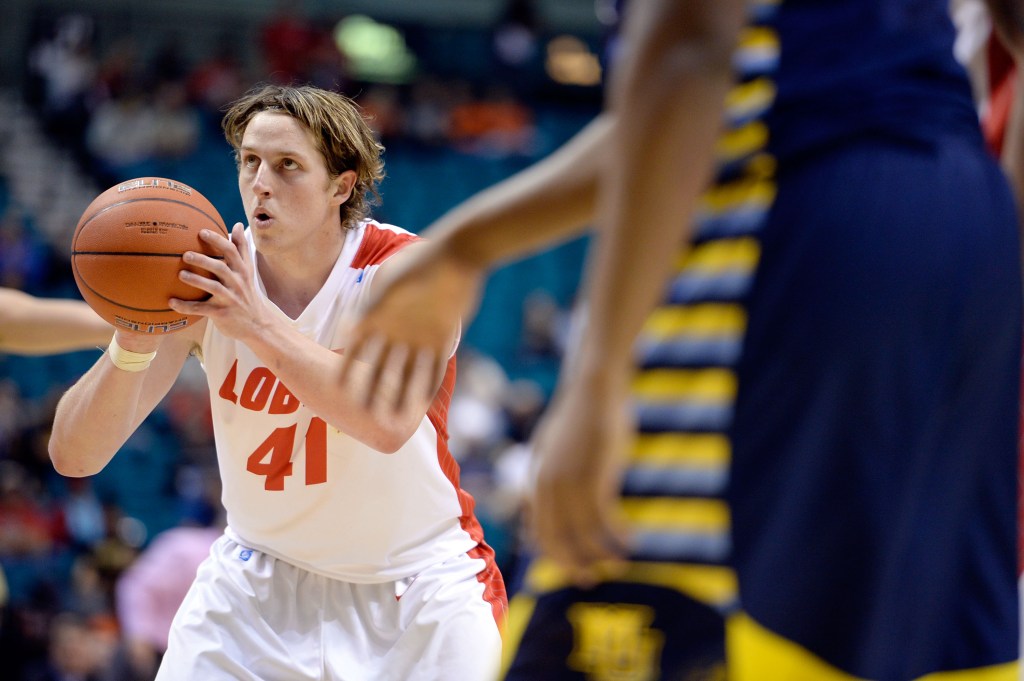 College basketball is now almost two months old. League play will be kicking off in the next week. Let's get you caught up on all you need to know with some of the country's best conferences. 
To read through the rest of our Conference Catchups, click here.
Midseason Player of the Year: Cameron Bairstow, New Mexico
When the season began teammates Kendall Williams and Alex Kirk had the look of Lobos most likely to make a run at the league's Player of the Year award. But at the "halfway" point it's been the third member of New Mexico's "big three" who's stood out. Bairstow is currently ranked in the top ten in both scoring (2nd) and rebounding (9th), and he's third in the Mountain West with a field goal percentage of 54.7%.
First Team All-Mountain West:
Xavier Thames, San Diego State
Deonte Burton, Nevada
Cameron Bairstow, New Mexico
Roscoe Smith, UNLV
Alex Kirk, New Mexico
Midseason Coach of the Year: Steve Fisher, San Diego State
Fisher's Aztecs are off to a 10-1 start, and while the overall strength of schedule has been noted in some circles SDSU does have wins over solid Creighton and Marquette squads thus far. And, their lone defeat came at the hands of an Arizona team that now sits atop the national polls. Xavier Thames and Winston Shepard III have led the way offensively with J.J. O'Brien and Josh Davis contributing in the front court, and as those youngsters mature this will be a tough team in Mountain West play.
Favorite: New Mexico Lobos
Sticking with the preseason favorites despite San Diego State's start, with their senior trio being one reason why. But of note in New Mexico's last two games has been the play of freshman Cullen Neal, who averaged 21.0 ppg and shot 13-for-22 from the field in wins over Marquette and Grand Canyon. With Hugh Greenwood due back for the team's conference opener and Deshawn Delaney playing better basketball of late, New Mexico is well-positioned entering Mountain West play.
And three more contenders: 
San Diego State will certainly be a team to be reckoned with, and their ability to defend is a big reason why. According to kenpom.com the Aztecs rank 13th nationally in adjusted defensive efficiency, and they limit teams to 38.2% shooting inside of the arc.
With Anthony Drmic and Derrick Marks leading a roster of capable scorers, Boise State will be a contender in the Mountain West. But if they're to win the league the Broncos will need to get even stronger on the defensive end, as they rank 9th in the league in field goal percentage defense.
It didn't look good early but UNLV's taken advantage of its recent schedule and looks to be an improved group heading into conference play. With Khem Birch and Roscoe Smith inside this is a very difficult team to score on, and if they can become more efficient offensively look out.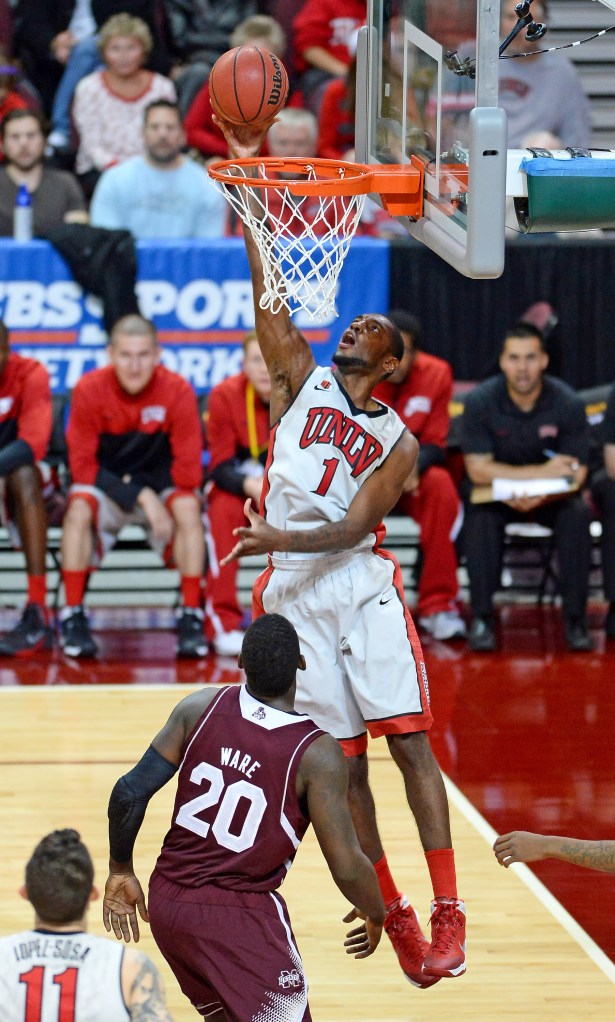 Most Surprising Team: Colorado State
Not sure how many people were ruling out Larry Eustachy's team before the season began, but the fact of the matter is that the Rams lost a lot of production from last season's NCAA tournament team. But there they sit at 9-4, with the tandem of J.J. Avila and Daniel Bejarano leading the way. They'll need to get better defensively in conference play, but all things considered this has been a good start for CSU.
Most Disappointing Team: UNLV
This pick is a product of their early struggles, but to be fair to this group loaded with newcomers you also have to look at who their losses came against. UCSB, for as disappointing as UNLV's play in that game was, will contend in the Big West, Arizona State and Illinois have both proven to be solid teams and Arizona is…well, Arizona. The issue early for Dave Rice's team was their lack of cohesion on the offensive end, but in the last five games the Runnin' Rebels have made strides. Don't expect them to be in this spot come March.
Most Important Player (in league play): Josh Davis, San Diego State
Davis has been productive on the glass for the Aztecs, as he ranks second in the conference in rebounding (10.2 rpg). But from a scoring standpoint it feels like he's capable of doing more, especially when considering the fact that he averaged 17.6 points per game at Tulane last season. If he can move towards that level of production on the blocks, San Diego State becomes a tougher team to defend in the half court.
Who will slide?: Colorado State
Larry Eustachy's Rams are off to a 9-4 start, with the forward tandem of J.J. Avila and Daniel Bejarano doing a lot of the heavy lifting (guard Jon Octeus has also played well). But this is a team that lost an awful lot of production from last year's NCAA tournament team, and that could be an issue against some of the Mountain West's premier teams. And they open up league play with San Diego State (home) and New Mexico (road), which makes for a difficult start.
Who is the sleeper?: Utah State
The loss of Jarred Shaw certainly doesn't help matters, as he was the team's leading scorer and rebounder prior to his suspension. But in Preston Medlin and Spencer Butterfield the Aggies have two players more than capable of producing offensively, and Kyle Davis has picked up the slack on the boards. Add in head coach Stew Morrill and the fact that he hasn't failed to win at least 20 games since his first season in Logan and you've got your sleeper.
New Power Rankings
1. San Diego State
2. New Mexico
3. Boise State
4. UNLV
5. Utah State
6. Wyoming
7. Fresno State
8. Colorado State
9. Nevada
10. San Jose State
11. Air Force