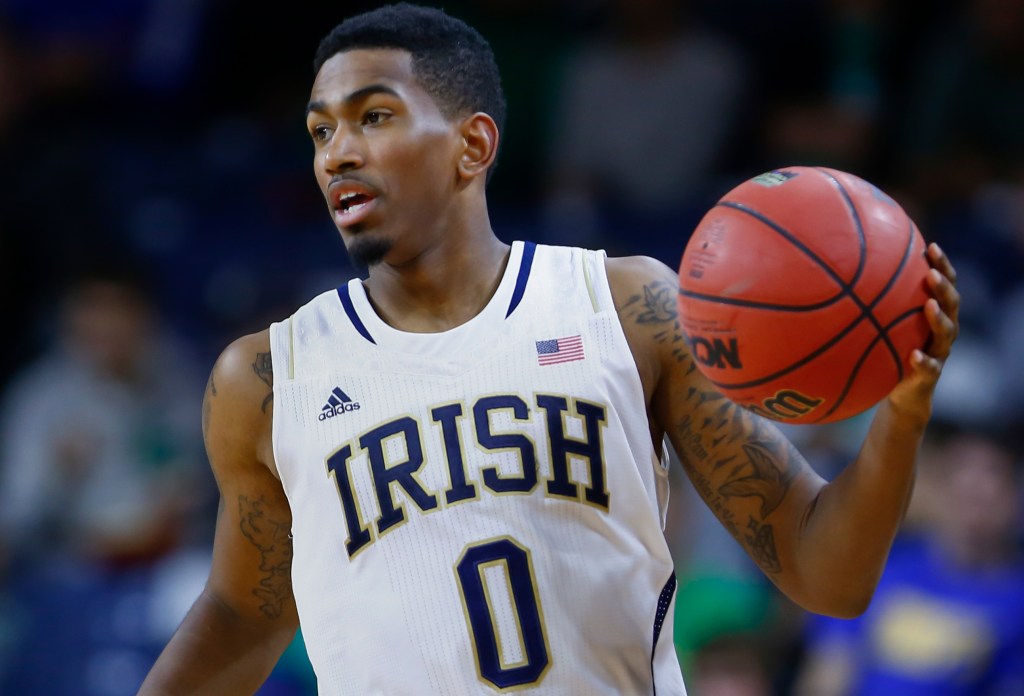 PLAYER OF THE WEEK: Eric Atkins, Notre Dame
For Notre Dame, the last week as been about as rough as a week can be on a college basketball team. Let's start with the obvious: leading scorer Jerian Grant, a redshirt senior that had been in the program for four years, left school for the second semester after dealing with an academic issue. That came a day after the Irish collapsed against No. 3 Ohio State, blowing an eight point lead in 51 seconds and missing out on a chance to land a marquee victory that would have helped nullify home losses to Indiana State and North Dakota State.
In their first game since their season changed, the Irish came out flat, missing 12 of their first 14 shots and digging themselves a big first half hole against a better-than-you-think Canisius team looking to land a big road win of their own. That's when Eric Atkins took over, popping off for a career-high 30 points and leading the Irish to an overtime win that they simply had to get for their confidence and to protect a chance at earning themselves an at-large bid. I don't think that it's a stretch to say that a loss would have been a crushing blow for the Irish. But a win, especially a win where their senior point guard went into takeover mode, is a step in the right direction.
They were good, too:
Tyler Ennis, Syracuse: Ennis finished with 20 points, a pair of assists and, once again, without a turnover as the Orange overcame a 25-7 deficit in a 16 point win against then-undefeated Villanova.
Deandre Kane, Iowa State: Kane averaged 17.0 points, 7.7 boards and 5.0 assists in their Diamond Head Classic title. More importantly, Kane, who entered the title game against Boise State 5-for-20 from three on the season, went 4-for-6 from beyond the arc.
Antoine Mason, Niagara: The nation's leading scorer had a season-high 39 points in a 68-65 win over Brown.
Matt Stainbrook, Xavier: Stainbrook had 21 points and 10 boards in a win over Wake Forest in the Skip Prosser Classic. That came after going for 17 points and six boards in a win at Alabama.
TEAM OF THE WEEK: Kentucky Wildcats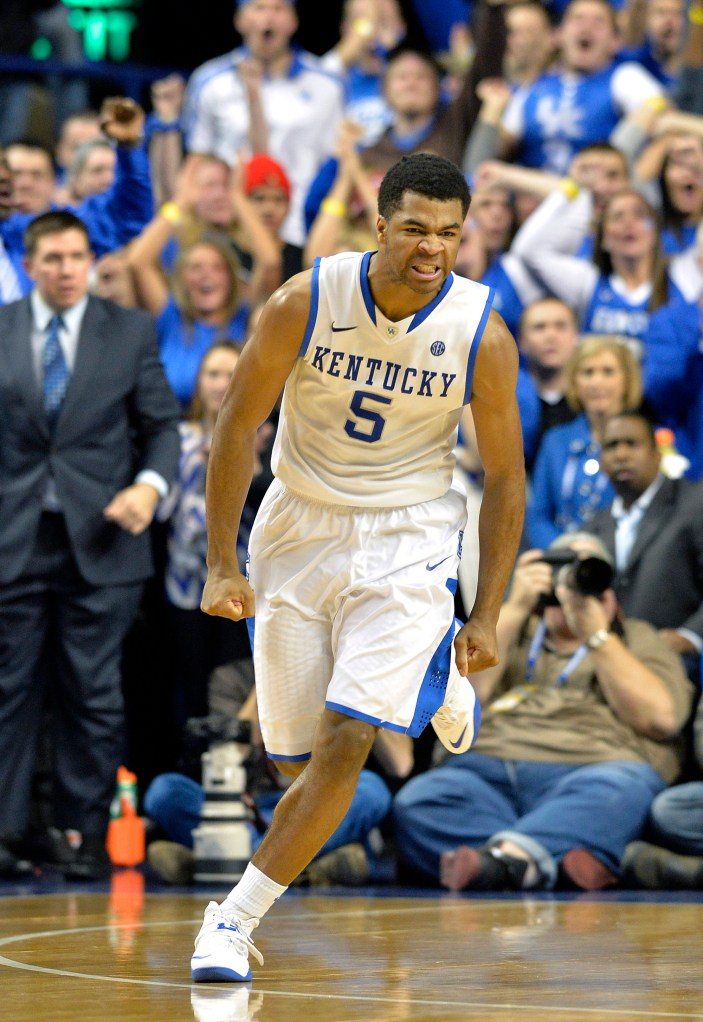 What is there to say about this Kentucky team that hasn't already been said in the two days since they knocked off then-No. 6 Louisville in Rupp Arena, 73-66? Julius Randle was as dominant as could be in the first half, but when he went out with cramps in the second half, the Wildcats continued to control the game. The Harrison twins — specifically Andrew, the point guard — were terrific down the stretch. Alex Poythress made some of the hustle plays that Big Blue Nation has been waiting for him to make for a season and a half. And, most importantly, the Wildcats put together arguably the best 40 minutes of defense that they have put together this season.
Kentucky needed this. I don't subscribe to the idea that there is no such thing as a must-win game in December, because this was a must-win game for the Wildcats. It has nothing to do with their resume or their NCAA tournament chances, rather they had to get this game because the pressure and scrutiny that they would have faced otherwise would have been overpowering. They needed tangible evidence that this wasn't going to be a repeat of 2012-2013. They needed proof that they are getting better, getting closer to the national title contender that we all believed they wold be back in October. They got it.
They were good, too:
Iowa State: The Cyclones continue to roll along without a blemish on their record. This week, they went out to Hawaii and won the Diamond Head Classic.
Missouri: The Tiger's big three of Jordan Clarkson, Jabari Brown and Earnest Ross will be tough for opponents to matchup with all season long. On Saturday, they went into Raleigh and knocked off N.C. State in come-from-behind victory.
South Carolina: Frank Martin's group got off to an ugly start this season, but a 3-1 week that included two wins over Akron and a win over St. Mary's is a step in the right direction.
Syracuse: The Orange came from 18 point down to beat then-undefeated Villanova by 16. That's quite a turnaround.