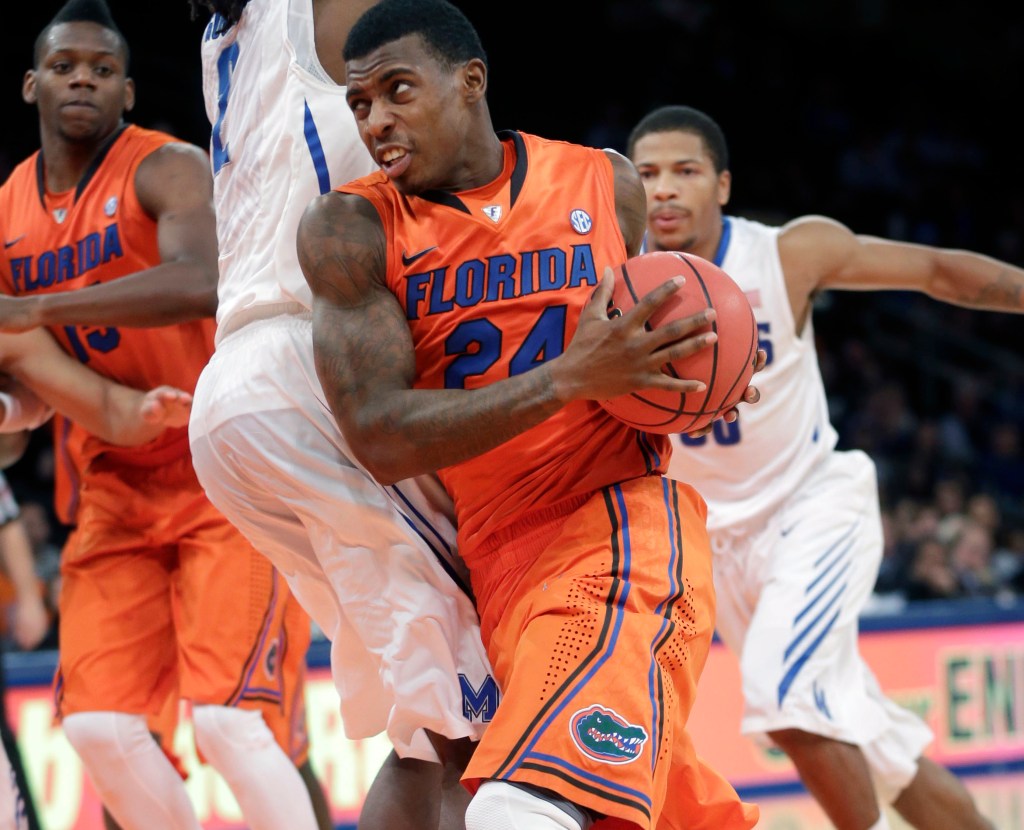 PLAYER OF THE WEEK: Casey Prather, Florida
Has there been a more surprising breakout player than Casey Prather this season? The Florida senior went from being a bit player as a freshman and a sophomore to embracing a role as a defensive stopper off the bench as a junior. But this season, with Florida dealing with what felt like two-thirds of their roster missing time due to injuries or suspensions, Prather stepped up.
He's averaging 18.5 points this season, with the highlight of the year being the 22 points that he scored in Florida's win over Memphis in the Jimmy V Classic. I won't get too far into how he developed into a star — I did that in the 900 word column I filed from the Garden that night — but I think it's safe to say that those injuries and suspensions were the best thing that could have happened to both Prather and the Gators. Without them, I don't think he's the player that he is today.
They were good, too:
Tracy Abrams, Illinois: Abrams scored 22 points and had the game-winning bucket in a 65-64 win over Missouri in the Braggin' Rights game.
Jason Calliste, Oregon: Calliste went for 31 points as Oregon knocked off BYU in overtime in Eugene. He also popped off for 14 points in a win over UC-Irvine.
Melvin Johnson, VCU: Johnson had 27 points and his eight threes in VCU's blowout win over Virginia Tech. That's huge. The Rams desperately need a knockdown three-point shooter.
Aaric Murray, Texas Southern: Murray currently holds the nationwide season-high for points in a game after lighting up Temple for 48 points in a win in Philly.
Adreian Payne, Michigan State: Payne put together one of the most dominating performances of the season on Saturday afternoon in Austin, dropping 33 points on 10-13 shooting.
T.J. Warren, N.C. State: Warren led the Wolfpack to back-to-back wins at Tennessee and over East Carolina by scoring a combined 53 points.
TEAM OF THE WEEK: Oregon Ducks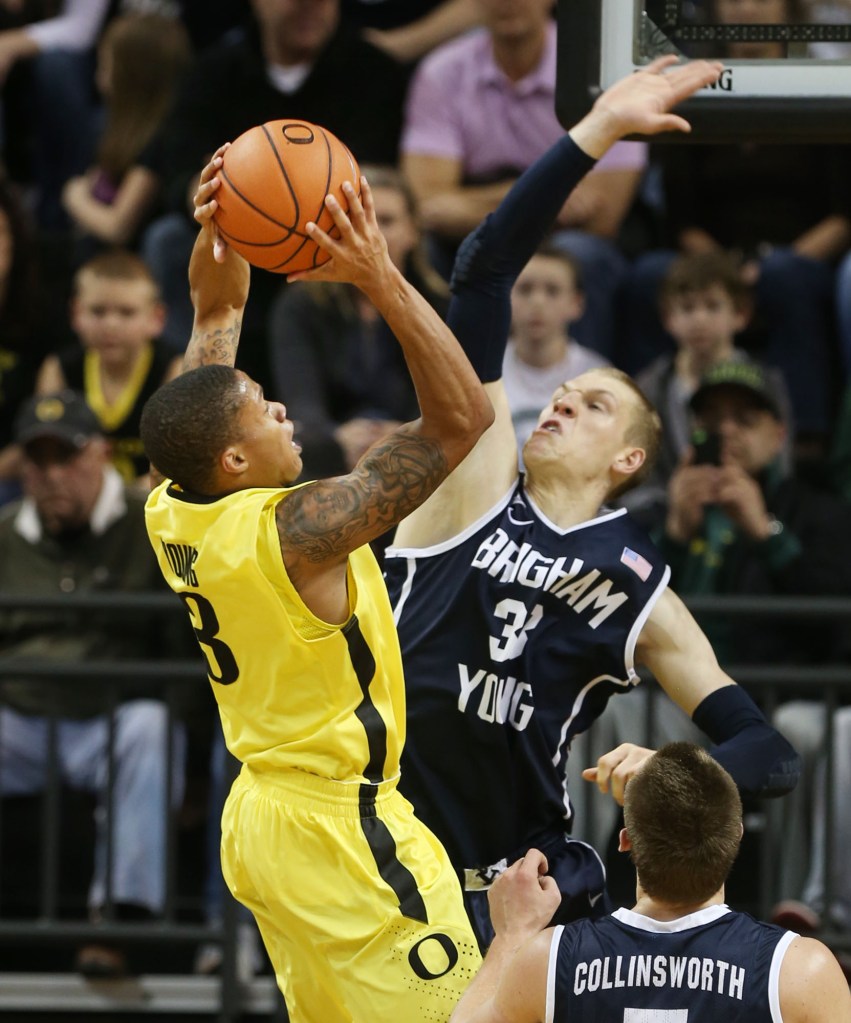 Dana Altman's club picked up a pair of wins this week, knocking off BYU at home in an overtime thriller while also blowing out UC-Irvine. That wasn't the big news of the week in Eugene, however. The big news is that both Dominic Artis and Ben Carter, both expected starters entering the season, are back in the lineup for the Ducks after missing the first nine games of the season.
Here's the best news of all: the Ducks don't necessarily need Artis or Carter. They combined to play just 17 scoreless minutes in the win over BYU. Johnathon Loyd has been flat-out terrific this season, and the combination of Richard Amardi and Elgin Cook has been more than enough in the paint. There is a reason the Ducks are still undefeated, and if they can figure out a way to keep everyone happy with their minutes — and iron out some rotation kinks — I think it's safe to say that the Ducks are Arizona's biggest challenger in the Pac-12.
They were good, too:
Auburn: How about them Tigers? Beating Clemson and Boston College isn't exactly program-changing, but it does mean that a potential bottom-feeder in the SEC isn't losing to bottom-feeders from other conferences.
Boston U.: The Patriot League favorites went into College Park and knocked off Maryland, 83-77. D.J. Irving gave Mark Turgeon's club 25.
Cincinnati: The Bearcats knocked off Pitt in NYC at the Jimmy V Classic, earning themselves a win they really needed.
Florida State: The Seminoles picked up two big wins over the weekend, blowing out Charlotte before picking up an ugly win over UMass.
Kansas State: The Wildcats picked up a much-needed win over No. 21 Gonzaga on Saturday at home. Marcus Foster is one of the best freshmen in the country that no one is talking about.