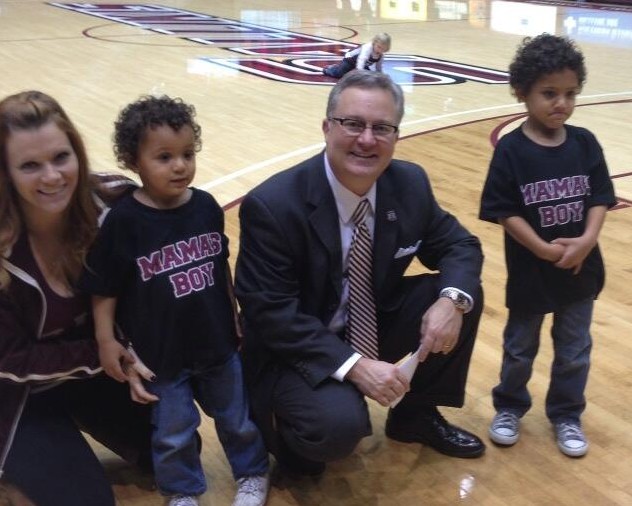 Southern Illinois coach Barry Hinson became the most famous coach in the country for a day after going on a memorable rant during his postgame press conference.
Among the notable quotes from Hinson's three-minute long venting session was that he called his players Mama's Boys.
It's since been memorialized in a t-shirt, as modeled adorably above by two youngsters that are, apparently, SIU fans.