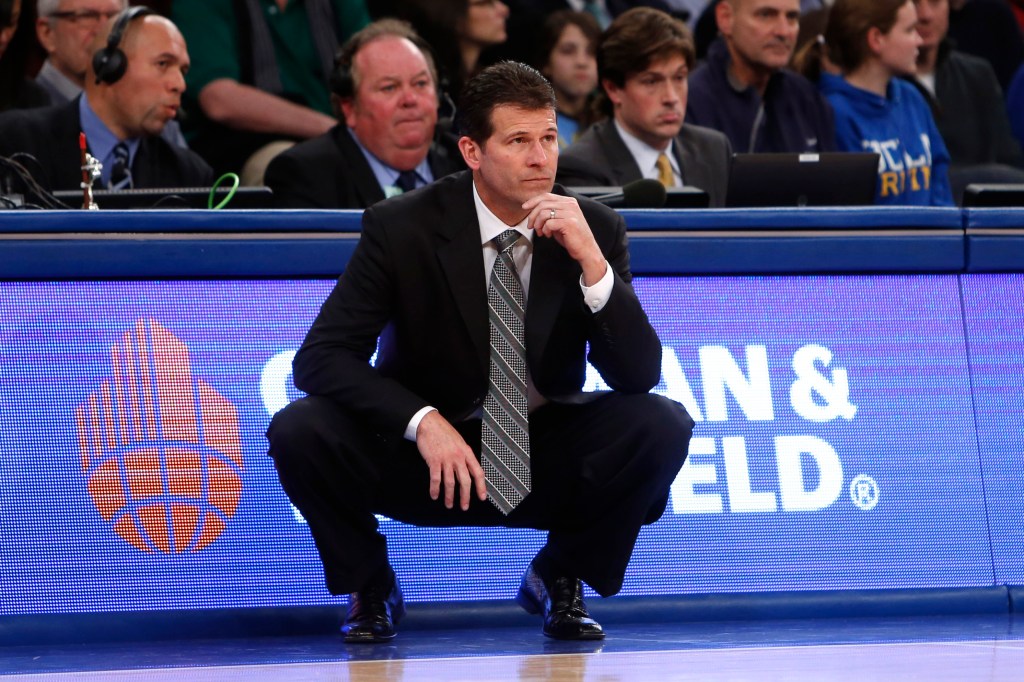 NEW YORK — UCLA will be worth the watch every time they take the floor this season.
That's just what happens when you have as much talent as the Bruins do.
Kyle Anderson and Jordan Adams are both going to find themselves in the conversation for being all-americans and first round draft picks by the time the season ends. Whether they will be or not is something that will be determined by how they play and develop, both individually and within the team, over the course of the next four months. But at this point, it's obvious that their names will be thrown into the mix. That's just what happens when oneguy averaging more than 20 points and another guy approaches a triple-double on a nightly basis.
And here's the craziest part: neither Anderson and Adams is the most talented player on the UCLA roster. That title would belong to Zach LaVine, an uber-athletic freshmen that entered Thursday night averaging 13.8 points and shooting 46.5% from three.
Throw the Wear twins, Bryce Alford and Norman Powell into the mix, and this is a group that will run the floor and score a lot of points this season.
Like I said, they'll be worth the watch every time they take the floor.
But that doesn't mean that they are going to be able to beat a lot of good teams.
The bottom line is this: The Bruins are a team that has to be able to score in transition to be able to win. They need games to be a track meet to be able to compete, and good teams will be able to slow them down.
The saying goes, it's easier to slow a game down than it is to speed a game up, and there's a reason that saying exists. Generally speaking, good basketball teams can do two things well: execute in the half court and defend. The two most effective ways at slowing the pace of a game down? Scoring, which forces teams to take the ball out of bounds instead of running off of a rebound or a turnover, and playing stout defense.
And at this point, when that happens to the Bruins, they struggle. Missouri did it two weeks ago, which is why UCLA was dominated in the second half by the Tigers, and Duke did it on Thursday.
"When pace is taken away, when transition games are taken away by good defensive teams, you've got to execute in the half court," head coach Steve Alford said. "We've got to do a better job with that."
To their credit, this is a young team, one that has a lot of guys learning new roles. Anderson just played his 11th game as a point guard. Tony Parker played less than five minutes per game last season. LaVine is a freshman, as is Alford. Adams is a sophomore coming off of a broken foot. Even Powell is playing more significant minutes than he ever has.
This team will get better with time.
But right now, they aren't a top 25 team. They are probably a borderline NCAA tournament team considering the only two good teams they've played they lost to. UCLA has work to do in Pac-12 play, and they have work to do in practice before they get there.
The Bruins are probably never going to be a good defensive team, which is why Alford is playing more zone than he's ever played as a coach. That means they need to learn to be able to execute in the half court, and that's not always an easy thing to do.
"Are we ready for games like this?" Alford said. "I hope we are, but I hope we're more prepared as we get closer to the end of the season. Games like this help us. "