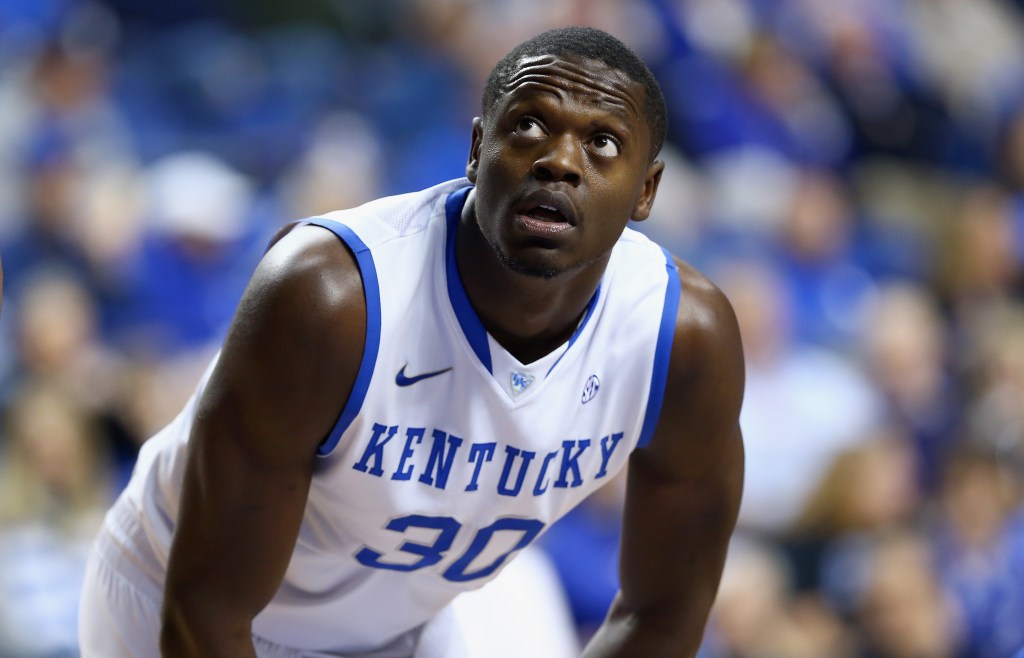 I wrote a column last night on No. 11 Kentucky and their 82-77 loss to No. 18 North Carolina.
But I wasn't in Chapel Hill.
Gary Parrish of CBSSports.com was.
He wrote a column too, and it included this passage, which I found particularly interesting:
It was interesting to watch in person because the TV cameras couldn't have possibly captured the extent to which Calipari was bothered by his players breaking down individually and collectively against UNC. I watched guys check-in and out without touching hands, which isn't a big deal except for that it rarely happens with close teams. I saw Julius Randle roll his eyes at his guards — specifically Andrew and Aaron Harrison — whenever they failed to even think about getting him the ball on the block. I witnessed Calipari reduced to yelling at players to huddle after a foul when most players these days simply huddle on their own.
The point has been made over and over again. If the last two seasons have proven anything to us, it's that we certainly did not appreciate what we were watching as Anthony Davis and Michael Kidd-Gilchrist rolled through everyone en route to the 2012 national title.
Those two were special.
That team was special.
But the reason why is more than the simple fact that Davis was the National Player of the Year and the No. 1 pick in the draft and Kidd-Gilchrist was an All-American and the No. 2 pick in the draft.
The truth is that Davis and Kidd-Gilchrist were role players on that team. Say what you will about points and rebounds and whatever, Davis was a guy that anchored a top ten defense and was a finisher around the rim. Kidd-Gilchrist was the epitome of a glue-guy. He defended. He rebounded. He set screens, he dove on the floor and, from people I've talked to, he was much more of a leader in that locker room than he got credit for.
They got their points because they were just that talented and that good in their roles, but they weren't go-to guys on that team. They didn't need the ball in their hands to have a huge impact on a game. They bought into what John Calipari was selling. They, quite literally, did whatever the team needed them to do to win.
And since Kentucky also just so happened to have four other NBA draft picks on that roster, they were dominant.
This year's Kentucky team may have more talent from top-to-bottom, but they don't have that superstar that's willing to play a role. Willie Cauley-Stein plays a role, but that's because he can't do anything beyond block a shot, get a rebound and run the floor. He's not a pick-and-pop big man and you're not running plays to get him the ball with his back to the basket.
To be frank, in my opinion, the guy that's going to have to make the sacrifice is Julius Randle simply because he's the only other starter that can do more than score. Can you see either of the Harrisons putting their body on the line to get a loose ball? Can you see James Young setting a back-screen on Patric Young to get Cauley-Stein a lane to the rim?
Because I sure can't.
And while there isn't a quick fix to Kentucky's problems this season, finding a guy to lead by example wouldn't be a bad place to start turning things around.
I just don't know if they have the pieces they need to do it.