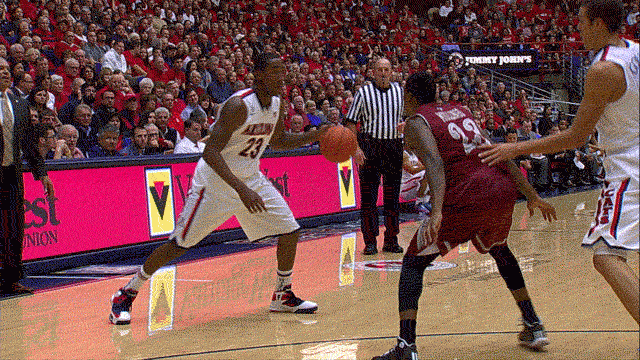 Rondae Hollis-Jefferson threw down this nastiness on New Mexico State on Wednesday night.
Hollis-Jefferson is starting to emerge as one of the best players on this Arizona team. He's versatile, he's aggressive, he plays hard and he defends. He's an athletic, ego-free baller, which is exactly the kind of piece that championship team have.
He's not as good as Michael Kidd-Gilchrist was at Kentucky, but he will play that same kind of role for Arizona this year.
Folks, THIS is getting #POSTERIZED: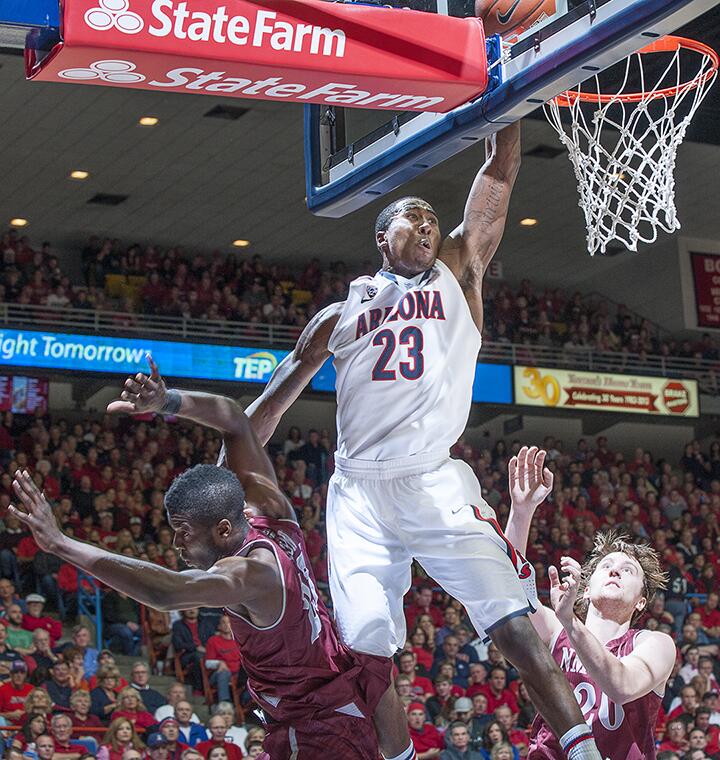 Here are a couple more angles of that dunk (apologies for the crummy video):
The Wildcats beat NMSU, if anyone actually cares.