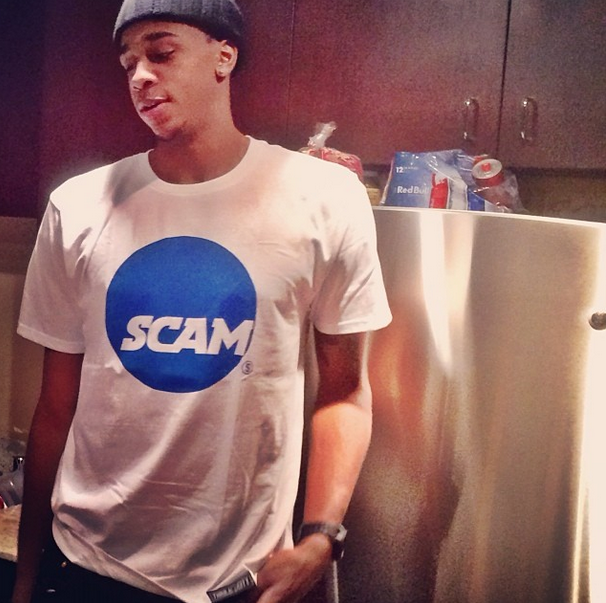 John Henson does not appear to be a fan of the NCAA.
He's in the NBA now, making millions as a member of the Milwaukee Bucks, which makes it seem like a strange time to lash out like this until you consider the plight of his former teammates, P.J. Hairston and Leslie McDonald.
North Carolina's two wings are still waiting to hear word from the NCAA about what their punishment will be for offseason transgressions. Hairston was twice found to be driving new luxury cars that were rented for him by a convicted felon. The NCAA hasn't been clear on what the issue is for McDonald, but there was a customized mouthguard company that was using McDonald on its website as recently as this summer.
Henson has voiced his displeasure over the situation already on social media:
Love how the NCAA picks and chooses which cases to drag their feet on … #TERRIBLE

— John Henson (@_John_Henson_) November 21, 2013
…NCAA dangles kids collegiate careers over their heads with no sense of urgency .. #ItsGottaStop

— John Henson (@_John_Henson_) November 21, 2013