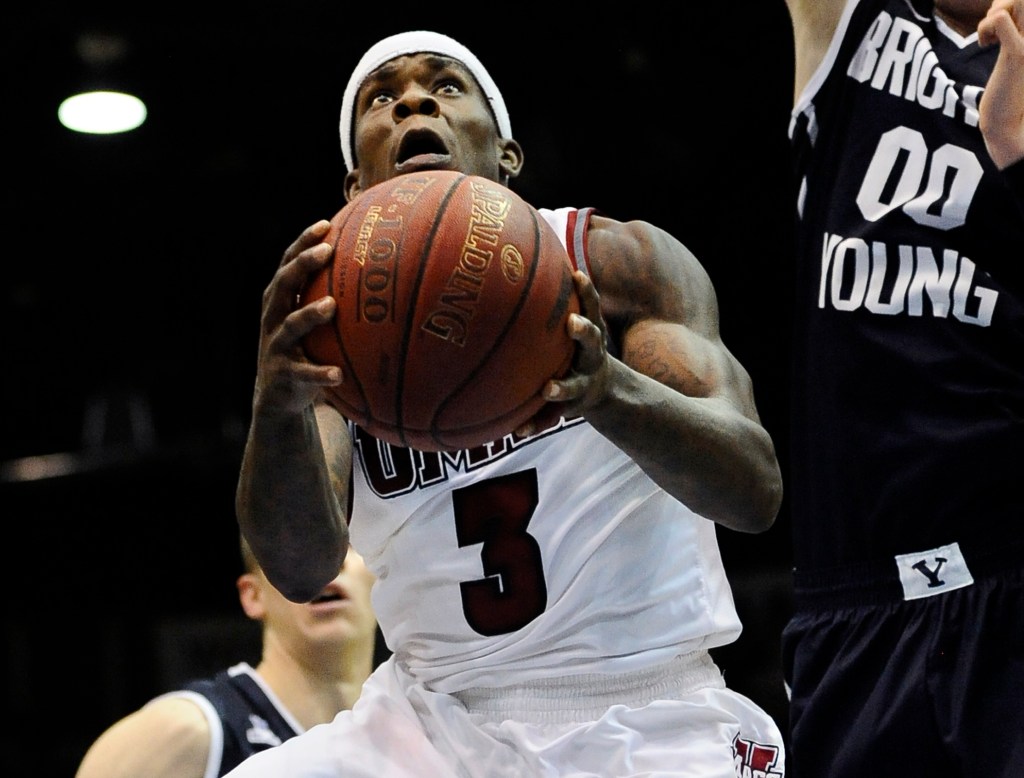 PLAYER OF THE WEEK: Chaz Williams, UMass
UMass has been one of the nation's most impressive teams this season, and the reason has been the emergence of guys like Raphiael Putney, Cady Lalanne and Sampson Carter. As good as those three have played, the MVP of this UMass team has been dynamic point guard Chaz Williams, a 5-foot-9 dynamo that ended the season's first month averaging 17.5 points and 7.6 assists while shooting 43.6% from three and operating as the engine that drives the Minutemen's high-octane offense.
Never was that on display more than it was on Saturday, as Williams went for 32 points and 15 assists — while committing just a single turnover and shooting 9-for-14 from the floor and 5-for-7 from three — in a 105-96 win over BYU. Williams' 15 assists led directly to 35 points, meaning that Williams was responsible for 67 points in 34 minutes. There's a chance that the Minutemen could end up being the best team in the A-10 this season, and while it's ridiculous to expect Williams to play like he did on Saturday all season long, the fact that he's able to produce like that on a given night should help Derek Kellogg sleep easy at night.
They were good, too:
Cameron Bairstow, New Mexico: Alex Kirk gets all the attention, but Bairstow has been fantastic this season. He averaged 22.0 points and 11.5 boards in wins at New Mexico State against Cincinnati.
Jordan Clarkson, Missouri: Clarkson led the Tigers to a 2-0 week in their first full week with Frank Haith running the show again. He averaged 23.5 points and 5.0 assists in wins over West Virginia and UCLA.
Maurice Creek, George Washington: Creek had 25 points and hit the game-winner against Maryland on Sunday to help the Colonials move to 8-1 this year.
Jonathon Loyd, Oregon: The Ducks played just one game this week, but Loyd had 23 points and 15 assists as Oregon won at Ole Miss in that one game. He's been terrific this season, and Dominic Artis will have a fight for that starting spot on his hands.
Shabazz Napier, UConn: It seems like a long time ago now, but Napier hit the game-winner for UConn against Florida on Monday. He had 26 points on the night.
LaQuinton Ross, Ohio State: The Buckeyes need Ross to be a 15-17 ppg scorer this season. He averaged 21.5 points in two games this week.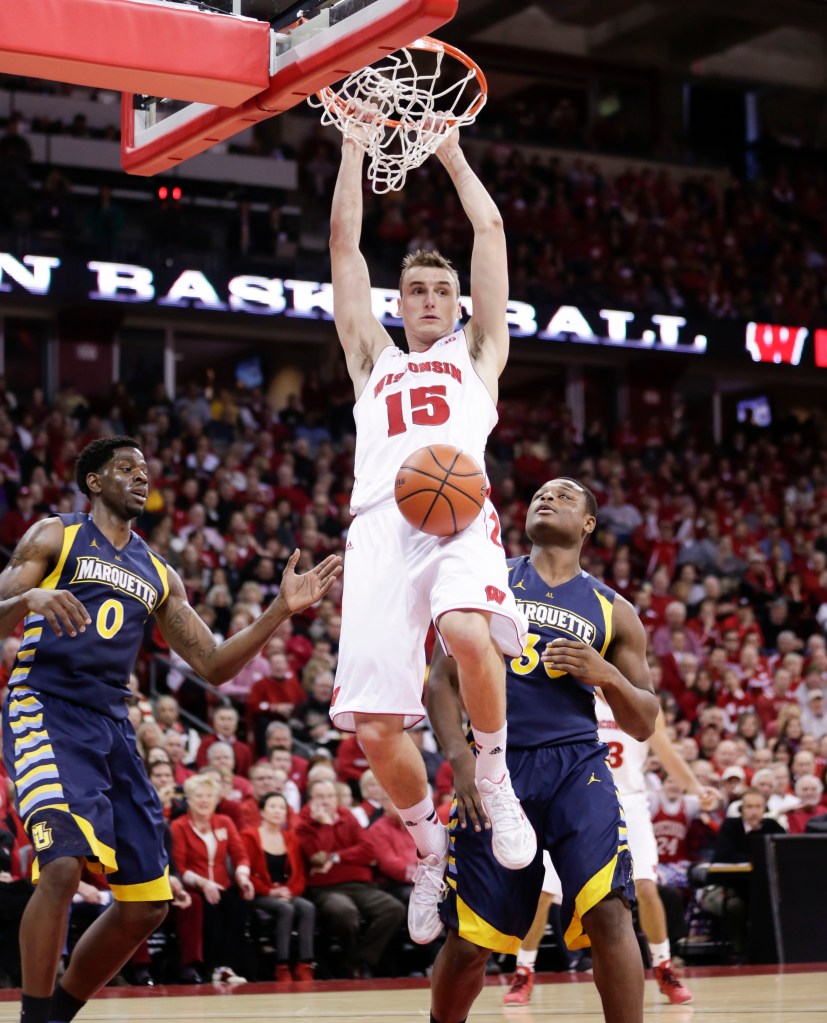 TEAM OF THE WEEK: Wisconsin Badgers
It's time to start taking the Badgers seriously this season. That's not to say that, from a national perspective, we aren't. They're a top ten team that will get heavy consideration for the top five this week. We have them No. 3. What I mean is that we should start talking about whether or not these Badgers are the best team in the Big Ten. Seriously. Michigan State is all kinds of beat up right now. Ohio State has issues offensively with LaQuinton Ross doing standard, inconsistent LaQuinton Ross things. Michigan looks lost without Trey Burke. Indiana desperately needs to find some of those Hoosier-state shooters. Iowa is good but not on the same level.
And here comes Wisconsin, rolling along and ripping off what is arguably the best resume in the country at this point. St. John's, Florida, at Green Bay, St. Louis, and this week, at Virginia and against Marquette. Even wins over Oral Roberts, North Dakota and West Virginia are more impressive than you probably think. The story line of the Badgers becoming this uptempo team are inaccurate. They're more opportunistic in transition this season — 8.7% of their possessions are coming via the fast break this year as opposed to 6.4% last season — but they still are 314th in tempo and 349th in average time per possession. What makes them good? Well, their three guards are all typical Wisconsin guards — smart, good shooters, don't turn the ball over — and Sam Dekker's an atypical Wisconsin star in that he's the kind of talent that could thrive anywhere in the country.
Bo Ryan's boys are legit this year, even if KenPom is "down" on them. Take notice.
They were good, too:
Baylor: Baylor's win over Colorado is looking more impressive by the day. The Bears also happened to beat some team from Kentucky on Friday as well.
Colorado: The Buffaloes beat their in-state rival Colorado State and followed that up with a buzzer-beating win over Kansas.
Missouri: Wins over West Virginia and UCLA are impressive, but both came at home. Love the Tiger's perimeter, but still am not sold on them. Getting closer, though.
North Carolina: The Tar Heels went into East Lansing and knocked off then-No. 1 Michigan State. That's impressive.
Syracuse: Their second half dominance in a 69-52 win over Indiana was something impressive. The back court of Trevor Cooney and Tyler Ennis has been sensational.
Texas: The Longhorns beat Vanderbilt and Temple this week. Not overly impressive, but UT now sits at 8-1. Hadn't we all written this group off this year?