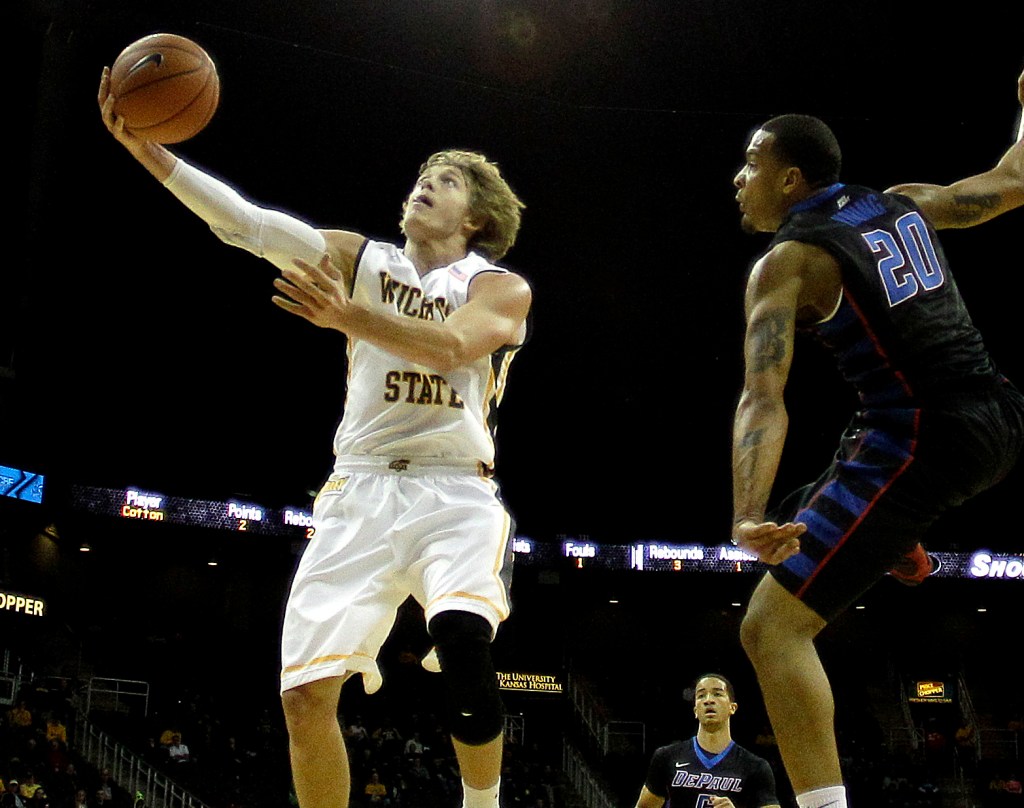 Prior to the season, every pundit for every outlet across the country will put together his or her list of players with the potential to have a breakout season.
Which freshmen will have big sophomore seasons? Which seniors will finally get the chance to step into a starring role? What transfers spent their redshirt year transforming their body and perfecting their weaknesses? 
Sometimes, we're spot on. Other times, we completely whiff. One month into the season, here is a look at this year's Breakout Stars:
TOP 20 MOST IMPROVED PLAYERS
J.J. Avila, Colorado State: Avila, a transfer from Navy, has been the biggest reason that the Rams haven't dropped off much this season. He's averaging 19.5 points and 6.3 boards. Jon Octeus and Daniel Bejarano also could be listed here.
Cameron Bairstow, New Mexico: A solid role player for three years, Bairstow has turned into one of the nation's best big men. He's averaging 19.8 points, 7.1 boards and 2.8 assists.
Ron Baker, Wichita State: Ron Baker was a key role player for the Shockers last season. He's turned into arguably their best player this year, a 6-foot-4 combo-guard averaging 15.3 points, 4.6 boards and 3.6 assists. Scouts that go to watch Cleanthony Early leave raving about Baker.
Cameron Clark and Buddy Hield, Oklahoma: Many predicted Buddy Hield to develop into a star this season. He has, but the bigger surprise has been Clark. A top 30 recruit coming out of high school, Clark has turned into an all-Big 12 caliber wing.
Trevor Cooney, Syracuse: Amazing what a bit of confidence will do. Cooney's averaging 15.3 points, shooting 48.4% from three and averaging 2.8 steals this season after playing last year as a liability.
Kellen Dunham, Butler: Dunham is doing his best to make Butler fans forget about Rotnei Clarke (and Ro Jones and Brad Stevens), averaging 19.1 points and shooting 46.4% from three while taking more than seven-per-game.
Perry Ellis, Kansas: Ellis has been the most consistent offensive option for Kansas this season, leading the team at 14.5 points while grabbing 6.8 boards per game.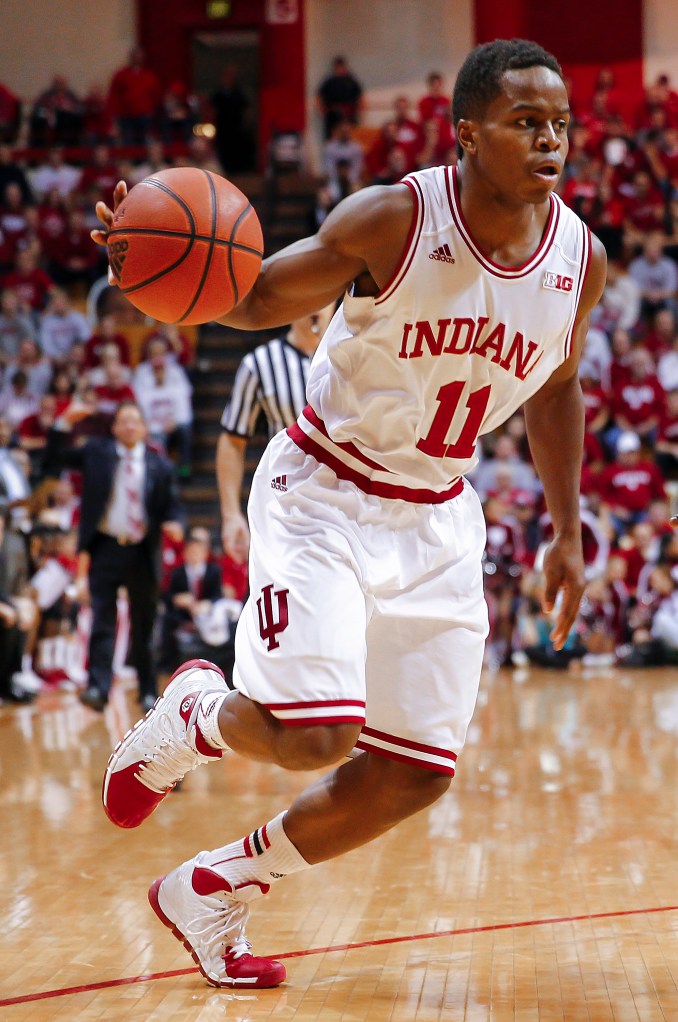 Yogi Ferrell, Indiana: Ferrell has become the leader that he needs to be for the Hoosiers to be competitive this season, averaging 17.0 points and 4.0 assists. His numbers take a bit of a hit because of the lack of scorers that Indiana has.
Shaq Goodwin, Memphis: On a team with a stable of perimeter weapons, Goodwin's emergence has a presence on the block is key for the Tigers. He's averaging 13.1 points and 6.1 boards as a sophomore this season.
Frank Kaminsky, Wisconsin: It happens every year. Bo Ryan somehow manages to turn a guy that's spent a couple years as a big stiff into an all-Big Ten caliber post with three-point range. Kaminsky is averaging 14.6 points, 5.9 boards, 2.1 blocks and shooting 41.1% from three. He went for 43 points in a game earlier this year.
Cady Lalanne, UMass: Lalanne is finally living up to his talent this season, averaging 15.0 points and 10.4 boards as the Minutemen's best interior presence. His emergence is a major reason why UMass will compete for the Atlantic 10 title.
Jake Layman, Maryland: Layman's improvement will get lost in the shuffle in Maryland keeps sputtering, but he's a 6-foot-8 wing that's averaging 14.4 points and shooting 44.4% from three.
Caris LeVert and Nik Stauskas, Michigan: LeVert will get a lot of attention, going from a guy that saw limited minutes to a wing that averages 13.9 points. But Stauskas has made the real jump. He was a spot-up shooter last year. He's one of the 20 best all-around offensive weapons in college basketball this season.
Codi Miller-McIntyre, Wake Forest: Miller-McIntyre still isn't as consistent as he'd like to be from the perimeter, but it's hard to nitpick a kid averaging 17.9 points, 4.4 assists and just 1.5 turnovers.
Marcus Paige, North Carolina: As good as North Carolina's big men have been in wins over Louisville and Michigan State, it's been Paige's emergence as a star — 18.8 ppg, 4.5 apg, 39.2% 3PT — that has kept the Tar Heels afloat without P.J. Hairston.
Lamar Patterson, Pitt: Pitt will compete for the ACC title this year, and Patterson's improvement in the biggest reason why. He's averaging 16.2 points, 5.o boards, 5.1 assists and 1.8 steals this year.
Casey Prather, Florida: After three seasons of being a defensive stopper and a glue guy, Prather has turned into a big-time scorer this season, averaging 19.1 points. Yeah, I don't get it either.
Xavier Thames, San Diego State: No Jamaal Franklin? No Chase Tapley? No problem. Thames has taken over the role of SDSU's big-shot maker this year.
Other names considered: Devon Collier, Maurice Creek, Justin Jackson, Naz Long, Cameron Wright