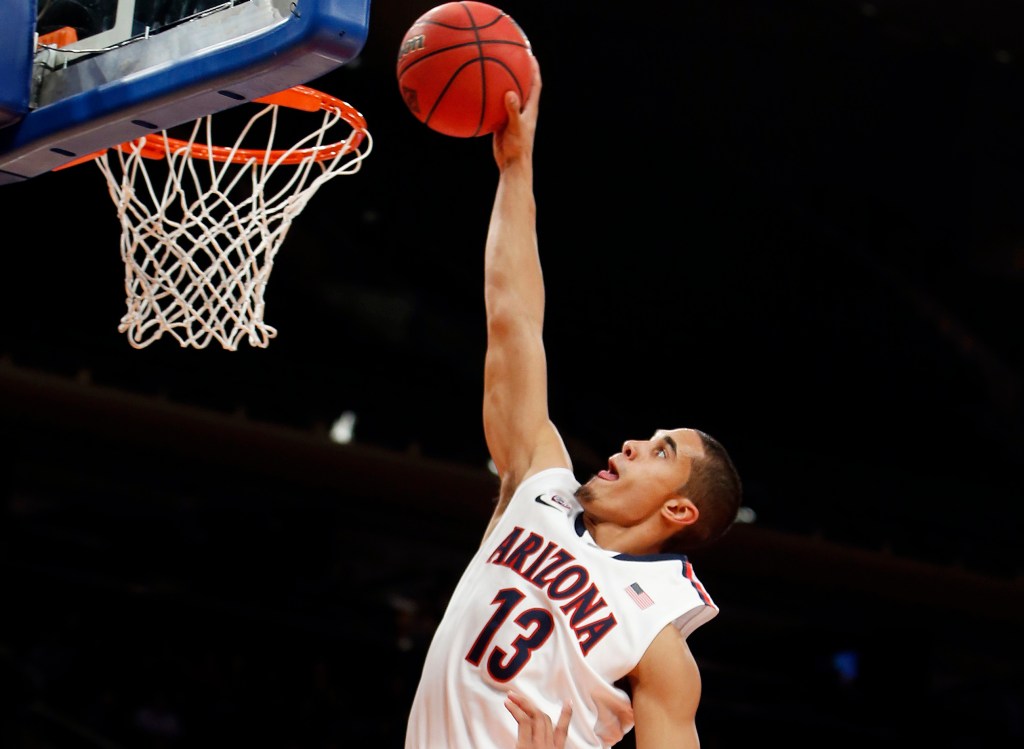 From Nov. 20th thru Dec. 1st, I'll be on the road, hitting 21 games in 11 days. To follow along and read my stories from the road, click here.
NEW YORK — Arizona is an elite defensive team.
You should know this by now. I've written about it twice in the last three days. Their size, their versatility and the presence of terrific individual defenders makes them as tough to score on as anyone in the country.
The issue with Arizona is on the offensive end of the floor. As Drexel proved on Wednesday night, if you want to beat Arizona, you have to force them into a half court, possession-by-possession game by being physical with their guards and taking away the sets they want to run. As athletic and as talented as they are, the Wildcats don't have an abundance of skill offensively.
That's what makes Nick Johnson so important.
Right now, Johnson is probably Arizona's most skilled player offensively, their biggest threat in the half court.
"Nick's become [a go-to guy] for us," head coach Sean Miller said. "He's taken big shots and he's made them."
Johnson is the Wildcat's leading scorer, as he entered Friday averaging 17.3 points. He struggled in the first half, but scored 13 of his 15 points after intermission, including eight points and a pair of assists during the game-changing, 20-5 run in their 72-66 win over No. 6 Duke. Miller was not only impressed with Johnson's ability to hit a big shot, but the fact that he did it after such a poor first half.
"There's a lot of go-to guys that are doing well when things are going well for them and their team," Miller said. "True go-to guys are the ones that dig their team out of a gutter or are able to put three or four bad plays behind them and make the next big play. It's great to see Nick developing into that."
"Each year he's added to his role and his game. I don't know if there are more complete guards in the country with what he means to our team."
The key for Arizona this season is going to be the play of their perimeter attack. It's not a secret that the Wildcats are a big, physical front line. In both games in Madison Square Garden this week, the Wildcats made it a priority to get the ball into the paint to Kaleb Tarczewski and Brandon Ashley. They know where their bread gets buttered.
But in order to keep defenses from collapsing on those big guys, Arizona's guards are going to have to be able to produce. They have to be able to knock down their threes to help spread the floor. They have to be able to keep defenses honest. When Duke took their biggest lead at 43-37, Arizona was 2-for-11 from the floor. For the remainder of the game, Arizona was 3-for-3 from deep, which not only sparked their run but also forced Duke out of a man-to-man defense.
So yes, it's more than just Johnson.
But he's their best perimeter scorer, and when he plays like it, it makes the Wildcats a much more dangerous team.