Yesterday, the news made the rounds that Chane Behanan's 2012 Final Four ring was up for auction on the website Grey Flannel. Here's a screen shot: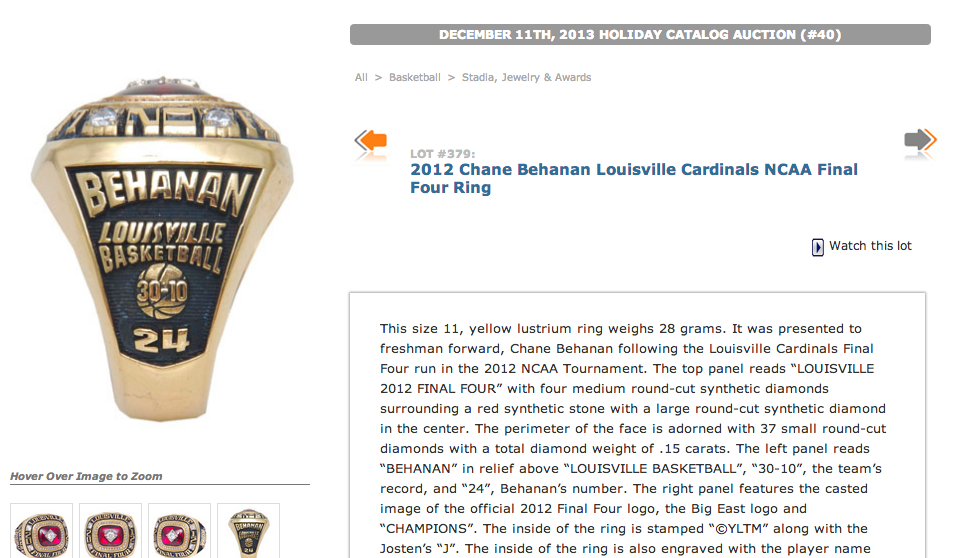 And now? The item is no longer up for auction now that Behanan's mom has reported it as stoled: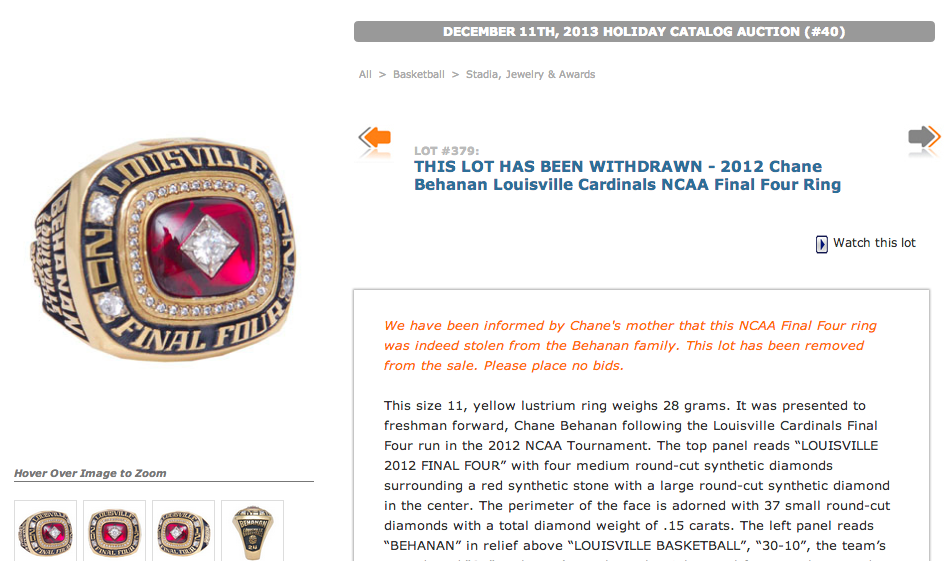 So here's the question that must be asked: How did Behanan's ring end up for auction? Was this Behanan trying to sell it himself? Did he sell it to someone dumb enough to put it up on an auction site? That's how Dominic Artis and Ben Carter got in trouble for Oregon this year. Or did Behanan's ring actually get stolen?
I know what you, the cynic, will think, and I don't necessarily disagree.
But think about this: How often is Behanan actually going to wear that Final Four ring, especially when he now has a national title ring? Isn't it possible that someone — a friend, a date, a burglar — snagged that ring from wherever Behanan was keeping it and put it up for auction without his knowledge?
That's certainly a possibility, right?
(UPDATE: The Courier-Journal is reporting that the ring was stolen from Behanan's grandmother's house in Cincinnati.)