Aaron Craft's roommates started a twitter account last season called @CRAFTroomies where they document what life is like living with an all-american basketball player who just so happens to be an academic all-american as well.
It's pretty funny.
The roommates aren't afraid to make fun of Craft, and to his credit, Craft plays along.
One of the things that the roommates do is hold Taco Tuesday, which is, obviously, a night where the roommates all eat tacos.
Last night was a little different, as Craft and his roommates, on the behalf of the Office of Student Life, hosted 1,000 students at the Schottenstein Center where the five friends would impart their taco-making wisdom. Craft had to leave to watch film, but the students got a tour of the basketball arena, a signed photo of Craft and his roommates, and a chance to sit of their actual couch, which they dragged to center court from their living room: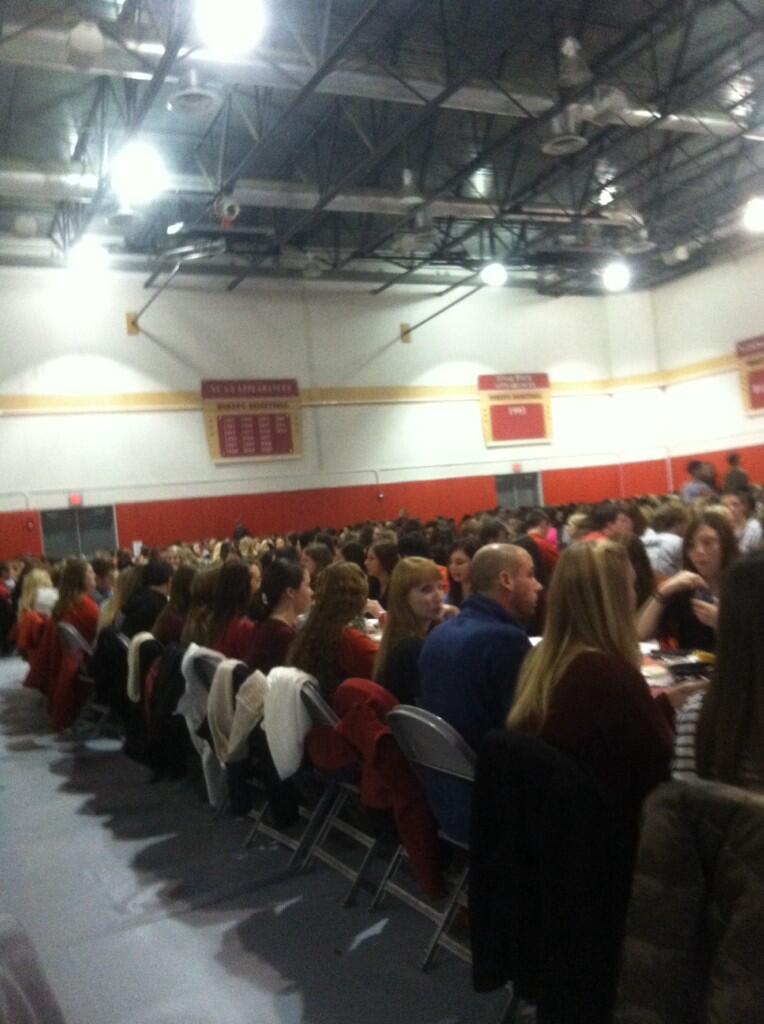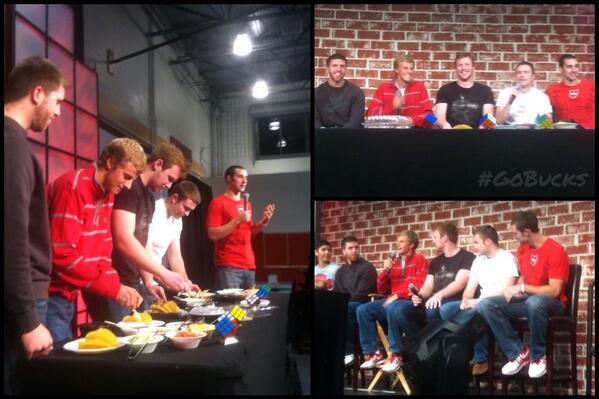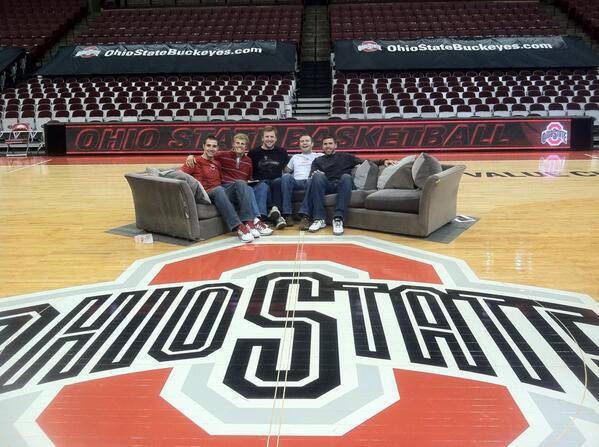 You can watch a video of the night on Cleveland.com.