The status of Michigan's all-american center Mitch McGary has been up in the air all season as he deals with a still-undisclosed back injury.
But McGary has been getting closer to returning, and on Friday, John Beilein offered up this gem:
"If he dresses, he'll play, but we'll decide if he dresses when he's ready. So if you ever see him in warmups, he's going to play."
This picture was just tweeted out by Neal Rothschild, a beat-writer for the Michigan Daily: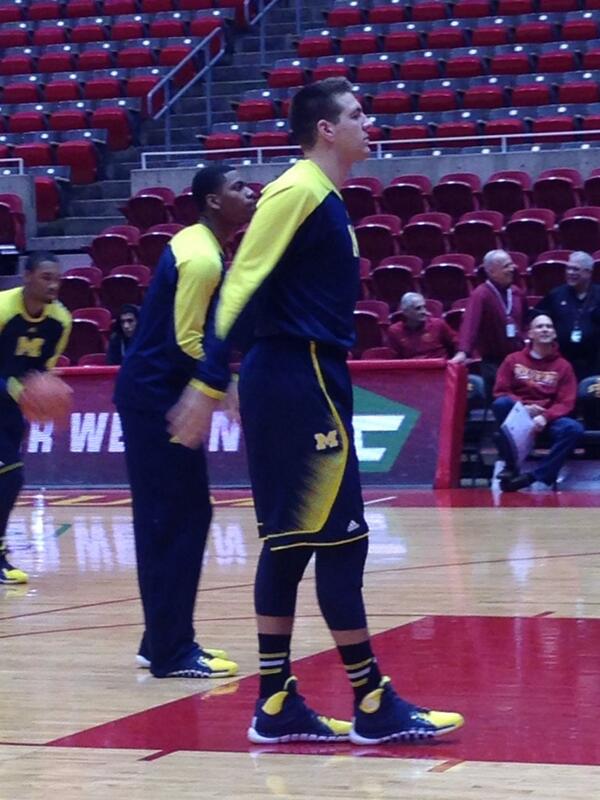 Looks like McGary will be returning to the court against Iowa State tonight. According to ESPN's Andy Katz, he won't be starting, but he'll be available off the bench.
Curiously enough, Iowa State forward Melvin Ejim is also dressed for today's game and he could be available as well. He's coming off of a knee injury that was suffered at the end of October.