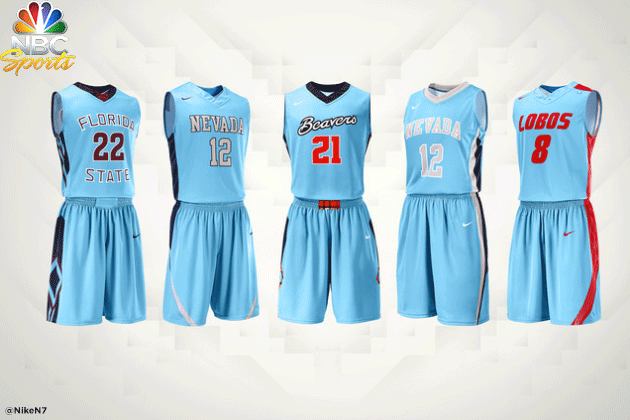 This season, four athletic programs will don turquoise uniforms to honor Native American Heritage month.
Florida State, Nevada and New Mexico will join Oregon State is wearing the uniforms for a game this November. The Beavers have done this for a couple seasons now, in large part due to former big man and Native American Joe Burton:
[youtube=http://www.youtube.com/watch?v=KSwdkvFHKXM]
The schedule is as follows:
Nov. 17: Florida State
Nov. 22: Nevada
Nov. 26: Oregon State
Nov. 29: Nevada (Women's)
Nov. 30: New Mexico
The event is sponsored by Nike's N7 initiative whose goal is to get more Native American and Aboriginal youths into sports. That community suffers from a disproportionate number of kids with diabetes and weight problems due to inactivity.