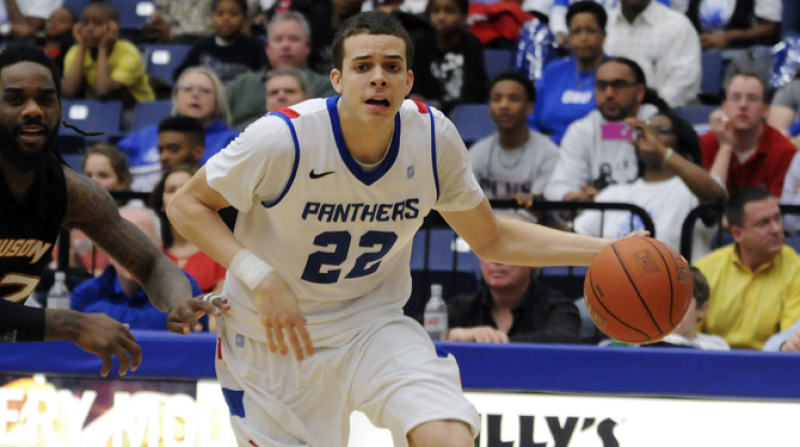 All month long, CBT will be rolling out our 2013-2014 season preview. Check back throughout the day, as we'll be posting three or four preview items every day.
To browse through the preview posts we've already published, click here. To see the rest of our preview lists, click here. For a schedule of our previews for the month, click here.
Every March, the nation falls in love with a new Cinderella, as a team from off college hoops beaten path puts together a run in the NCAA tournament. Florida-Gulf Coast, Wichita State, Lehigh, Butler, VCU, George Mason. The list goes on and on and on. 
To help you prepare for your college hoops viewing schedule this season, here is a list of potential Cinderellas. We can differ on what, exactly, makes a team eligible to be a 'Cinderella', but here's criteria I used to make this list:
Cannot be from one of the top nine conference, meaning no new Big East, no Atlantic 10 and no Mountain West.
Cannot be a team that got preseason top 25 consideration. So no Harvard and no Wichita State. 
Cannot be a program that is "known", so send my apologies to the folks at St. Mary's, BYU, UTEP and Southern Miss. 
Essentially, I'm just looking for a way to give you a list of teams you don't know about that will be a double-digit seed yet have a chance to make it to the second weekend of the Big Dance. Feel free to quibble away:
Boston University: The Terriers have arguably the best back court at the mid-major level this season. D.J. Irving can score with the best of them, and his counterpart, Maurice Watson, is a terrific point guard and a former top 100 recruit that really has no business playing outside a power conference. Good guard play can take you a long way in March.
Florida-Gulf Coast: Yeah, yeah, yeah. I know. Everyone knows about #DunkCity already so they shouldn't be on this list. Whatever. I don't care, because Florida-Gulf Coast brings back enough talent to once again make a run in the tournament. Bernard Thompson is back, as is freewheeling point guard Brett Comer. The Eagles have a slew of long, athletic big men that can run the floor as well. The biggest question will be whether new head coach Joe Dooley let's #DunkCity be #DunkCity again.
Georgia State: Ron Hunter has himself as talented of a perimeter attack as you'll find at the mid-major level. R.J. Hunter averaged more than 17 points as a freshman, and he's not the only returnee, as Devonta White and Manny Atkins are back as well. Throw in the addition of Kentucky transfer Ryan Harrow, who is eligible immediately, and the Panthers are some production from their front court away from being a real threat to make the Preseason NIT semifinals at Madison Square Garden.
Indiana State: Jake Odum is a stud. Anyone that remembers the run he led the Sycamores on as a freshman back in 2011, winning the MVC tournament, will agree with me. Manny Arop and Justin Gant also return for a team that beat Creighton, Wichita State, Miami and Ole Miss last season. ISU lost seven of their last nine games last year, however. Can they avoid a collapse this season?
Iona: The Gaels are loaded with high-major transfers. Sean Armand and David Laury is as good of a 1-2 punch as you'll find at the mid-major level, and Tre Bowman, Mike Poole and Tavon Sledge all started their careers playing in BCS conferences. Iona gets up and down the floor in a hurry, plays five guys that can handle the ball and shoots a lot of threes. They'll be inconsistent, as all jump-shooting teams are, but on the nights that those shots are falling, they'll be able to compete with just about anyone. 
Louisiana Tech: What I like about the Bulldogs is that head coach Mike White has this group playing a system that is tough to prepare for. Tech presses. A lot. They force a lot of turnovers and can overwhelm teams that don't have strong back court play. The Bulldogs won a lot of games last season, but utterly disappointed in two marquee road games against WAC powers Denver and New Mexico State to end the regular season. Will Raheem Appleby and company be able to dominate in their first year in Conference USA?
Mercer: With all the attention that Florida-Gulf Coast got last season, would it surprise you if I told you that Mercer was actually the best team in the Atlantic Sun during the season? They also knocked off Tennessee in Knoxville during the NIT, bring back all but one contributor from last year and will have as experienced of a rotation as you'll find anywhere.
North Dakota State: Taylor Braun returns to Fargo to lead a team that brings back all five starters from a season ago. The Bison were arguably the best team in the Summit League last season and could have knocked Nate Wolters and South Dakota State from their perch had Braun not gotten injured midway through the year. Look for NDSU to right that wrong this season.
Towson: Pat Skerry engineered one of the most impressive turnarounds in the country last season, and he did largely on the backs of transfers from high-major programs. Namely, Jerelle Benimon, a Georgetown transfer that ended up averaging 17 points and 11 boards. With sharpshooter Four McGlynn eligible this season, the Tigers could end up being even more dangerous this year. 
Weber State: The Wildcats lost Damian Lillard, Scott Bamforth and Frank Otis in the last two years, but with Davion Berry, a Big Sky Player of the Year candidate, leading a team with one of the better front lines at the mid-major level — you might have heard of Kyle Tresnak but keep an eye on Joel Bolomboy — Weber State is favored to finally win a Big Sky title.
Wright State: The Raiders were one of the most surprising teams in the country last season, finishing third in the Horizon and coming a few possessions from making the NCAA tournament after getting picked dead last in the preseason. Wright State brings back all five starters from that team.