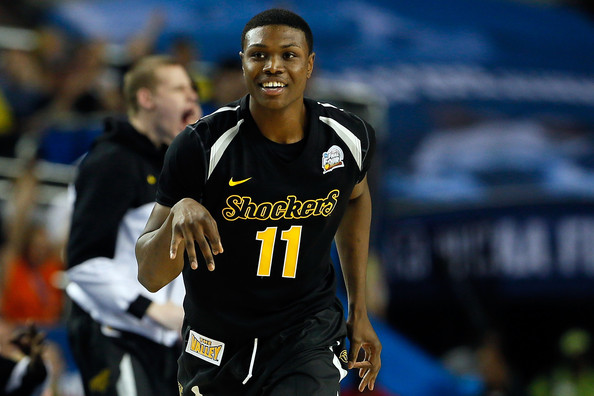 All month long, CBT will be rolling out our 2013-2014 season preview. Check back throughout the day, as we'll be posting three or four preview items every day.
To browse through the preview posts we've already published, click here. To see the rest of the Conference Previews we've published, click here. For a schedule of our previews for the month, click here.
REALIGNMENT MOVES
In: Loyola (Ill.)
Out: Creighton
There's a changing of the guard in the Missouri Valley this season, as one of the faces of the conference won't be in the league anymore. Creighton and their all-american Doug McDermott moved on to the Big East, but in their stead steps Wichita State, who is more than prepared to handle the target of MVC favorite.
The Shockers are coming off of a memorable run to the 2013 Final Four, and while they graduate a number of key pieces — Carl Hall, Malcolm Armstead, Demetric Williams — Gregg Marshall returns a group that's deserving of their top 25 ranking. Cleanthony Early is a legitimate NBA prospect as an athletic, 6-foot-8 wing with three-point range. Ron Baker and Tekelle Cotton return in the back court, Armstead's graduation opens the door for talented sophomore Fred VanVleet to take over the point guard role, and Evan Wessel is finally healthy. Find some consistent production in the paint, and the Shockers could be headed for another tournament run.
Wichita State is the heavy favorite, but that doesn't mean that the MVC will be a cakewalk. It never is. Indiana State is fairly loaded this season and will be WSU's biggest contender. Jake Odum is the prototype mid-major point guard, and he returns for his senior season. Manny Arop and Justin Gant are back as well. The Sycamores piled up a number of quality wins early in the year — Miami, Ole Miss, at Wichita State, Creighton — but they went 3-5 against the bottom four teams in the league and lost seven of their last nine games.
Bradley will be improved this season. Walt Lemon Jr. returns, as does MVC all-freshman team member Tyshon Pickett. Geno Ford has also brought in eight new players — freshmen, JuCos, transfers — and if they live up to their expectations, the Braves can finish in the top four in the league. Northern Iowa should be good as well despite losing three of their top four scorers. Seth Tuttle is back, Deon Mitchell should be in line for a big year and Tennessee transfer Wes Washpun will be eligibile.
The sleeper in the MVC will be Missouri State. The Bears were young and struggled early last season, but they won some games down the stretch and return the Freshman of the Year in Marcus Marshall,
PRESEASON MISSOURI VALLEY PLAYER OF THE YEAR: Cleanthony Early, Wichita State
This really isn't all that difficult of a pick to make. Early (13.9 ppg, 5.4 rpg) is easily the most talented player in the conference, a 6-foot-8 wing that has drawn quite a it of attention for folks in the NBA. Consistency will be the key for Early. He's an explosive, but streaky, scorer.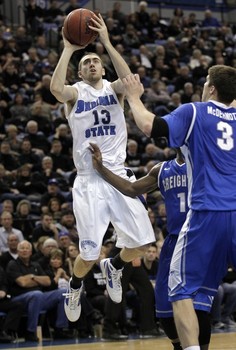 FOUR MORE NAMES TO KNOW:
Jake Odem, Indiana State: Odum is one of the most underrated point guards in the country. He led the Sycamores to the tournament as a freshman but hasn't been back in two years.
Walt Lemon Jr., Bradley: Lemon is coming off of a season where he averaged 15.6 points, 4.2 boards and 3.8 assists. The Braves should be much improved this year.
Seth Tuttle, Northern Iowa: The Panthers lost quite a bit of production from last season and Tuttle will be one of the guys counted on to improve this year..
Ron Baker, Wichita State: Baker's story is well-known by now. He spent much of last season injured, but was one of the team's stars in their postseason run.
ONE TWITTER FEED TO FOLLOW: @ddocket
PREDICTED FINISH
1. Wichita State
2. Indiana State
3. Bradley
4. Northern Iowa
5. Missouri State
6. Southern Illinois
7. Drake
8. Loyola-Chicago
9. Evansville
10. Illinois State