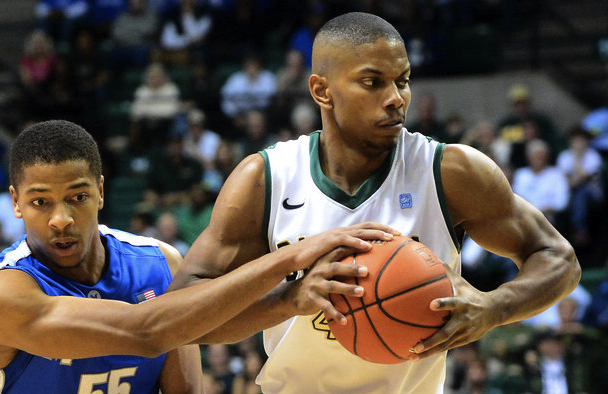 All month long, CBT will be rolling out our 2013-2014 season preview. Check back throughout the day, as we'll be posting three or four preview items every day.
To browse through the preview posts we've already published, click here. To see the rest of the Conference Previews we've published, click here. For a schedule of our previews for the month, click here.
Realignment has completely changed the face of Conference USA as four prominent members left for the brand-new American Athletic Conference and eight new teams came into play from the Atlantic 10, Sun Belt and WAC.
Benefitting the most from the departure of dominant Memphis is NBCSport.com's projected preseason No. 1 team in Conference USA, Southern Miss. An experienced, senior-laden squad led by the senior backcourt of Neil Watson and Jerrold Brooks returns from a 27-10 team that was 12-4 in the league last year.
UTEP and Louisiana Tech follow the Golden Eagles. Miners' junior forward Julian Washburn could be the conference's best player by the end of the season and has the most upside in the conference while Louisiana Tech comes from the WAC led by junior scoring guard Raheem Appleby.
Tulsa could start four sophomores and is adding some much-needed height to a team that is talented but still young, Charlotte returns to C-USA and needs to address uncertainties in shooting and leadership to contend, and UAB will ride senior forward Rod Rucker as far as they can go.
REALIGNMENT MOVES
In: Charlotte (Atlantic 10), Florida Atlantic (Sun Belt), Florida International (Sun Belt), Louisiana Tech (WAC), Middle Tennessee State (Sun Belt), North Texas (Sun Belt), Old Dominion (Colonial), Texas-San Antonio (WAC)
Out: Central Florida, Houston, Memphis and SMU (all to American Athletic Conference)
PRESEASON CONFERENCE USA PLAYER OF THE YEAR: Rod Rucker, UAB
Rugged, 6-foot-5 forward has a 220-pound frame that he uses to bull to the basket and rebound and score. He put up 14.5 points and 8.2 rebounds per game in his junior year.
FOUR MORE NAMES TO KNOW:
Neil Watson, Southern Miss: Senior guard shoots, defends and leads in a number of ways.
Raheem Appleby, Louisiana Tech: After impressive sophomore year of 14.9 points per game, could be poised for breakout year.
Elijah Pittman, Marshall: Rail-thin 6-foot-9 forward is C-USA's returning leading scorer at 16.1 points per game.
Julian Washburn, UTEP: Junior 6-foot-8 forward averaged 12.3 points per game last season and has some skill in the open floor.
PREDICTED FINISH
1. Southern Miss
2. UTEP
3. Louisiana Tech
4. Tulsa
5. Charlotte
6. UAB
7. Marshall
8. Middle Tenn St.
9. Florida International
10. East Carolina
11. North Texas
12. Tulane
13. Florida Atlantic
14. Old Dominion
15. Texas San Antonio
16. Rice