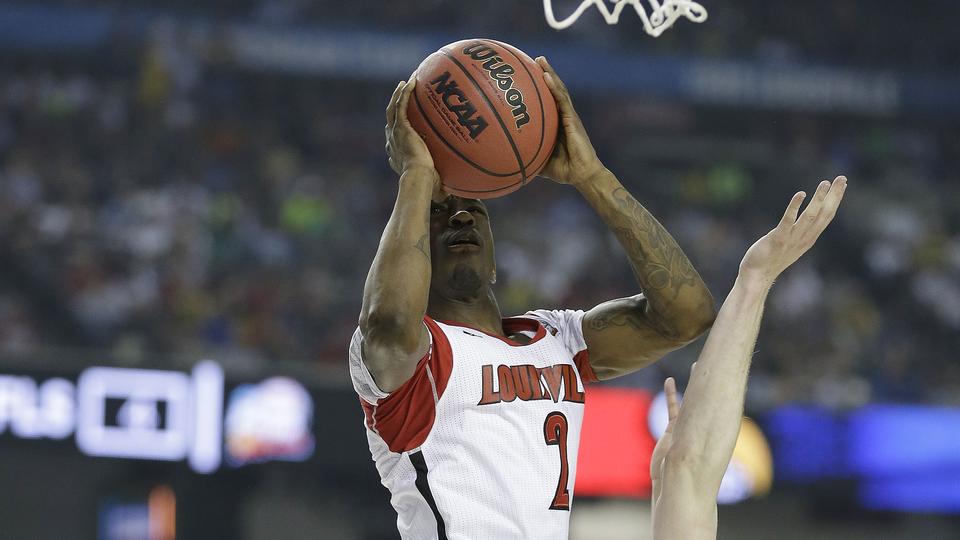 All month long, CBT will be rolling out our 2013-2014 season preview. Check back throughout the day, as we'll be posting three or four preview items every day.
To browse through the preview posts we've already published, click here. To see the rest of our preview lists, click here. For a schedule of our previews for the month, click here.
Basketball has five positions, but the way that the sport has grown, particularly at the collegiate level, has produced hybrid players, unusual roster makeups and far too many teams with players that don't fit into a typical positional category. Few teams actually field a traditional starting five, which is why CBT decided to make our positional rankings reflect that.
We will be ranking:
Off-guards are the term that we will be using for players that unquestionably play in the back court, yet spend most of their time off the ball. Some of these guys are spot up shooters, some of them are slashers and some of them are combo-guards that just so happens to share a back court with a a ball-dominating lead guard. Whatever the case, the bottom line is that they are all guards that play off the ball. Hence, off guards. Simple, right?
Here is our top 20:
1. Russ Smith (Louisville): Smith went from a wildly entertaining, wildly inefficient player as a sophomore to a guy that won KenPom's Efficiency Player of the Year award as a junior. He's a perfect fit for the system that Rick Pitino employs. He's a terror as an on-ball defender and he's impossible to keep out of the lane or to stop in transition. When he plays with a modicum of shot selection, he's an all-american.
2. Gary Harris (Michigan State): We've written about it all summer long: the nation as yet to see the "real" Gary Harris, as he was a shell of himself as a freshman while battling a shoulder injury. Harris is more explosive than he gets credit for and could end up being the best player on title-contending Michigan State this season.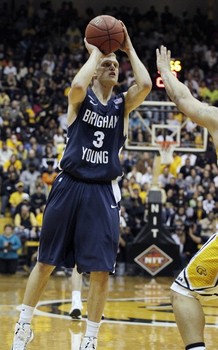 3. Tyler Haws (BYU): Haws came off of a two-year Mormon mission without missing a beat, averaging 21.7 points as a sophomore. The Cougars aren't going to slow down their pace of play at all this season, so it should be fun to see what Haws can do with an offseason to work on more than just getting back into shape. He's the best player in the country at moving without the ball.
4. Joe Harris (Virginia): Harris is the most underrated player in the ACC, having averaged 16.3 points as a junior for a Virginia team that played at as slow of a pace as anyone in the country. At 6-foot-6, Harris' shooting ability makes him a nightmare to defend.
5. Rasheed Sulaimon (Duke): Due to the fact that he will be playing on a team that has plenty of perimeter depth and two other potential lottery picks (Jabari Parker, Rodney Hood), Sulaimon may not put up huge numbers this season. But don't sleep on his talent.
6. Sean Kilpatrick (Cincinnati): The biggest issue with Kilpatrick heading into this season isn't his ability to score; he averaged 17.0 points as a junior. It's that he may not have much help in that department with this Cincy roster.
7. P.J. Hairston (North Carolina): It's unclear when we will actually see Hairston take the court this season, but what's undeniable is that the junior is a major talent. We're going to go ahead and assume that whatever punishment he receives is minimal enough that it won't hurt his season.
8. Jordan McRae (Tennessee): McRae is the leading scorer and the No. 1 perimeter threat for a Tennessee team that should be the third best team in the SEC. The senior averaged 15.7 points a season ago.
9. Aaron Harrison (Kentucky): The unheralded Harrison, Aaron has been drawing rave reviews from people that have watched Kentucky practice and play early on this season. His ability to shoot from the perimeter will be key to providing space inside for Kentucky's massive front line.
10. Markel Brown (Oklahoma State): For all the hype that Marcus Smart gets, there were plenty of times last season where Brown carried the Pokes. The 15.3 points he averaged went a long way towards proving he's more than just a dunker.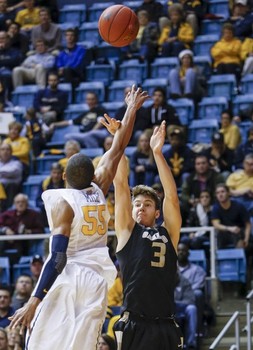 TEN MORE NAMES TO KNOW
11. Nik Stauskas (Michigan): One of the nation's most lethal shooters, expect Stauskas to showcase his athleticism and driving ability more this year.
12. Wayne Selden (Kansas): Selden is a big, physical guard that attacks the rim. The freshman will be a perfect compliment to Andrew Wiggins on the wing.
13. C.J. Wilcox (Washington): He's doesn't get much publicity playing for a mediocre Washington team, but Wilcox can flat-out score.
14. Marshall Henderson (Ole Miss): We love Marshall. He's entertaining and loves to shoot. But there's more to basketball than being a gunner that averages 20.1 points.
15. Jordan Adams (UCLA): With all the hype surrounding Shabazz Muhammad and Kyle Anderson, not many people noticed the outstanding season Adams had.
16. Travis Bader (Oakland): Bader may be the only guy that can get up as many threes in a game as Marshall Henderson. He's 101 away from J.J. Redick's career record.
17. Danuel House (Houston): The former top 25 recruit averaged 12.4 points as a freshman and will take over a bigger role with Joseph Young gone this year.
18. Keith Frazier (SMU): The McDonald's all-american will be SMU's go-to scorer this season.
19. Geron Johnson (Memphis): Johnson was a risky addition for Pastner, but he's a talented athlete and a tenacious defender.
20. Nick Johnson (Arizona): Johnson was a highly-regarded recruit that hasn't quite lived up to his hype just yet. Arizona will need him to be an effective perimeter scorer.