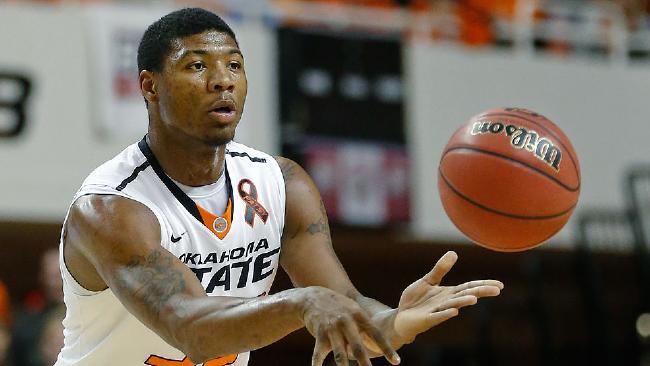 All month long, CBT will be rolling out our 2013-2014 season preview. Check back throughout the day, as we'll be posting three or four preview items every day.
To browse through the preview posts we've already published, click here. To see the rest of our preview lists, click here. For a schedule of our previews for the month, click here.
Basketball has five positions, but the way that the sport has grown, particularly at the collegiate level, has produced hybrid players, unusual roster makeups and far too many teams with players that don't fit into a typical positional category. Few teams actually field a traditional starting five, which is why CBT decided to make our positional rankings reflect that.
We will be ranking:
Lead guards are the term we will use to define a team's primary ball-handler. Different systems require different qualities from their lead guards, with some needing the floor general to be a primary scoring option while other systems prefer a player who will primarily play the role of distributor. This list will include "true" point guards, combo-guards, shoot-first point guards and everything in-between, so long as it is the player that gets his team into an offensive set.
Here is our top 20:
1. Marcus Smart (Oklahoma State): Smart surprised more than a few people with his decision to return to Stillwater for his sophomore campaign, and he's a big reason why the Cowboys are expected to contend in the Big 12. Smart averaged 15.4 points, 5.8 rebounds and 4.6 assists per game as a freshman, and he should be even better as a sophomore.
2. Jahii Carson (Arizona State): The electric Carson was a huge reason why the Sun Devils were able to entertain thoughts of an NCAA tournament bid for much of the 2012-13 season. After averaging 18.5 points and 5.1 assists per game as a freshman, it'll be interesting to see what Carson can do for an encore as he looks to lead Arizona State to its first NCAA appearance since 2009.
3. Aaron Craft (Ohio State): Craft's been praised for his defensive prowess throughout his time in Columbus, and the departure of Deshaun Thomas could mean more points from the senior. As a junior Craft, whose three-pointer pushed the Buckeyes past Iowa State in the Round of 32, posted averages of 10.0 points, 4.6 assists and 2.1 steals per game.
4. Shabazz Napier (UConn): Napier was asked to lead the way for a program ineligible for postseason play last season and he certainly didn't disappoint, posting averages of 17.1 points, 4.6 assists and 4.4 rebounds per game. Now back in the postseason mix, the senior should receive even more national attention.
5. Spencer Dinwiddie (Colorado): The 6-foot-6 Dinwiddie may be the best on-ball defender in America, and offensively he's developed into one of the tougher match-ups at the position as well. Dinwiddie averaged 15.3 points, 3.2 rebounds and 3.0 assists per game as a sophomore.
6. Andrew Harrison (Kentucky): Kentucky fans expect things to be far different this season, with Andrew Harrison being one of the many reasons why. Andrew, teaming up with twin brother Aaron, averaged 15.8 points, 7.0 rebounds and 7.0 assists as a senior in high school and is one of the nation's best newcomers.
7. Quinn Cook (Duke): With the senior trio of Curry, Kelly and Plumlee gone the Oak Hill Academy product will be one of the leaders for the Blue Devils. Cook took a major step forward as a sophomore, averaging 11.7 points and 5.3 assists per game and ranking second in the ACC in assist-to-turnover ratio.
8. Semaj Christon (Xavier): Christon was phenomenal in his first year with the Musketeers, posting averages of 15.2 points and 4.6 assists. As he becomes a better shooter and cuts down his turnovers, he'll only get better. I know Doug McDermott is in the Big East now, but don't be surprised to see Christon in contention for Big East Player of the Year is Xavier has a big season.
9. Michael Dixon Jr. (Memphis): Dixon didn't play at all last season after being dismissed from the Missouri program. But his arrival at Memphis is expected to pay dividends for Josh Pastner's Tigers, as Dixon was Big 12 Sixth Man of the Year in 2012 (13.5 ppg, 3.3 apg).
10. Kendall Williams (New Mexico): The reigning Mountain West Player of the Year will once again lead the way for the defending Mountain West champs. Williams, who scored 46 points in a win at Colorado State last season, averaged 13.3 points and 4.9 assists per game in 2012-13 and his assist-to-turnover ratio ranked third in the Mountain West.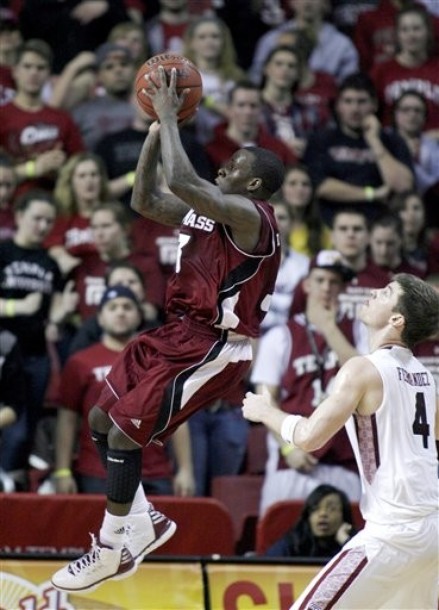 TEN MORE NAMES TO KNOW
11. Chaz Williams (UMass): Williams nearly made the decision to go pro during the summer after averaging 15.5 points and 7.3 assists, and his return to Amherst makes the Minutemen a player in the Atlantic 10 race.
12. Justin Cobbs (California): With Allen Crabbe off to the professional ranks, Cobbs will get a chance to show the country how good he really is.
13. Deonte Burton (Nevada): The Wolf Pack won't get much attention in the Mountain West race this season, but Burton certainly is worth watching. He averaged 16.3 points as a junior.
14. Kevin Pangos (Gonzaga): Kelly Olynyk and Elias Harris overshadowed Pangos last season, but don't forget about just how good he was as a freshman.
15. Jerian Grant (Notre Dame): Grant is the best guard in one of the best perimeter attacks in the country. Eric Atkins, his back court mate, could very easily be listed here as well.
16. Trever Releford (Alabama): Releford's role as a point guard will only increase this season with Alabama losing guys like Trevor Lacey and Devonta Pollard.
17. Joe Jackson (Memphis): Jackson was Conference USA Player of the Year, the best player on a team that won more than 30 games and posted huge numbers — 13.6 points, 4.8 assists, 51.9% FG and 44.7% 3PT.
18. Chris Jones (Louisville): Just how good will Jones end up being remains to be seen, but he has plenty of hype as the JuCo transfer tries to replace Peyton Siva.
19. Elfrid Payton (Louisiana-Lafayette): Payton's numbers in the Sun Belt last season — 15.9 points, 5.6 boards, 5.5 assists, 2.4 steals — were legitimized when he made the U19 USA team.
20. Olivier Hanlan (Boston College): Hanlan is one of the most underrated players in the country. He averaged 15.4 points as a freshman for one of the ACC's sleeper teams.