All month long, CBT will be rolling out our 2013-2014 season preview. Check back throughout the day, as we'll be posting three or four preview items every day.
To browse through the preview posts we've already published, click here. The rest of our Top 25 Countdown can be found here. For a schedule of our previews for the month, click here.
Last Season: 31-5, 16-0 Conference USA (1st); Lost to Michigan State in the Round of 32
Head Coach: Josh Pastner (5th season at Memphis: 106-34 overall, 52-12 CUSA)
Key Losses: Adonis Thomas, D.J. Stephens, Antonio Barton, Tarik Black
Newcomers: Michael Dixon, Kuran Iverson, Nick King, Austin Nichols, David Pellom, Dominic Woodson, Markel Crawford
Projected Lineup
– G: Joe Jackson, Sr.
– G: Michael Dixon, Sr.
– G: Geron Johnson, Sr.
– G: Chris Crawford, Sr.
– C: Shaq Goodwin, So.
– Bench: Austin Nichols, Fr.; Nick King, Fr.; Kuran Iverson, Fr.; David Pellom, Sr.; Dominic Woodson, Fr.; Markel Crawford, Fr.
They'll be good because …: Josh Pastner has one of the best back courts in the country, if not the best. Joe Jackson, Mike Dixon, Geron Johnson and Chris Crawford are talented enough that they can give opponents fits, especially if Pastner is able to utilize the four-guard looks and uptempo style that he wants to play. If all goes according to plan, the Tigers will look an awful lot like Missouri from the 2011-2012 season, playing four guards while hoping that Crawford will be able to hold his own in the paint while utilizing his three-point stroke to create nightmarish mismatches for opponents.
Even if the four-guard lineup doesn't work out as well as Pastner hopes, the Tigers still have more than enough talent on their roster. Center Shaq Goodwin is back for his sophomore campaign and will be joined by five-star power forward Austin Nichols as well as four-star recruits Dominic Woodson (center), Kuran Iverson (combo-forward) and Nick King (small forward). There may be a lot of youth there, but four senior guards leading the way should help nullify that issue.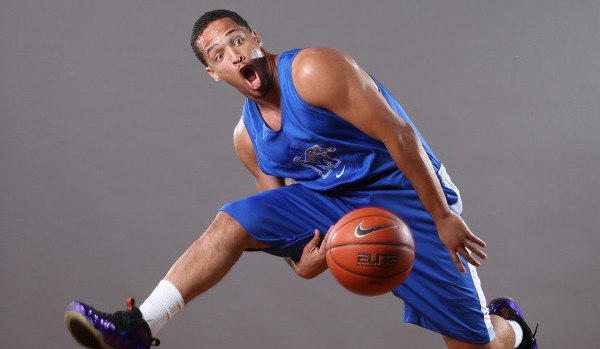 But they might disappoint because …: Memphis always seems to disappoint. The standard operating procedure for Memphis the last couple of years has been to struggle against quality opponents during non-conference play only to turn into an overwhelmingly dominant team once Conference USA play kicks off. They look like a different team for a few months before reverting back to their old ways come tournament time. There's a reason that Pastner has a .757 winning percentage with just a single tournament win and no top 25 wins to show for it.
How might Memphis struggle? Crawford can't matchup with fours, which creates a logjam in the Memphis back court as Jackson, Dixon and Johnson struggle to deal with the playing time crunch. Goodwin doesn't make the improvement that he's expected to make as a sophomore, and Pastner's recruiting class, while talented, isn't yet ready to contribute in a league like the AAC. I don't think it's crazy to think that the Tigers could end up back in the 8-9 game with yet another Round of 64 loss on their resume.
Outlook: With Memphis heading into the AAC this season, this is the year for the Tigers to buck the trend of disappointing losses and struggles against top flight competition. One of the biggest reasons for that is the presence of Dixon on this roster. He's a bulldog on the court, a tenacious defender and competitor that would have been one of the best guards in the country a season ago if he hadn't had his off-the-court issues at Missouri. He's a leader, a tough guard that can play on the ball or off the ball. The Tigers have had their issues in that department in the past, which is part of the reason that Dixon is such an important addition.
Personally, I think that this experiment will be a success for Pastner for two reasons:
1) Everyone in the back court can really shoot the ball, with Johnson's 35.0% three-point clip the worst of the group. They'll be able to spread the floor. Jackson, Dixon and Johnson are all more than capable of penetrating and creating off the bounce, and they'll have plenty of lanes to do so.
2) The guards are also excellent defenders. Dixon is one of the best on-ball defenders in the country, and Jackson and Johnson aren't too far behind him. They'll force turnovers, they'll get teams playing faster than they are comfortable doing, and they'll take advantage of their quickness in the open court.
There are certainly issues at play, none bigger than how Memphis will defend post players and if they can rebound the ball. But like that Missouri team, their strengths will more than compensate for the question marks.