Marshall Henderson spent a good six months as college basketball's bad boy, a trash-talking, hard-partying, three-point slinging free spirit that somehow managed to stay out of major trouble while leading Ole Miss to the SEC tournament title a season ago.
In other words, he was the Johnny Manziel of hoops. Maybe on a lesser scale, but the attention that he generated with his every tweet was on a similar scale.
So it only made sense that when Manziel's Texas A&M Aggies headed to Oxford to play Ole Miss in football, Henderson would be there.
I didn't expect to see him snapping pictures with two of the most prominent Aggies while there, however. Here's Marshall with Texas A&M's President R. Bowen Loftin. His face is epic: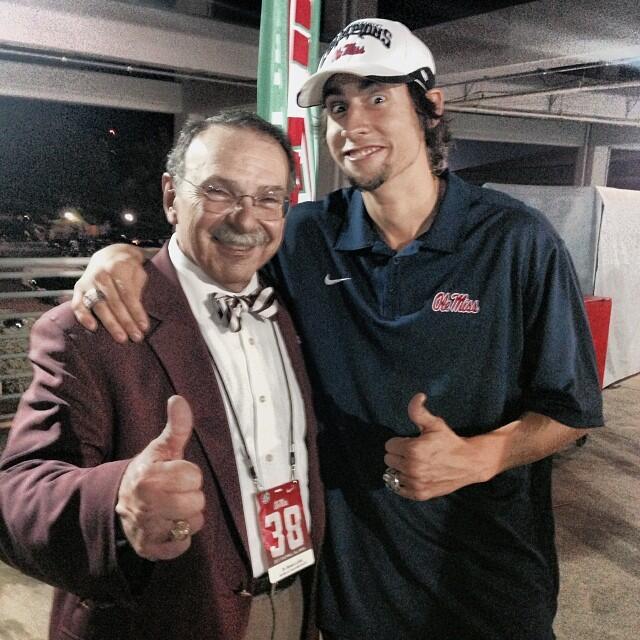 And here he is with the infamous Uncle Nate: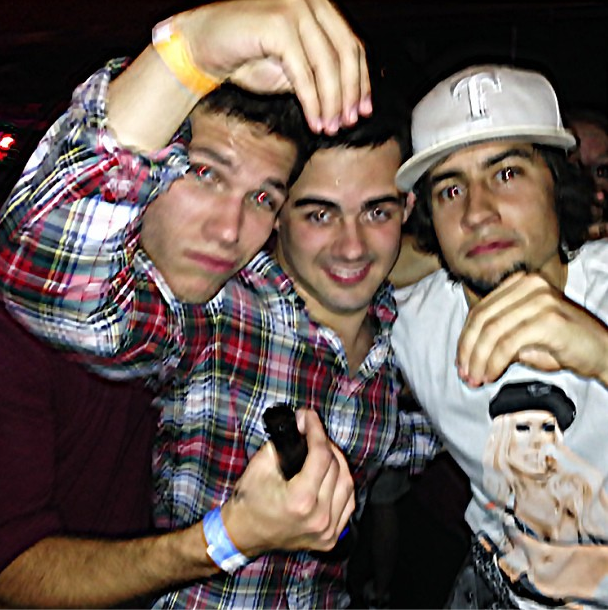 Yeah, they're doing the Money Manziel hand gestures.
Love it.
Henderson's gotten into trouble in the past with his use of social media, and while he's currently practicing with the Rebels, he's still technically suspended from the team; head coach Andy Kennedy has said that he will miss games. These pictures, however, are hardly incriminating.