The latest trend in college basketball has been to create a new and unique court designs to garner some attention and get some free publicity for the school and the program.
Florida International turned their court into a beach, Central Florida turned their court into a blacktop and George Washington turned their floor into the national mall.
But San Jose State?
Well, they take the cake, as the Spartans look like they put Gerard Butler's King Leonidas and four of his cronies from 300 on their floor: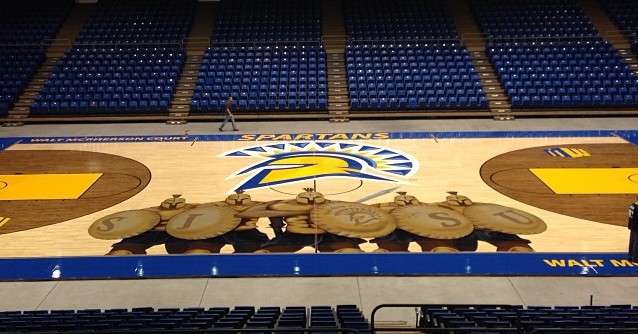 Since the internet hates everything, it will probably hate this. But I'm not going to lie: I kind of love it. If only they had more arrows sticking out of him.
Here are the rest of the courts that have been changed this season:
Buffalo
Cal
Memphis
George Washington
Colorado State
Florida International
Nebraska
Old Dominion
Central Florida
James Madison
Charleston
UTEP
Pepperdine
Lafayette
(h/t Jeff Eisenberg)